Hemant suspends IPS officer
Action taken for misusing his position in the 2016 Rajya Sabha elections: Home Secretary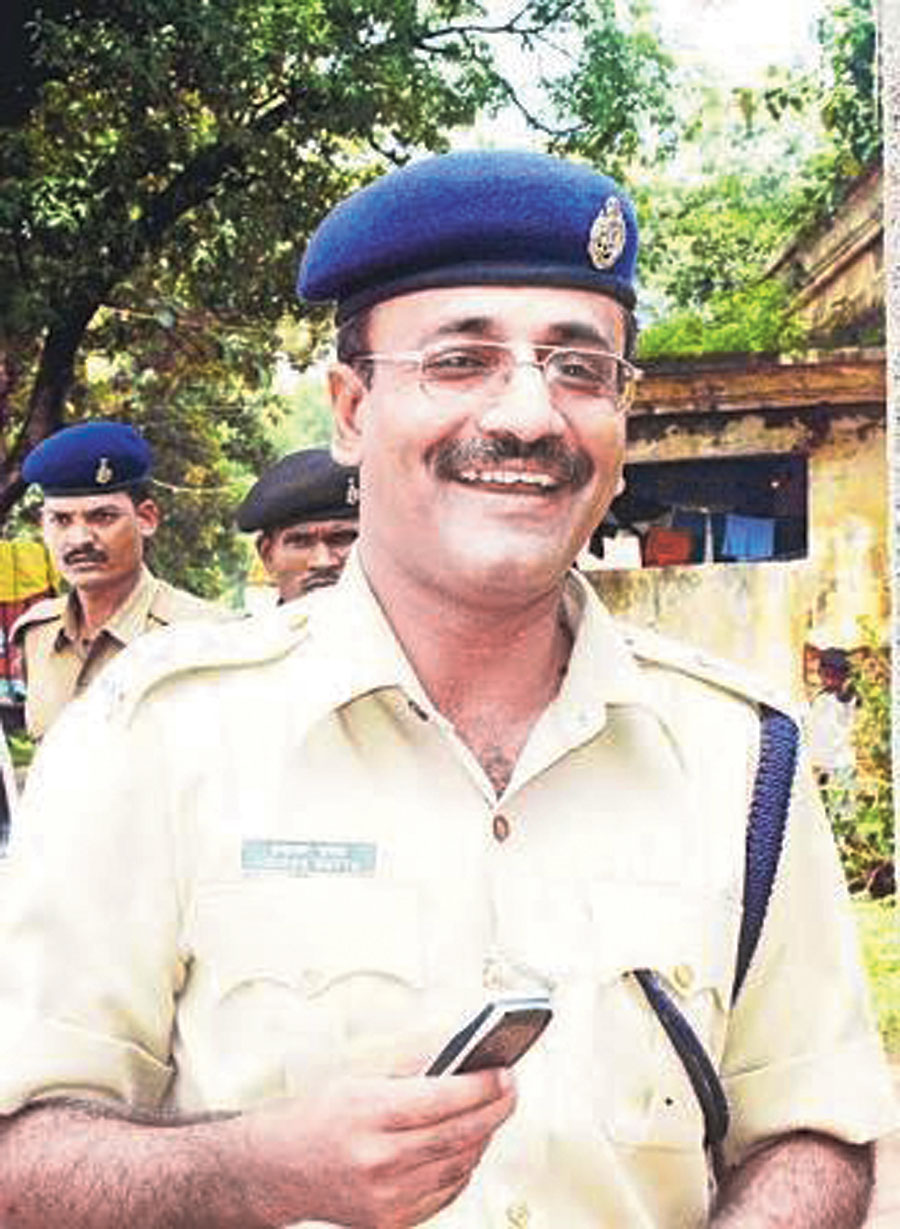 ---
|
Ranchi
|
Published 14.02.20, 08:30 PM
---
Chief minister Hemant Soren has ordered the suspension of additional director-general of police (ADG, CID) Anurag Gupta, an official at the Chief Minister's Office said on Friday.
"The file related to Gupta was sent to the CMO two days ago from the home department. The CM ordered (the suspension) on Thursday evening," said the CMO official, who requested anonymity.
Home secretary Sukhdeo Singh said: "(The) action was taken for misusing his (Gupta's) position in the 2016 Rajya Sabha elections."
He did not elaborate.
Another home department official shared some details.
"In 2016, Gupta was ADG (special branch) and despite being in this position he attempted to broker the Rajya Sabha vote of a woman Opposition MLA for the (then) ruling party. JVM chief Babulal Marandi had made the revelation releasing a CD of a telephonic conversation between Gupta and Yogendra Sao, the husband of Congress MLA Nirmala Devi," the official said.
"The Election Commission probed the matter and ordered to start departmental proceedings against Gupta on June 13, 2017. After the order, an FIR was registered against him at Jagannathpur police station on March 29, 2018 under Section 171B (bribery) and 171C (voluntarily inferring or attempting to interfere with the free exercise of any electoral right) of the Indian Penal Code," the official added.
Gupta, a 1990-batch IPS officer who has worked in Bihar and Jharkhand, could not be contacted for comment despite repeated calls to his cellphone on Friday afternoon. A call to his office landline number was answered by an official who said Gupta did not come to office on Friday.
Barkagaon MLA and daughter of Yogendra Sao, Amba Prasad, welcomed the suspension. "My family suffered a lot due to Gupta and his men. Proper action should be taken against all responsible for this," Prasad said.