Hemant Soren steps in to rescue hostage workers
They had been lured by an Andhra Pradesh-based middleman, Ramesh, on the pretext of decent salary and good working ambience and taken to the state in mid-November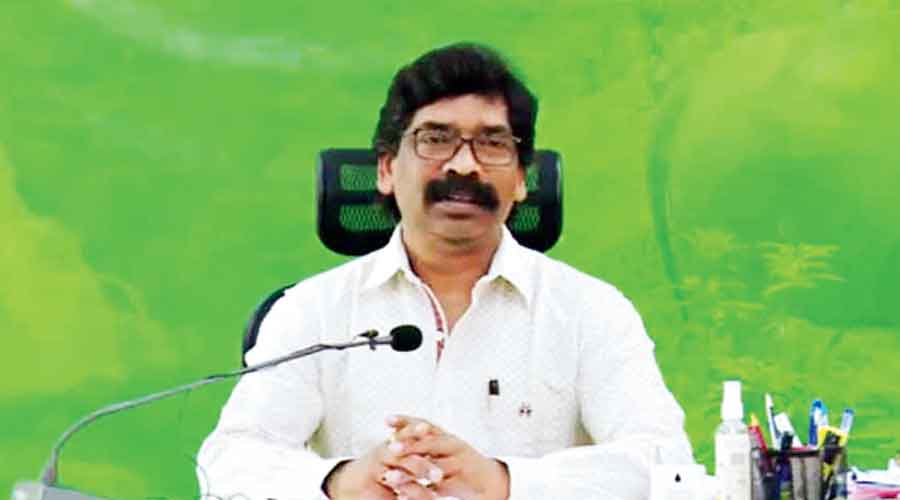 ---
Jamshedpur
|
Published 03.12.21, 12:45 AM
|
---
Around 16 workers from Chaibasa in Jharkhand's West Singhbhum district, kept hostage at Ice Island in Kurnool, Andhra Pradesh, have been rescued and brought back to the state  after the intervention of chief minister Hemant Soren. 
The workers had been lured by an Andhra Pradesh-based middleman, Ramesh, on the pretext of decent salary and good working ambience and taken to the state in mid-November.
However, when the workers were not treated properly and made to work for long hours (even 22 hours in a day) without proper food and water they started demanding the local middleman to return to their native villages which is when the owner and his men started beating up the workers and took them hostage.
"A social worker from Andhra Pradesh, identified as Gaurishankar Yadav got the information about workers from Jharkhand being kept hostage over salary issues. He then got in touch with the migrant control room functioning under the state labour department in Jharkhand," said a source in the state migration control room.
The matter then reached Soren who directed the migrant control room to take up the issue at the highest level in Andhra.
"A joint team of Andhra Pradesh police and the Andhra Pradesh labour department raided the place and rescued hostage workers," said the source.
On the initiative of the state migrant control room, the employer paid Rs 48,000 to the labourers against their wage for 15 days.
All the labourers have boarded a train from Vijayawada station for Jharkhand on Thursday.