Helplines for water woes by East Singhbhum district administration
Helpline numbers would be functional between 10am and 5pm daily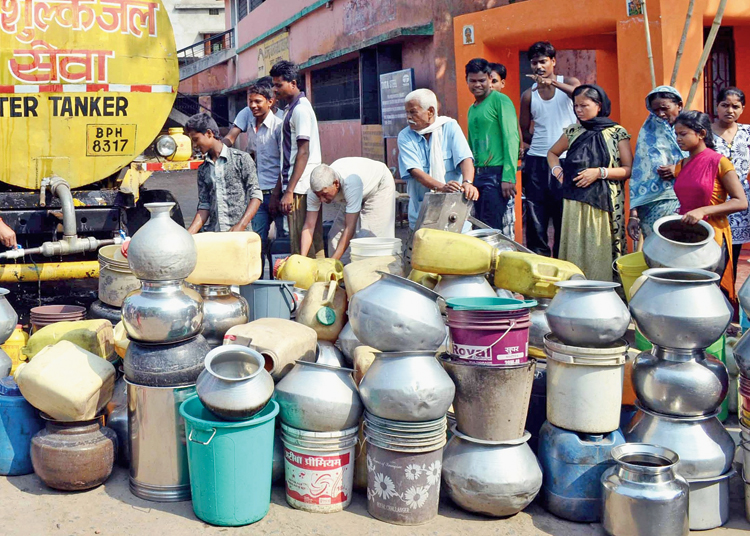 ---
---
The East Singhbhum district administration is gearing up to prepare an action plan to tackle water crisis in summer.
On Tuesday evening, deputy commissioner (DC) Ravi Shankar Shukla directed all the 11 block development officers (BDOs) to identify dry zones and submit at the earliest an action plan to tackle the water crisis during summer.
"We have asked the BDOs to identify dry zones in consultation with respective panchayat representatives and also identify those villages where tube wells have developed technical defects," the DC said. "The BDO has to get in touch with the technical personnel concerned in the drinking water and sanitation department and get the defect rectified this month itself."
He said the administration has released helpline numbers which would be functional between 10am and 5pm daily. This apart, the numbers of the assistant engineers and junior engineers have to be made available with BDOs and panchayat representatives and they have to attend to any water-related problems at the earliest.
The helpline numbers are 8271659776 and 9304752995.
"The helpline numbers have been released of drinking water and sanitation department officials so that any person can contact for repair of the tube wells, boring pump in rural areas and outskirts of city areas. Even city areas which do not come under any civic body the drinking water and sanitation department can be contacted for repair of water supply pipelines," DC Shukla said.
Areas on the outskirts of the steel city like Bagbera, Parsudih, Kitadih, Chottagovindpur and Ghaghidih have been identified as dry zones with the groundwater depleting at a fast rate due to mushrooming of buildings.
In some areas the groundwater level reaches 400 feet during summers, which makes most of the tube wells dysfunctional and people have to depend on water tankers provided by corporate units under corporate social responsibility, and social organisations.
The city areas serviced by civic bodies like Tata Steel Utilities and Infrastructure Services Limited (formerly Jusco), Mango Notified Area Committee (MNAC) and Jamshedpur Notified Area Committee (JNAC) have benefit of piped water supply while Jugsalai municipality depends on tube wells and boring pumps and during the summer season also depends on water tankers.
"The action plan after getting information of dry zone would make an alternative plan ready for ferrying water through tankers through corporate units," a district administration official said. "This is the reason we would like to have the action plan at the earliest."