Heatwave alert till weekend
Jamshedpur recorded the season's highest maximum temperature of 43.4°C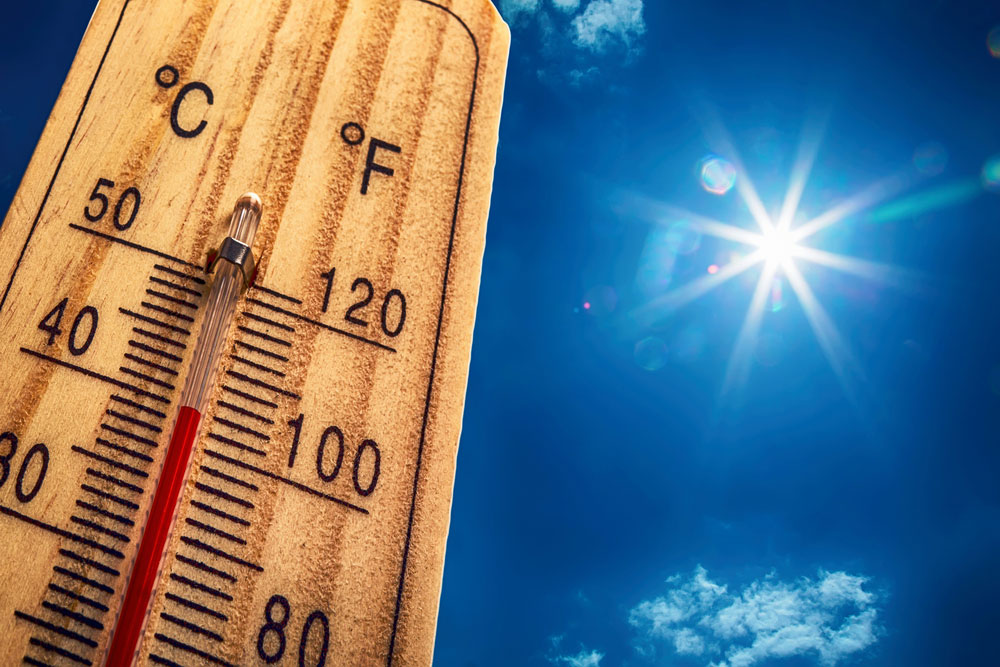 Kolhan and Palamau regions experienced Loo, a dry and hot wind that blows in the plains, through the day.
(Shutterstock)
---
Jamshedpur
|
Published 30.05.19, 07:30 PM
|
---
The Met office has extended its heatwave forecast to Saturday, revising predictions of an early respite because of dry and hot winds that are blowing across the plains of Jharkhand.
"Today's (Thursday) analysis suggests that the heatwave condition is expected to continue till Saturday," said Ranchi Met Centre director S. D. Kotal, attributing the change to a dry north-westerly wind that has been blowing over the state.
Jamshedpur recorded the season's highest maximum temperature of 43.4°C, four notches above normal on Thursday. On Wednesday, the day's high was 41.2°C
Kolhan and Palamau regions experienced Loo, a dry and hot wind that blows in the plains, through the day.
Kotal also revealed that a few isolated pockets could experience thunderstorm and light rain over the next two days during evenings. However, it was unlikely to bring relief.
For the last three days, several areas of Jharkhand have been in the grip of a heatwave that occurs when maximum temperatures surpass normal levels by four to five degrees for multiple days in succession.
On Thursday, Daltongang, the headquarters of the Palamau region, was boiling at 45°C, five notches above normal. Both Jamshedpur and Daltonganj also experienced several bouts of Loo.
It was a sweaty day in Ranchi, which recorded a maximum temperature of around 41°C, four points above normal. Bokaro, Deoghar, Giridih were at 43°C while the maximum temperature continued to rise in Hazaribagh, Koderma and other districts.
Meteorologists predict that maximum temperatures would be in the range of 42-43°Cin most parts of the state on Friday. Districts in the north-western parts will continue to experience extreme heat for the next two days.
A duty officer at the regional meteorological centre at Alipore, Calcutta, said, "From satellite pictures and weather chart analysis, we find that the heatwave would continue in Jharkhand for the next 48 hours."
He did not rule out the possibility of thunderstorm and light showers in isolated areas of central, southern and north-eastern Jharkhand due to the impact of a cyclonic circulation over eastern Uttar Pradesh, extending up to 0.9km above mean sea level, that has merged with the existing east-west trough.