Hazaribagh para teacher forced to peddle clothes for a living
Lockdown adds to financial crisis, school employees forced to look for alternate means of livelihood for sustenance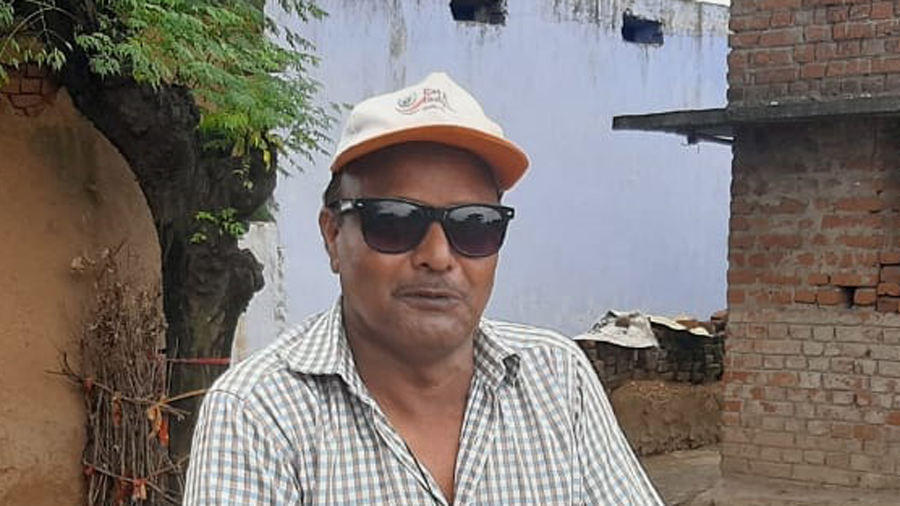 ---
---
Instead of the classroom, para teacher Mohammad Nasim can nowadays be seen moving about from street to street, selling readymade garments on his bicycle.
Posted in Rajkiyakrit Madhya Vidyalaya, Chapra, in Mandu block of Ramgarh district, a lack of payment of honorarium since the last few months and the subsequent financial crisis forced Nasim to look for an alternate means of livelihood.
While the para teachers had earlier complained of step-motherly treatment meted out to them, the lockdown only added to their woes and financial problems.
Nasim said he had been teaching in the school since 2002 and was responsible for his eight-member family.
He said they had not been receiving their honorarium on time for the past year.
During the lockdown, he had been forced to use up his savings on food and other requirements.
After the lockdown relaxations, he began selling garments in different localities of Mandu block.
Nasim said he didn't give the nature of the job a second thought. "Itna sochenge to bhukhe marne ki naubat aa jayegi (If we think so much, it will come to the point where we shall starve)," he added.
Nasim said the government should pay the para teachers every three months at least.
He said he was not the only para teacher here who had taken up other work.
"I hope the Hemant Soren government will do something for us," he said.
Social workers of the area, Ramprasad Nayak and Shatrughan Bedia, said it was unfortunate to see a teacher moving on the road selling clothes for a livelihood. He said the government should take care of the para teachers.