Hazaribagh DC's Covid samples, those of 40 employees go for tests
STATE DIGEST: Community transmission begins in Garhwa, advanced lab to test virus samples of five districts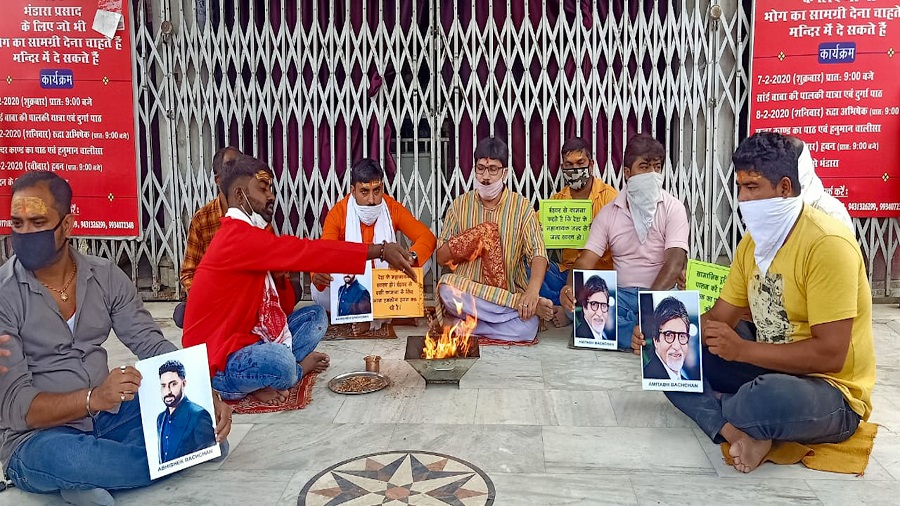 ---
---
Hazaribagh deputy commissioner Bhuvnesh Pratap Singh's cousin was detected Covid positive Sunday evening, following which Singh's samples, and those of around 40 employees working there were sent for tests.
Singh's official residence is on Lake Road, and the news has worried residents.
On Saturday, a lab technician of Hazaribagh Medical College and Hospital were found Covid positive after which Truenat machine tests came to a standstill. The tests will be resumed on Monday.
Samples of doctors were sent to other staff for tests.
Four jawans from the Cobra Battalion in Barhi also tested positive and one in BSF camp at Meru.
At Sadar police station, swabs of policemen were sent for tests after they came in contact with a Covid positive thief.
Health department officials said samples of around were 90 collected.
Community transmission begins in Garhwa
Garhwa district administration are on alert after people without any contacts outside of the state or recent travel history, tested positive for coronavirus in the past few days.
The district tally went up to 144 on Saturday evening, while 109 were cured.
There are 35 active cases at the moment.
One of the 6 new cases on Friday were detected in Banshidhar Nagar among returnees from Gujarat, but the other five had no contact or travel history.
24 new cases were detected on Saturday, including 10 pregnant women and six police personnel from Policeline, also without contact or travel history.
"Community transmission began in the district two to three days ago," said civil surgeon NK Rajak.
"It indicates undiagnosed and often asymptomatic people are unknowingly causing infection, which makes it difficult to break the chain of transmission," he added.
"I request the public to immediately call 104 or get in touch with our healthcare personnel if they have symptoms of dry cough, fever, respiratory issues and diarrhoea," Rajak said on Sunday.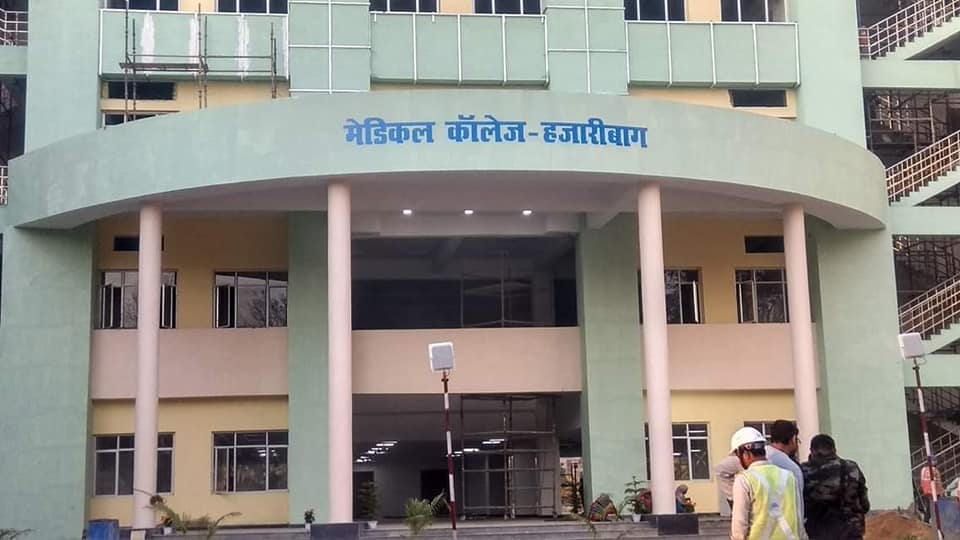 Advanced lab to test virus samples of five districts

An advanced laboratory in the Hazaribag Medical College and Hospital which has a RT-PCR (Reverse Transcription Polymerase Chain Reaction) machine for detecting, tracking and studying Covid-19, will function from Wednesday.
Several districts, including Hazaribagh, Ramgarh, Giridih Chatra and Koderma will not have to send
samples to Ranchi or Jamshedpur for coronavirus tests.
A lab technician said the machine was the best one for the purpose, and has the capacity to perform tests for 2000 samples a day.
At present Hazaribag MCH has two Truenat machines, which do a few tests daily.
Principal Dr. S.K Singh said the lab was established on the second floor of the building.
"On Monday, samples will be tested and reports will be sent to the Indian Council of Medical Research as well as to Rims," said Singh.
The company that has installed the machine will provide 10-technicians who will carry the tests and give training to their counterparts in the college.
Chief minister Hemant Soren, who is presently in home quarantine, was set to inaugurate the facility in Hazaribagh on July 9.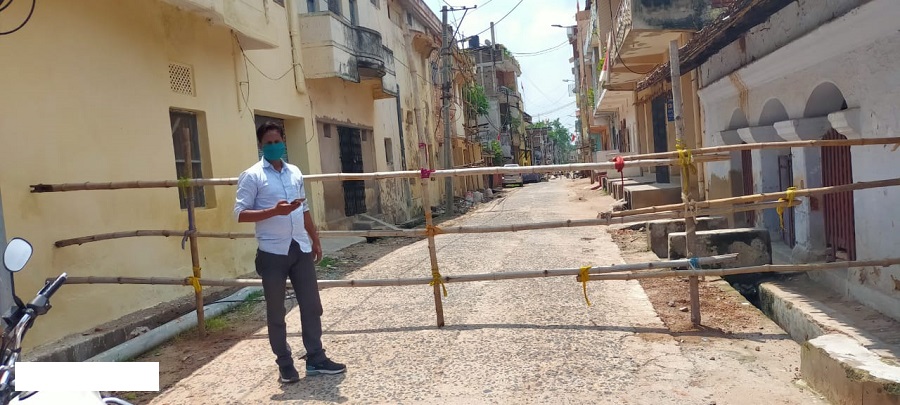 Covid positive at a PDS shop, Bihar taking virus lightly, savs civil surgeon
Four people of a public distribution system shop (PDS) in Daltonganj town have tested positive for Covid 19.
Palamau district supply officer Amit Prakash said the PDS shop has been shut down temporarily.
Asked if ration cardholders would be tagged to some other PDS shop, Amit Prakash said "We have not done this so far. We will wait for a few more days to take a final call on this issue."
Deputy commissioner cum chairman of Palamau district disaster management authority Shantanu Kumar Agrahari said health workers are tracing their contacts and the areas where they lived have been sealed off.
A private hospital in Daltonganj too has been sealed off since a person, who had later tested positive for Covid 19, had come in for treatment.
A petrol pump has also been sealed, as its owner also tested positive, as well as a couple of CRPF jawans and a chowkidar.
"If people start using masks, continue to keep washing hands frequently, and avoid visiting crowded places, we believe transmission will decrease greatly," he said.
Sources said Palamau's Harihurganj block, which is a few meters away from Bihar, has more containment zones than expected.
"People of Bihar have their relatives here and keep coming to and fro," said Kennedy.
"This week my mother died in Patna. I went there and I found that the people of Bihar have refused to accept that Covid 19 is still strong and striking," he said.
"A fellow from Bihar who passed off himself as of Harihurganj, has turned out to be Covid positive," said Kennedy.
Two sub divisions of Palamau, namely Sadar and Chhaterpur have been sealed off, as under Chhaterpur sub division comes Harihurganj.
Armed dacoity in Dhanbad
Armed criminals looted cash and jewellery worth Rs 1.5 Lakh from the house of a teacher in Kankani, Dhanbad last night.
House owner Shyam Lal said, "I was sleeping in the door-less room adjacent to courtyard when around seven pistol-wielding criminals entered the house by jumping over the boundary wall at around 1.30 am.
They looted cash and jewellery worth Rs 1.5 lakh at gunpoint and fled.
Covid awareness chariot
With the increase in number of cases to 104 in the Dhanbad district, the administration today rolled out an awareness chariot that will move out in different blocks, spreading awareness on the significance of observing social distancing norms and other Covid guidelines laid out by the government.
"We can check the spread of disease only by adopting social distancing measures strictly," said Dhanbad deputy commissioner, Amit Kumar who started the chariot from the district collectorate on Sunday.