Harmu Housing Colony vents ire over hotel plan
The colony falls under Ward 26 of Ranchi Municipal Corporation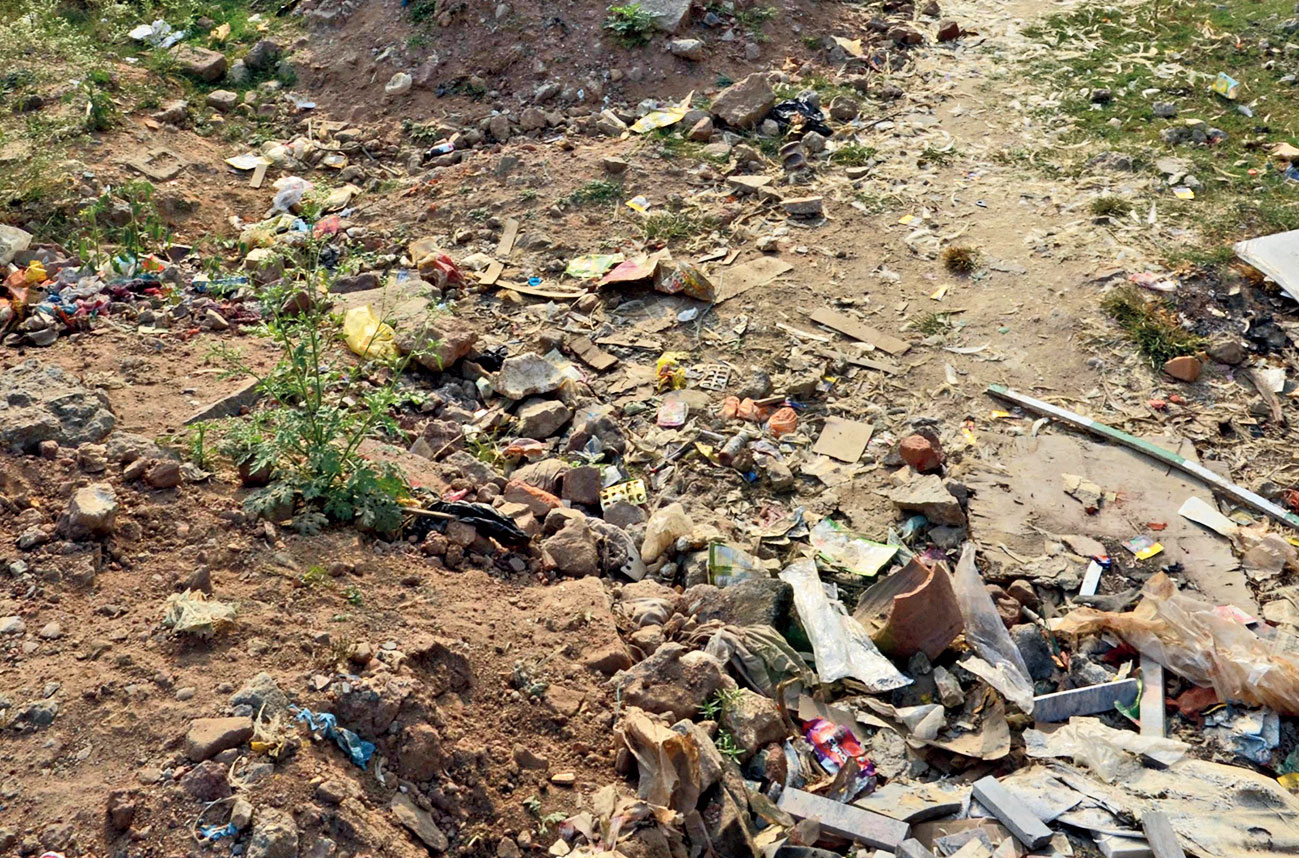 ---
|
Ranchi
|
Published 20.11.18, 09:02 AM
---
Residents of Harmu Housing Colony are not at all comfortable with the idea of a five-star hotel coming up on a vacant plot of land beside their local playground.
Most of them feel the proposal is an attempt to rob the area of open spaces in the name of development. They instead want the four coveted acres to be used for social and cultural functions.
"Currently, the Harmu playground is often used for non-sporting activities. If the plot beside it can be used for functions, then the ground will be spared. But, if a hotel comes up on the plot, the ground will continue to face abuse. The state housing board should consider these things. In fact, the plot can be a regular source of income if used for functions," said Rajiv Ranjan, a resident and area manager of a seed company.
High court advocate and president of Harmu Maidan Banchao Sangharsh Samiti Vijay Shankar Prasad echoed him. "Three days ago, we had a meeting with housing board managing director Braj Mohan Prasad on the issue. But, he did not promise anything," Prasad said.
Another resident, who did not want to be named, said the housing board was staring at legal complications. "Harmu is a planned housing colony. Any change/deviation/modification from original master plan shall be violation of the Environment Protection Act, 1986, which is punishable with five years in jail and a fine of Rs 1 lakh," he said.
Harmu Housing Colony falls under Ward 26 of Ranchi Municipal Corporation. Local councillor Arun Kumar Jha backed residents.
"A five-star hotel is not going to benefit residents. I had met the housing board MD a few days ago on the issue. He said it was not possible for him to intervene in the matter. He, however, sought 15 days to ensure that the playground was not used for social and political activities," Jha said, adding that he anticipated trouble once the hotel project commenced.
State housing board MD Prasad said planning of the hotel was in an advanced stage. "The project will pave the way for development. We are waiting for a response from hoteliers. We want to know how much land they need. We have four acres handy. Each acre can be made available for Rs 44 crore. I hope hoteliers will respond in a week," he added.