Harassment charges against former driver of health minister Banna Gupta
A 34-year-old woman approaches senior officials, complaining of police inaction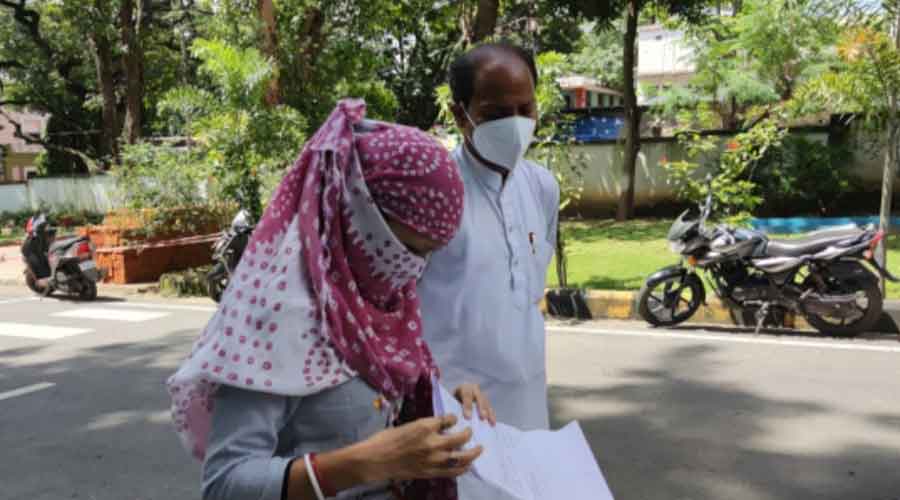 ---
Jamshedpur
|
Published 16.07.21, 05:55 PM
|
---
A 34-year-old woman on Friday approached senior SP M. Tamil Vanan complaining about inaction of Kadma thana in arresting the former driver of health minister Banna Gupta in a harassment case registered on the instruction of the civil court. 
The victim, a mother of two minor girls, is being allegedly harassed by the driver Munna Singh repeatedly after a case was registered with the Kadma thana against him.
According to the victim, the accused Munna had befriended her in 2012 and had developed a relationship promising to marry her. 
"Not only did Munna physically exploit me but also took Rs 6.5 lakh on the pretext of buying an excavator. But after getting the money, he snapped ties and evaded paying my money back," she said. 
The victim said the Kadma police had not accepted the FIR which she wanted to lodge against Munna in April, leading her to knock at the door of the court in May. 
Though the case was registered a month ago, the police are yet to arrest the accused. As Vanan was not in the office, the victim met the deputy superintendent of police (Headquarters-II) Kamal Kishore and submitted a petition demanding his arrest. 
"Initially, the Kadma thana did not accept my FIR and when I filed a complaint with the court, leading the court to instruct the Kadma thana for registering the case, the police were not arresting the accused. I wanted to know from a senior police officer exactly why the accused is not being arrested, "said the woman.
The victim who is a resident of Bhatia Bustee in Kadma said since the case was registered with the Kadma thana, the accused Munna Singh is visiting her house and pressuring her to withdraw the case. 
The OC of Kadma thana, Manoj Thakur admitted a case has been registered against Munna Singh on a court complaint. 
"As the case has been registered under SC/ST Act besides other sections, the case is being investigated by DSP (Headquarters-II) Kamal Kishore. Necessary action will be taken against the accused once the investigation is over, " said Thakur to The Telegraph Online.