Hapless Dalma workers forced to mortgage vehicles
48 men and women not paid dues for past seven months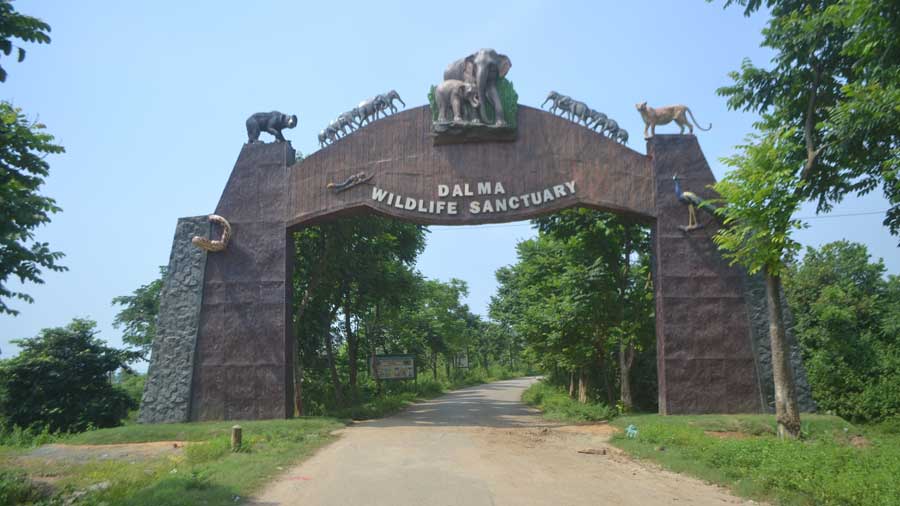 ---
---
The daily wage earners at the Dalma wildlife sanctuary continue to struggle.
The 48 men and women are forced to fight for their survival and are anxiously waiting for pending dues. The wait is getting longer as the daily wage earners have not been paid for the past seven months.
Some of the daily wage earners have even mortgaged their motorcycles to sustain their families. Most have even borrowed money on interest.
Despite the odds, they continue to work.
"Saat mahine se vetan nahin mila hain. Bahut bura haal hain. Kuch logo ne apna motorcycle girvi rakh diya hain. Lekin hamne apna kaam jaari rakha hain kyunki hamare paas koi chaara nahin hain (We've not been paid for the past seven months. We are having a bad time. Some of the daily wage earners have mortgaged their bikes. But we are continuing our work as we have no option)," said Shristidhar Mahato, a watchman who heads Dainik Vetan Bhogi Majdoor Sangh.
The hapless daily wage earners said money would have come in handy in this festive season. "We buy clothes for our families in the run-up to Durga Puja. Though the festival is being celebrated in a restricted manner owing to the pandemic, we had plans to buy clothes like every year. But it seems not possible this year," Mahato added.
Worries about the education of the children are on top of everyone's minds. A majority of them have discontinued tuitions. Youths belonging to the families of daily wage earners are forced to sit idle as jobs have dried up.
The daily wage earners, who are engaged in maintaining accommodations, taking care of two domesticated elephants (as mahauts) and cooking and tracking (some are tasked with keeping a tab on the movement of animals at the sprawling 192sq. km sanctuary, 30km from Jamshedpur), are paid Rs 249.83 per day for their labour.
They had participated in an agitation near the main entrance and also gheraoed forest range officer (west) Dinesh Chandra in July. However, nothing moved forward.
Had it not been for some foresters who are providing monetary support to the daily wage earners, they would have been forced to starve. The foresters have asked some grocers in the villages to provide food on credit. But this cannot continue for long.
Foresters expressed helplessness and said dues can be cleared only if money is allocated by the state forest department. "We have been requesting the state forest department for clearance of pending dues to no avail. The wages will be paid once money is allocated," a forester said.