Gujarat ATS nets Dawood aide in Jamshedpur
In coordination with Mango police dreaded underworld don's right-hand man was arrested at the arms-checking point at Mango-Pardih road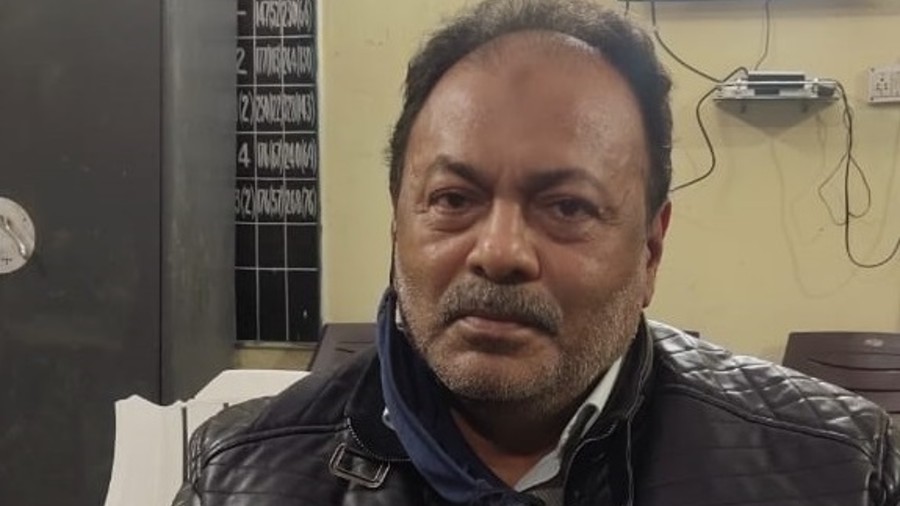 ---
---
Working in coordination with Mango police, Gujarat Anti Terrorist Squad (ATS) arrested Abdul Majid Kutti, a close aide of dreaded underworld don Dawood Ibrahim from an arms-checking point at Mango-Pardih Road, on Friday evening.
The police remained tight-lipped about the arrest. They broke the news to the media at 3 pm today, only after the dreaded criminal was shifted to Ahmedabad.
Kutti (58), a resident of Kerala, was wanted by the Gujarat ATS since 1998. He has been accused of supplying a huge number of pistols, ammunition, and explosives to the members of Dawood's gang during that period.
The fugitive, under an assumed name – Kamal, had been residing with his family at a rented duplex in Sahara City, a residential colony in Mango, for over one-and-a-half year.
OC, Mango thana, Vinay Kumar confirmed the news of Dawood's henchman Abdul Majid Kutti being arrested from Mango on Friday late evening.
"A team of Gujarat ATS had the information about Kutti's whereabouts in Mango, the team in cooperation with Mango police had laid a trap in the guise of arms checking. Kutti was walking down the Mango-Pardih Road and was eventually arrested at the checking point near the Mango thana at about 8 pm on Friday. He was wanted by the Gujarat police for over two decades," said Kumar while talking to The Telegraph Online.
He further added that Kutti after being arrested had been kept at the Mango thana till Saturday night. On Sunday, Gujarat ATS whisked him away on transit remand to Ahmedabad.
A police official posted at Mango thana maintained that they had been tight-lipped about Kutti's arrest because of security reasons. He said that they had disclosed the matter on Sunday afternoon only after Gujarat ATS reached Ahmedabad.
The family members of Kutti were not aware of his arrest till Saturday evening.
"We do not know why the police arrested Kutti. We came to know about it on Saturday evening only," said a woman, (probably Kutti's wife), while answering to newsmen from her duplex.
Significantly, the neighbours of Kutti had a good opinion about him.
"We did not know much about the man, but he appeared as a decent person. He would speak amicably with the neighbours. He had been living here for the past one-and-half year on rent," said a neighbour requesting anonymity.