Grass mats to masks, rural artisans of East Singhbhum adapt to changing markets
Social organisations across Jharkhand help housewives and villagers find alternative way of income during pandemic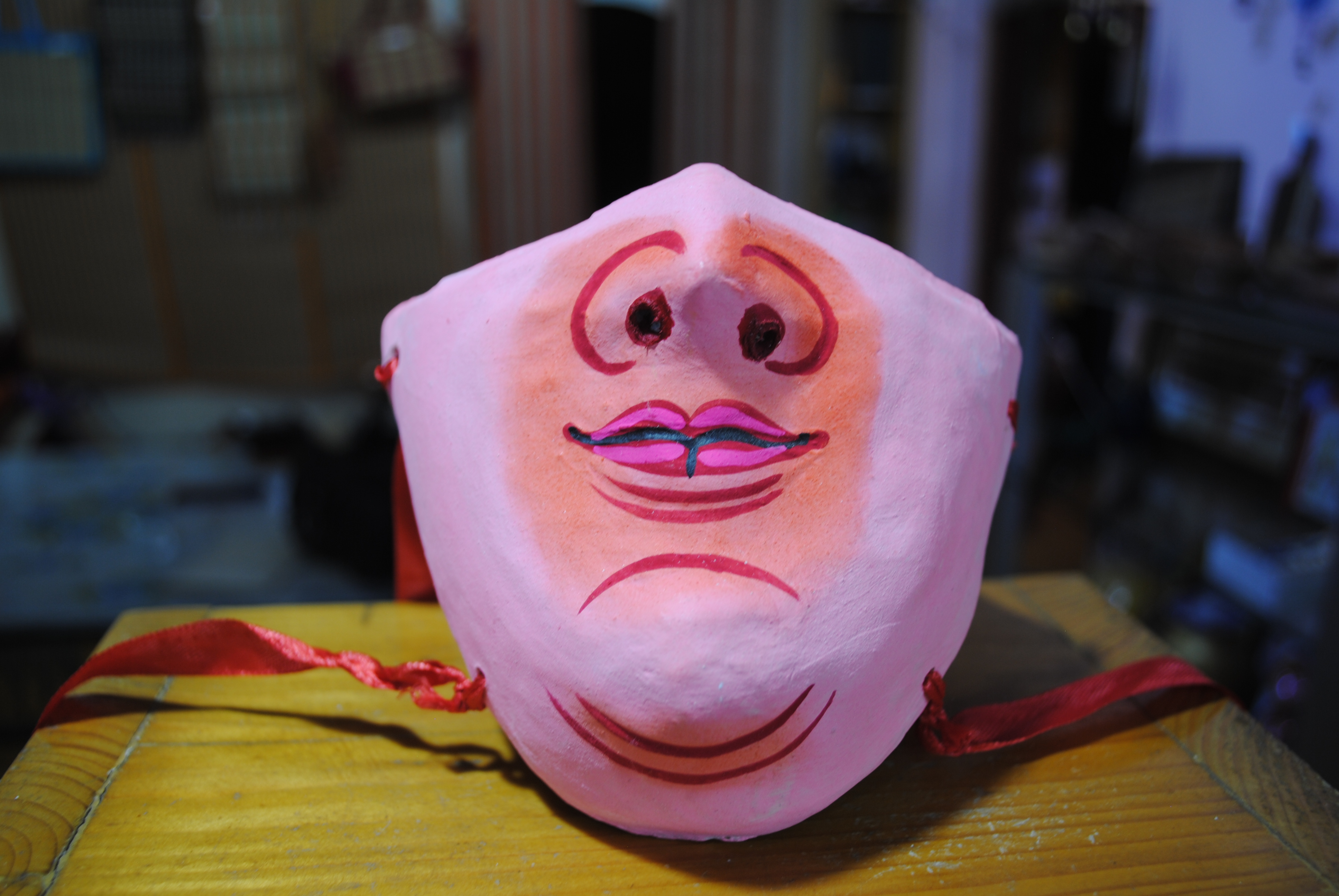 Chhau paper-mache masks made by artisans of Kalamandir.
Antara Bose
---
Jamshedpur
|
Published 04.06.20, 03:29 PM
|
---
Saroj Hansdah, a housewife, is busy making masks in Janumdih village of East Singhbhum as a pile of grass mats made earlier lies unsold in a corner with no sales in the past two months.
Social organisations across Jharkhand are now helping housewives and rural artisans to overcome a financial crisis by making designer masks that are available on bulk orders and in retail outlets.
From lockdown weddings to offices, these masks are mandatory to stay safe from Covid-19 and are in great demand.
Jamshedpur-based NGO Kalamandir the Celluloid Chapter Art Foundation is trying to innovate designs so that the masks are attractive, reusable and value for money.
So far banks and corporate houses have bought these masks in bulk to use at workplaces.
"For 23 years we have worked to promote the dying arts and crafts of Jharkhand. We have worked with rural artisans, helping villagers earn a livelihood through training and art and craft. However, in the past two months, there have been no sales. So we have trained these artisans to become mask makers," said the vice-president of Kalamandir, Amitava Ghosh.
At Kalamandir, artisans are now making cotton masks priced between Rs 14 and Rs 24. About 44 artisans are involved in mask making.
Seven mask makers from Ichagarh block of Seraikela-Kharswan district are making chhau paper mache masks with an aesthetic touch.
Members of Kalamandir said these masks, priced around Rs 125, are in good demand, giving them a decent income.
The NGOs are trying to market their products in various ways, including social media platforms, so that these rural artisans can earn to support their families.
They are also trying to manufacture specially-designed masks for factory workers, housewives, students, and others.
Women working under Act 4 Women project by Ammucare Charitable Trust in Mohanpur of Seraikela-Kharswan have also joined the trade of making masks.
They have already received an order of 1,000 masks for a corporate house.
"These women who are otherwise housewives were trained to make handbags, yoga mats and other products. Nobody thought that the masks will be in demand. Now they have been trained to make masks which are being sold at Rs 15 each," said Nikunj Naredi, the head of the of 4 Women project.