Gourav Mukhi's future with Jamshedpur FC uncertain
Chennaiyin FC keen to sign up 'temperamental' forward for upcoming season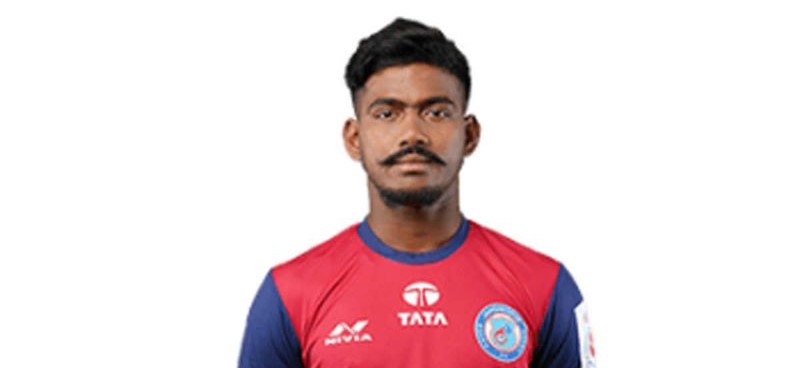 Gourav Mukhi
Bhola Prasad
---
Jamshedpur
|
Published 02.07.20, 06:47 PM
|
---
Forward Gourav Mukhi may not be part of the Jamshedpur FC squad in the Indian Super League (ISL) 2020-21 season.
Sources revealed that the Tata Steel-owned franchise is not keen to retain the controversial 22-year-old Jamshedpur-based forward, who was suspended by the All Indian Football Federation (AIFF) for age-related discrepancy in November 2018.
Mukhi played one match for Jamshedpur, which was against Bengaluru FC, after his ban was revoked last year. He also played two friendlies for JFC (Reserves).
"Mukhi is a temperamental footballer, which is not good for a youngster like him," said a member of the JFC team, on condition of anonymity.
"He needs to improve his temperament and not allow his concentration to get distracted with off-field activities. The striker needs to come up as a gentleman footballer," he said.
JFC chief executive officer Mukul Choudhari said it is too early to comment on Mukhi's future with the club.
"We are watching Mukhi and he has to come up as an improved and changed man," he said, adding that Mukhi is undoubtedly talented.
Chennaiyin FC is keen to include Mukhi for the upcoming season, but Choudhari said he was unaware of the development.
 "Chennai has to seek an NOC from us since Mukhi is still with us. He has been part of the senior and reserve side in the last season," he added.
The player got embroiled in an age-related controversy, triggered by ISL's claim that Mukhi, at 16, was the youngest scorer in the tournament's history when he scored his debut goal against Bengaluru FC in 2018.
Later, the AIFF's disciplinary committee imposed a 6-month ban on the player.
The player was suspended on the basis of contradictory statements about his actual age which was upheld by the AIFF verdict on the basis of evidence presented by him, his own admission and statements of the manager of the under-16 AIFF academy in 2015.