Gourav Mukhi all set to sign for Mohammedan Sporting
22-year old striker, who was banned by AIFF in an age-related discrepancy, looking to resurrect his career with this opportunity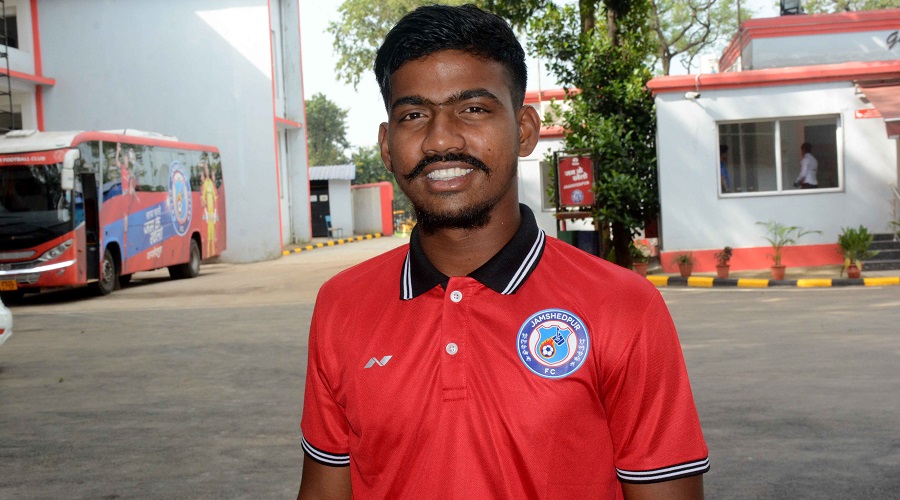 ---
---
Gourav Mukhi may not be plying his trade for Jamshedpur FC this season but the controversial forward seems all set to don the famous black and white colours of Mohammedan Sporting Club in the I League.
The Calcutta club is in talks with the 22-year-old Mukhi who is keen to make a comeback to the competitive fold. The talks between the two parties have reached the final stage, sources claim.
Mukhi, who hails, from Jamshedpur and grabbed headlines after he scored his debut goal against Bengaluru FC in an Indian Super League (ISL) tie in Bangalore two seasons back, confirmed about his talks with Mohammedan Sporting and that he was serious to resurrect his career.
"Mohammedan Sporting has contacted me and I am keen to sign on the dotted lines. I am working hard and want to make a comeback to competitive football," Mukhi said.
The All India Football Federation (AIFF) had suspended Mukhi for an age-related discrepancy on November 2018. The player got embroiled in the age-related controversy triggered by ISL's claim that Mukhi, at 16, was the youngest scorer in the tournament's history when he scored his debut goal against Bengaluru FC in 2018.
Later, the AIFF's disciplinary committee imposed a 6-month ban on the player. Mukhi was suspended on the basis of contradictory statements about his actual age which was upheld by the AIFF verdict on the basis of the evidence presented by him, his own admission and statements of the manager of the under-16 AIFF academy in 2015.
Mukhi has since completed the ban and is looking forward to displaying his brilliance on the pitch again. ISL franchise Chennai FC had shown interest in him but things didn't move forward due to some unspecified reasons. The Calcutta club will certainly give him a platform which Mukhi needs the most at this time of his career.
Sources revealed that Mukhi wants to forget the past and is keen to redeem his football career. "He (Mukhi) is working hard and is focussing on his fitness. He wants to start his career afresh and also concentrate hard on the game," one of the sources close to the striker said.
Mukhi, who stays with his parents at Harijan Bustee in Dhatkidih locality, was hoping for a berth in the Tata Steel-owned club JFC. However, the team management did not show any interest to retain him.
Besides the JFC senior team, Mukhi has also played for the reserves side. It was his promising stint in the reserves side that earned him a promotion to the senior side. The forward has played four ISL matches for the Jamshedpur outfit.