Go, make your own road
XLRI event showcases those who opted out of rat race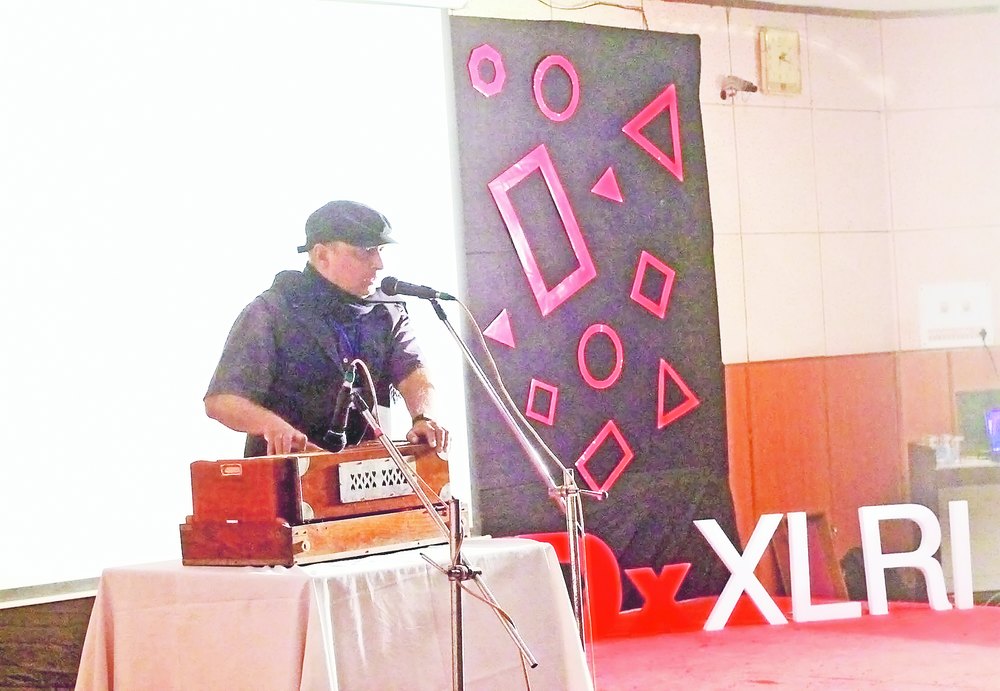 ---
---
For a Marathi medium school student, pursuing engineering in English was a challenge. But he didn't want to disappoint his parents. So he took the help of a dictionary, completed his studies and went on to top his college.
Sunil Khandbahale's personal struggle with language has stayed with him. Today, he is a successful entrepreneur, having built a technologically-enabled multilingual translation platform for 23 languages in 16 domains with an extensive vocabulary.
Say hello to the founder of www.khandbahale.org.
Khandbahale was among the eight speakers who spoke of the "road less travelled" at the second edition of TEDxXLRI, an independently organised event held in Jamshedpur.
The others who showcased their unique ideas were actor Piyush Mishra, motivational speaker Prakash Iyer, Mumbai social worker Saira, dancer Jyotsna Jagannathan, Yuwa founder and mentor of Soccer Senoritas Franz Gastler, CIO and CEO of Peace Corps Gopal Khanna and founder curator of Terribly Tiny Tales Anuj Gosalia.
XLRI students chose the speakers, those who had given up lucrative careers to venture into the unknown. From the looks of it, their choice was much appreciated. Father Prabhu Hall of the institute was packed.
While most of the invitees shared their experiences and ideas, actor Piyush, who is also a lyricist, composer, screenwriter and singer, rendered some of his songs, namely, O re duniya from Gulaal, Ek bagal mein chand... from Gangs of Wasseypur and Husna, a Coke Studio creation.
"Acting," he said, "is a lot of struggle but kya karein aise hi hain. You either leave it or keep working and wait to get the opportunity. I am not giving a speech because I feel the lyrics of my songs are different... this is like taking the road less travelled," said Piyush, an alumnus of National School of Drama, New Delhi, who is working on the screenplay of Karan Johar's upcoming movie, Shuddhi, and Manoj Bajpai-starrer Traffic even while preparing for roles in Tere Bin Laden-2 and Imtiaz Ali's Tamasha.
Parth Narielwala, one of the organisers, said the idea was to provoke peers into shunning the rat race. "The world has become so fast-paced today that we hardly have time to sit and reflect on things. We simply do what we are told to do... following the general trend has become the norm," said the final year student of business management.
"In this scenario, where the rat race threatens to consume everyone, we as a part of TEDxXLRI want to implore people to try out the road less travelled. So our selection of speakers reflect that," he added.