Giridih mayor disqualified for submitting invalid caste certificate
Post reserved for Scheduled Caste candidates; move by administration after inquiry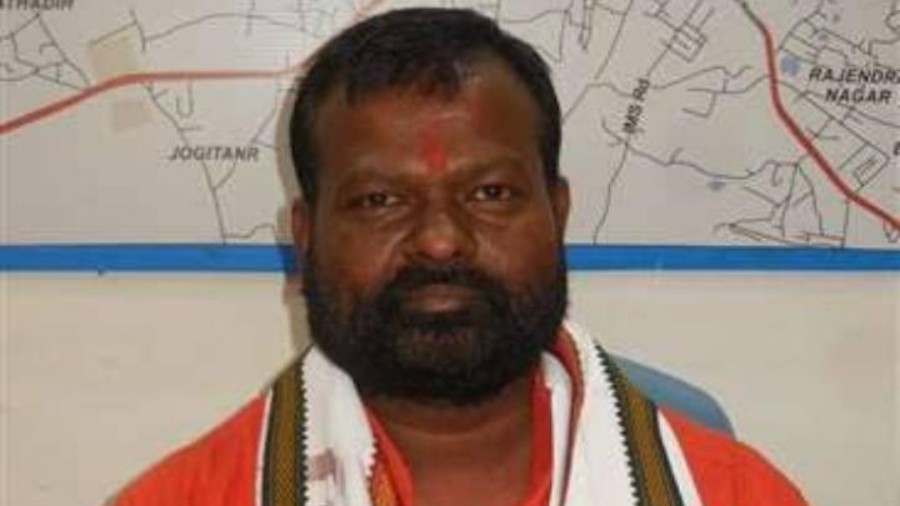 ---
Bokaro
|
Published 05.11.20, 10:21 PM
|
---
The mayor of Giridih has been disqualified and his services terminated for submitting an invalid caste certificate. 
The post of mayor of the Giridih Municipal Corporation is reserved for Scheduled Caste candidates. 
The urban development and housing department has reported that the caste certificate issued to Sunil Kumar Paswan of Sirsia in Giridih was not approved by the caste-screening committee. As a result, the department disqualified him, and he has been relieved from the post, said Rahul Kumar Sinha, deputy commissioner, Giridih. 
Vinay Kumar Choubey, the secretary of the department, issued a notification in this regard on Thursday. The Giridih deputy commissioner had informed the department in December 2019 that Paswan's caste certificate has been found to be invalid. 
The caste certificate had been cancelled by the tribal welfare commissioner in August 2019 following an inquiry. A letter was sent to the deputy commissioner, who reported the matter to the state election commission and the state government. 
The tribal welfare commissioner after conducting an inquiry had directed the circle officer, Giridih, to cancel Paswan's caste certificate immediately. 
He had failed to submit the documents to prove that he belonged to a Scheduled Caste before the caste-screening committee inquiring into the matter. A caste certificate is issued to a person in Jharkhand on the basis of khatiyan of 1950.
Since Paswan is from Vaishali, Bihar, he failed to have his name on khatiyan of 1950 and thus his caste certificate was declared invalid in Jharkhand. However, his caste certificate will be valid for Bihar. 
Paswan, who belongs to the Bharatiya Janata Party (BJP), won the election with a large margin of votes by defeating JMM candidate Pramilla Mehra.
Mehra had later complained against Paswan for obtaining a caste certificate by unfair means. This led to the inquiry by the tribal welfare commissioner. 
The inquiry committee had taken a final decision in October 2020. The tribal welfare commissioner ordered that Paswan be freed from his post. Based on the recommendation of the inquiry committee, the department issued the order to remove Paswan from the post of mayor.