Fruit-seller among three held for 'trying to topple' Jharkhand government
Arrested from Ranchi hotel on Thursday night, police claim they have confessed; but a relative disputes cop version, says his cousin was picked up from Bokaro the day before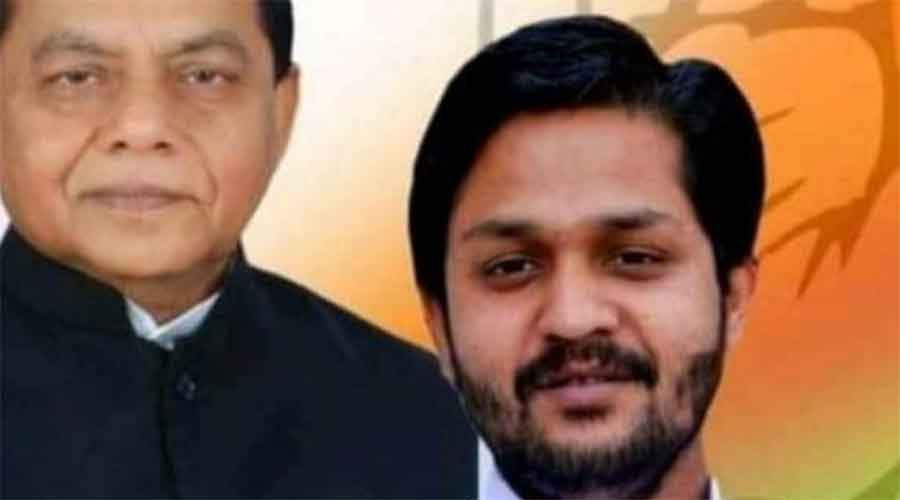 ---
Ranchi
|
Published 24.07.21, 09:00 PM
|
---
The arrest of three persons with Rs 2 lakh cash and air travel documents of a few MLAs led to whispers of a "political conspiracy" in Ranchi through Saturday with police adding to the intrigue by charging them with attempting to "destablise an elected government".
While the ruling JMM, which is heading a coalition government in the state with the Congres and the RJD, accused the BJP of resorting to horse trading of MLAs, the Opposition party hit back by dismissing the allegations and ridiculing the ruling parties for creating a storm over such a meagre amount of money.
Ranchi police have been scanning hotels since Thursday following a complaint filed by Congress MLA Kumar Jaimangal. In his July 22 (Thursday) complaint at Kotwali police station, he accused unidentified persons of attempting to lure MLAs of the ruling party.
"I have received a tip-off about some persons and groups who are camping in different places in the city doing hawala transactions. They are also working as a part of a big political conspiracy and trying to purchase MLAs of the ruling parties to topple the government," Jaimangal said in his  complaint.
अब तो २ लाख में ४ आदमी मिलकर झारखंड में विधायक ख़रीद रहे हैं । झारखंड के विधायक की क़ीमत मुख्यमंत्री @HemantSorenJMM जी ने १० हज़ार लगा दिया । बक़रीद में तो बकरे की क़ीमत इससे कई गुना ज़्यादा है? धन्य मुख्यमंत्री,धन्य विधायक,धन्य पुलिस । जोहार@idharampalsingh pic.twitter.com/6N14X9kQ5u

— Dr Nishikant Dubey (@nishikant_dubey) July 24, 2021
At 11pm on Friday night, the three persons were picked up along with Rs 2 lakh cash, and few documents. They haVe been identified as Abhishek Singh, Amit Singh and Nivaran Prasad Mahto. Amit and Nivaran are from Bokaro while Abhishek is from Ratu Road in Ranchi.
Police have booked them under various sections of IPC, Representation of the People Act, 1951, and the Prevention of Corruption Act.
Senior police officals were incommunicado. But Kamlesh Kumar, an inspector rank official at Kotwali police station who is investigating the case, noted, "All the three arrested persons have confessed about planning a political conspiracy to topple the elected government in the state."
The JMM accused the BJP of resorting to unwanted political adventurism. Addressing a press conference, party general secretary Supriyo Bhattacharjee said, "We have learnt that police have arrested three persons on charges of trying to destablise the government. Investigations are underway, but we suspect that it could be the handiwork of te BJP to topple the government. It is in their nature to usurp power wherever they lose elections. But it won't be successful in Jharkhand."
Bhattacharjee said saffron party leaders had often theatened the state government. "If you remember, last year during the by-elections and also thereafter, BJP leaders have been openly saying that the government will change soon. But their attempts won't succeed," he said.
Congress's spokesperson Rakesh Sinha also blamed the BJP. "BJP has been trying to resort to horse trading for long but it won't be successful," he said.
BJP MP from Godda Nishikant Dubey hit back. "Going by police and government's logic, it seems that just in Rs 2 lakh, MLAs of ruling alliance can be bought. This means, chief minister's MLAs are priced at meager Rs 10,000 each. Rate of a goat during Bakrid is even more than the state government MLAs here. Salute CM, salute to his MLAs and salute to Ranchi police," he tweeted.
Relatives of those arrested cried foul play, accusing police of booking innocent people in false cases. Nivaran's cousin Bhim Mahto said his brother was a small time fruit seller in Bokaro.
"In the morning, we learnt that Nivaran was arrested from a hotel in Ranchi trying to topple the government. How can this be possible as Bokaro police picked him up from the home on Thursday night. Since then, we have been running to various police stations in Bokaro only to learn in the morning that he has been sent to Ranchi. Why is Ranchi police claiming he was arrested from a city hotel when he was picked up from Bokaro? Moreover, can a small time fruit seller topple the government?," he said while waiting outside Kotwali police station in the evening.