Friendly neighbourhood studios hike charges
Owners in Dhanbad cite escalation in cost of cameras, printers, photo paper and ink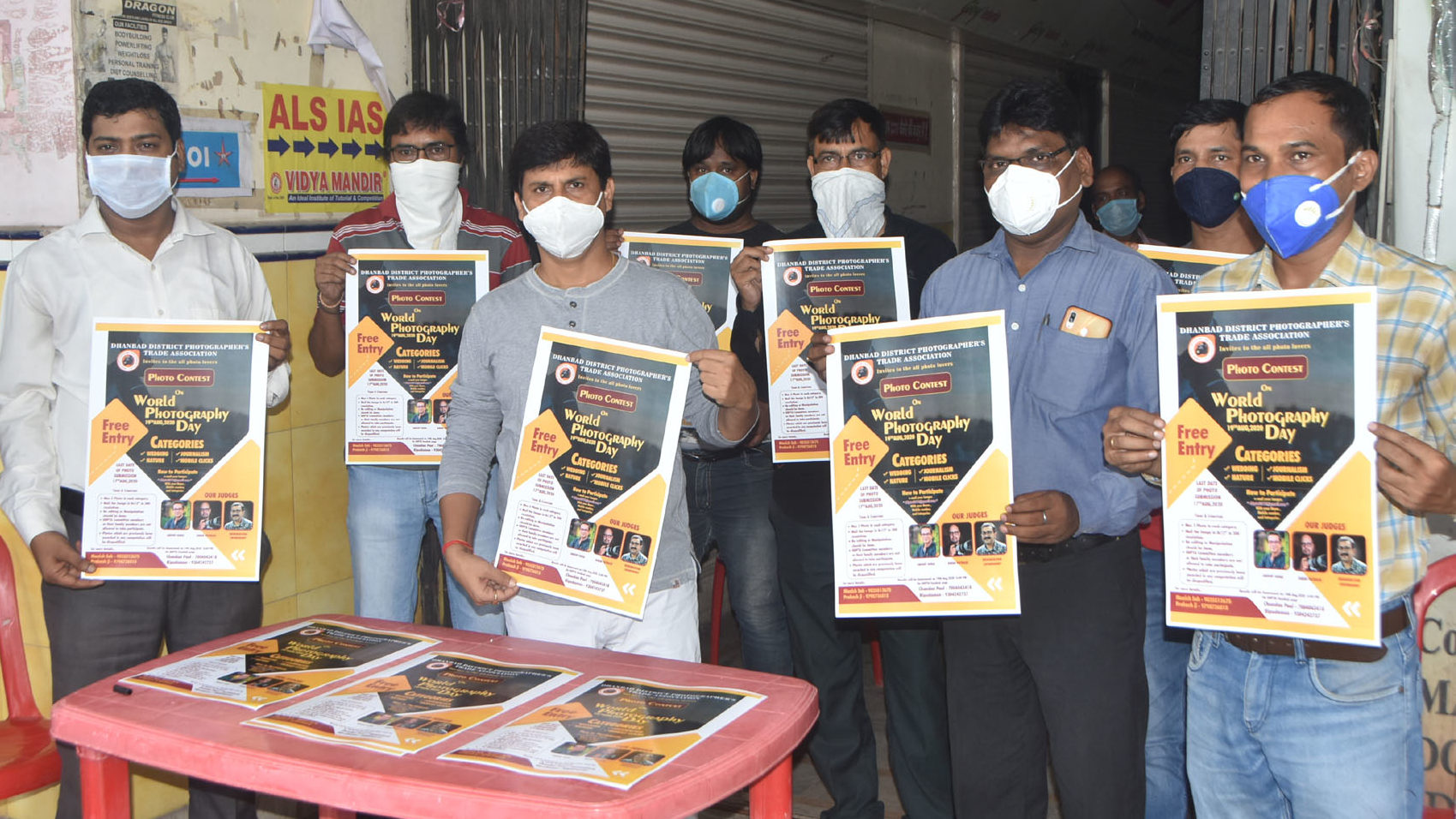 ---
|
Dhanbad
|
Published 09.08.20, 06:46 PM
---
Facing financial constraints due to increase in cost of raw materials, photo studio owners of Dhanbad on Sunday during a meeting with Dhanbad District Photographers Trade Association (DDPTA) decided to carry hike service charges, the first one in 17 years.

Talking to the media after the meeting, president of the association, Sunil Kumar Singh said that though prices of almost every service such as camera, printer, photo paper and ink has increased over the years but the prices of studio photography service had not increased.

"The quality of photographs has also improved indicating the quality of service and use of latest technology," said Singh.

Secretary of Dhanbad District Photographers Trade Association (DDPTA) Manish Shah said, "The increase in studio rent, electricity charges, salaries of staff, increased transportation charges and increased equipment charges have compelled us to increase in service charges as we were facing difficulty in sustaining life with the old charges."

Adding to it, media in-charge of DDPTA, Ripudaman Jha said, "We earlier used to provide passport photographs at Rs 50 when only three photographs were given by the photographers but even after the gradual increase of passport photographs to four, five and finally eight they are still taking Rs 50 only."

Treasurer of the association, Prakash Kumar said, "With the minimal increase in service charges we will take Rs 60 for eight copies of passport photographs instead of the earlier charge of Rs 50." Kumar added that they would request customers to take into the consideration the financial constraints of the studio owners and cooperate with them.

At the meeting held under the Chairmanship of the Singh at Saraidhela, it was also decided that the annual competition of the association on the occasion of World Photography Day on August 19 will be organised in different categories including Wedding, Journalism, Nature and Mobile Click for which the last date of sending photographs is August 17 on the e-mail ddpta2012@gmail.com.