Fresh survey to tag actual residents of areas hit by Jharkhand underground fire
91,271 families claim to be affected; govt to offer free housing elsewhere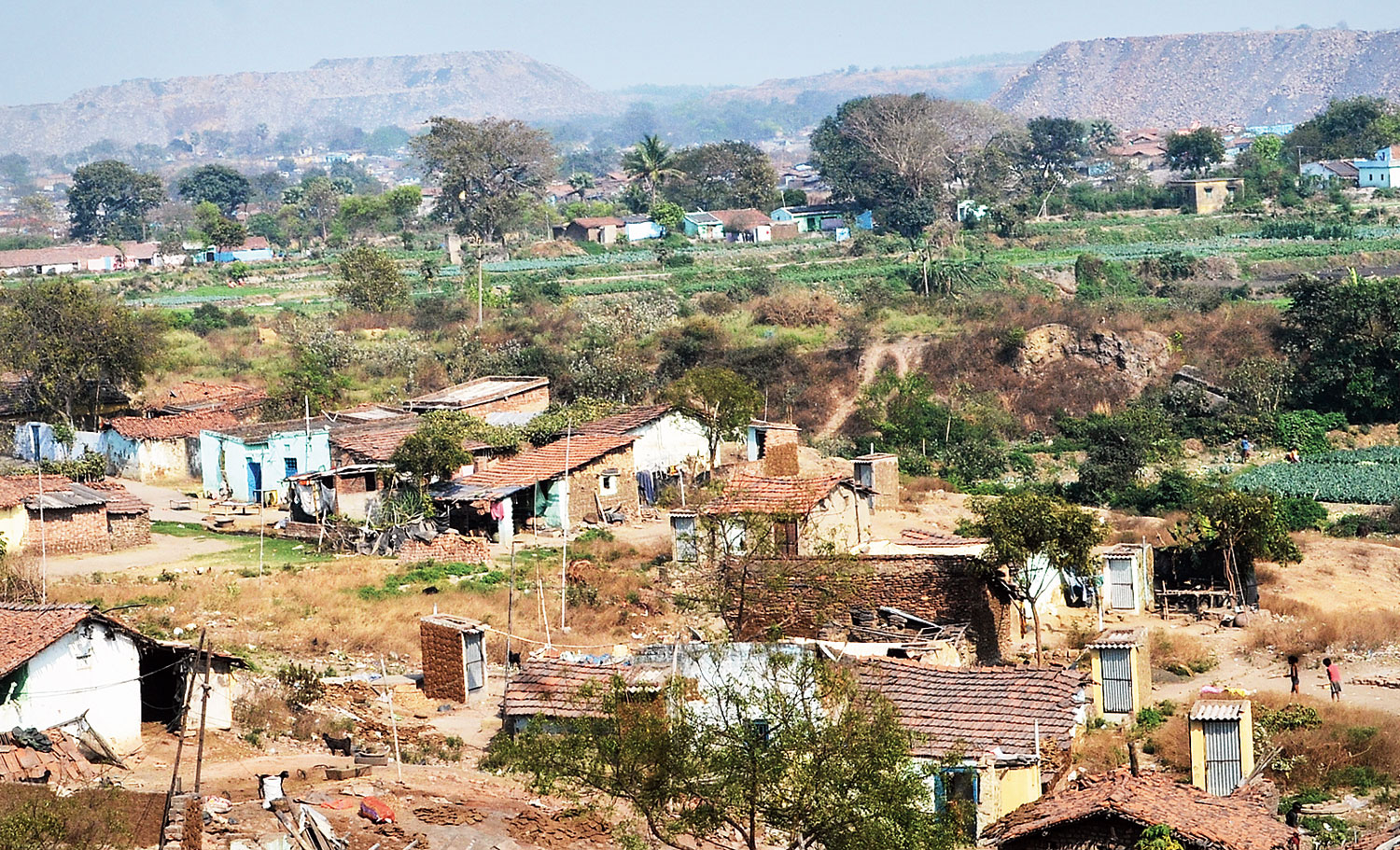 The underground fire-affected site at Indra Chowk locality in Jharia, Dhanbad.
Picture by Shabbir Hussain
---
Dhanbad
|
Published 29.09.18, 06:42 PM
|
---
The agency implementing the Jharia master plan is checking afresh the credentials of around 91,271 families living in the 595 areas affected by the fire in underground coal seams.
The Jharia Rehabilitation and Development Authority (JRDA) has sent out 16 teams of surveyors with 12 persons in each to identify the bona fide residents, who would be allotted houses in safe areas and given a subsistence allowance.
Since March 25, 2010, when the rehabilitation process began, around 3,500 families have been shifted to newly-built quarters at Belgarhia under Baliapur.
But for over a year now, the process has been continuing on a sluggish pace because of confusion about the data of families living in fire-hit areas.
Talking to The Telegraph, ADM (law and order) Rakesh Kumar Dubey, who is also the senior rehabilitation and resettlement in-charge of JRDA said, "The re-survey, which began last week, is likely to completed within a month as per the deadline. We are also taking the help of BCCL officials to accelerate the process."
Peeyush Kumar, director (technical) of Union coal ministry, who visited the coal town on July 17 to review the ongoing rehabilitation work, expressed reservation on the sluggish pace of work.
Union coal secretary Inder Jeet Singh, who was here on a two-day visit on August 23 and 24, also instructed JRDA authorities and the district administration to intensity the rehabilitation work by speeding up construction of houses and completing the verification.
The current work includes collection of documents such as voter ID cards, Aadhaar cards, power bills and other official papers from the surveyed 91,271 families to find out if they had been staying there since August 28, 2004, the cut-off date for rehabilitation benefits.
The move comes in the wake of concerns being raised over the exponential rise in the number of families living in the coal fire-hit areas.
When the first survey was conducted by the Central Mine Planning and Design Institute in the late 1980s, there were 65,300 families living in the area. However, the number swelled to 91,879 when a re-survey was conducted by Whiz Mantra Educational Solutions between 2013 and 2016.