Found in translation, a debut feat
Tata nurse wins Sahitya Akademi for retelling Parineeta in Santhali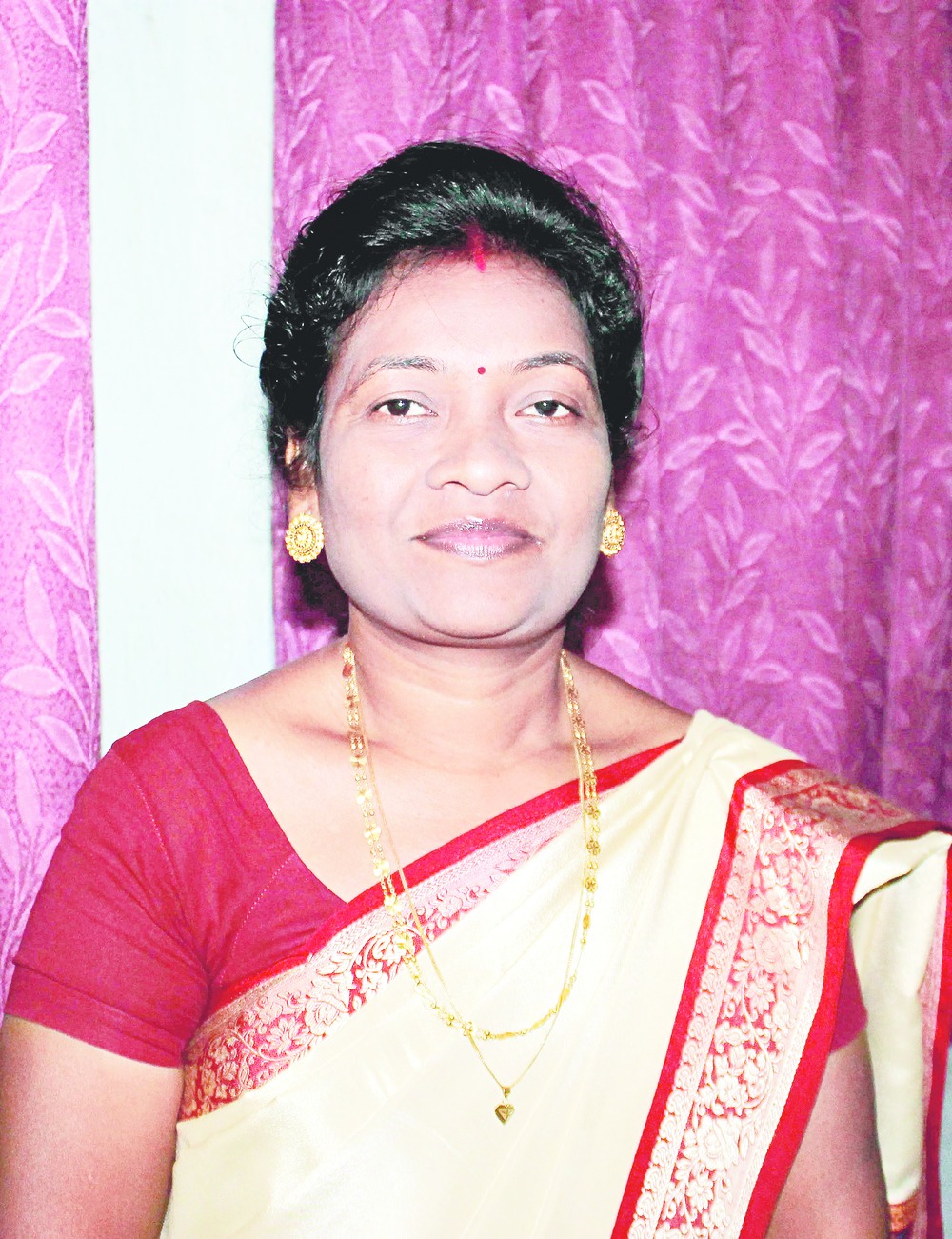 ---
Published 22.02.16, 12:00 AM
|
---
She has nursed an ability to conjure up worlds through words. And, it is this skill that won Jamshedpur-based Tala Tudu (43) the Sahitya Akademi Award 2015 recently.
Nurse by profession and writer by passion, Tudu won the honour for her translation of Sarat Chandra Chattopadhyay's novel Parineeta into Santhali.
The Santhali version, Baplanij, happens to be Tudu's first major work.
Not surprisingly, the writer, who received the call from Sahitya Akademi functionaries on February 16 informing her of this prestigious honour, and who will receive the award comprising Rs 50,000, a memento and a citation later this year, is overwhelmed.
In her first attempt, how did Tudu nail the mood of Parineeta, the 1914 novel set in Calcutta about Lalita, a poor orphan with self-respect to hold her own in a patriarchal, wealth-conscious society?
"I loved the novel, which gave me the impetus to translate it into Santhali," said Tudu. "I love it more than Sarat babu's Devdas. I think Parineeta is his finest work, his understanding of the characters' journey is very acute," added the writer who interestingly read the novel in both its Hindi translation and Bengali original.
Tudu, who has worked at Tata Main Hospital and is currently posted at the Bistupur South Park dispensary, lives in N-Road with husband, advocate Ganesh Tudu, and two children, daughter Anisha and son Ashish Raj, who study in Class IX and Class V, respectively. Wife, mother and working woman, how does she get time to write?
"I've always loved reading and writing, inspired by my brother Rabindranath Murmu (Sahitya Akademi winner and Santhali writer of note)," she said. "True, I don't get a lot of time as my work to ease human suffering is demanding. My priority is nursing. But, I love to write."
After this award, Tudu, who is an alumnus of LBSM College in Karandih, however said she would definitely try her hand at more translations. "The world needs more and more stories it can identify with," she said. "It is only through translation that work of great writers can reach audiences from other languages," said the writer who was also felicitated by the Jharkhand Bangabhashi Samannay Samiti in Parsudih on Sunday for her achievement.