Forest dept to plant 87,000 saplings in Chandil
The aim of the drive is to prevent jumbos from straying into human habitat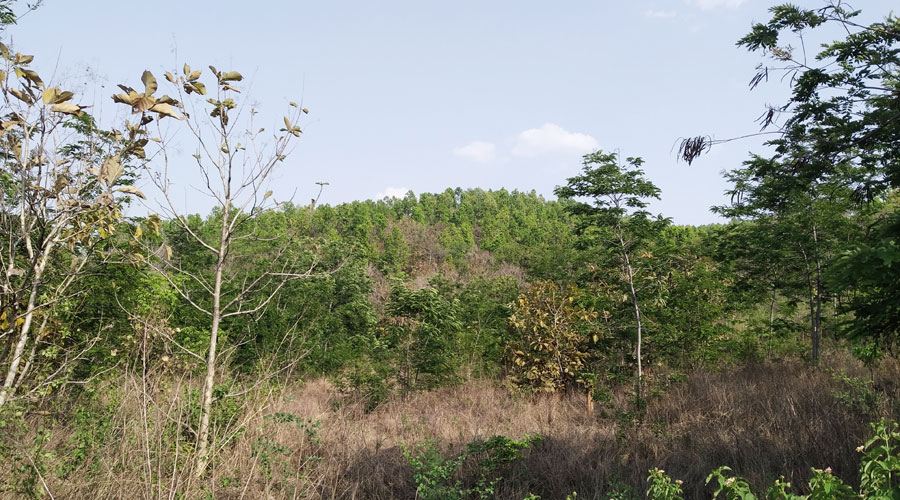 ---
---
The forest department is going to start a tree planting drive in Chandil range area in the Seraikela-Kharsawan district.
At a time when man-elephant conflict continues to rise in the area, the forest department has decided to plant around 87,000 saplings during the monsoon season.
Chandil forest range is an elephant corridor and jumbos from Bengal, Chaibasa and Dalma elephant sanctuary visit it for a sojourn.
Range officer of Chandil, Ashok Kumar, said the massive tree plantation drive is aimed at making the forest range more environment-friendly.
"We are going to plant 87,000 saplings of various kinds of trees, especially fruit-bearing trees. Except for saplings of Mango tree, the afforestation drive will make room for almost all kinds of fruits-bearing trees," said Kumar to The Telegraph Online.
The range officer pointed out while most of the saplings will be covered in the vacant space in forest, saplings will also be planted along the roads and also in and around the government office as well as school promises. He said the plantation done along the roadside and other government institutions will be supported with tree-guards.
The range officer informed that the tree plantation will be done mainly at Dobo, Jhawri and Rudia jungles, all falling under the Chandil forest range. He said of the 87,000 plants, 45,000 saplings will be planted in Dobo jungle.
According to the forest department, the herds of migratory elephants first come to the forests in Chandil range, but in absence of adequate vegetation the elephants tend to stray into human habitats causing destruction of crops and also human life.
According to sources, in 2020-2021, the forest department has paid Rs 53 lakh as compensation for the loss of crops, residential houses and human lives in the Chandil forest range.
If the forest cover in Chandil gets dense, the migratory elephants will not tend to invade into human habitat as there will be enough food for them in the jungle.