The police on Monday attached the property of priest-activist Father Stan Swamy at his Namkum home, as he had not appeared in court over a case concerning a Facebook post last year that upheld the demand of Sarna tribals for their own code in the Census.
A 30-member team comprising Namkum OC Praveen Kumar, his Town police station counterpart Jaideep Toppo, sub-inspector Budhilal Murmu and assistant sub-inspector Pyarelal Yadav and 26 more constables attached the priest's property. "Nothing much was found. Police had to contend with a table, a steel almirah, three chairs and a bed," said a policeman.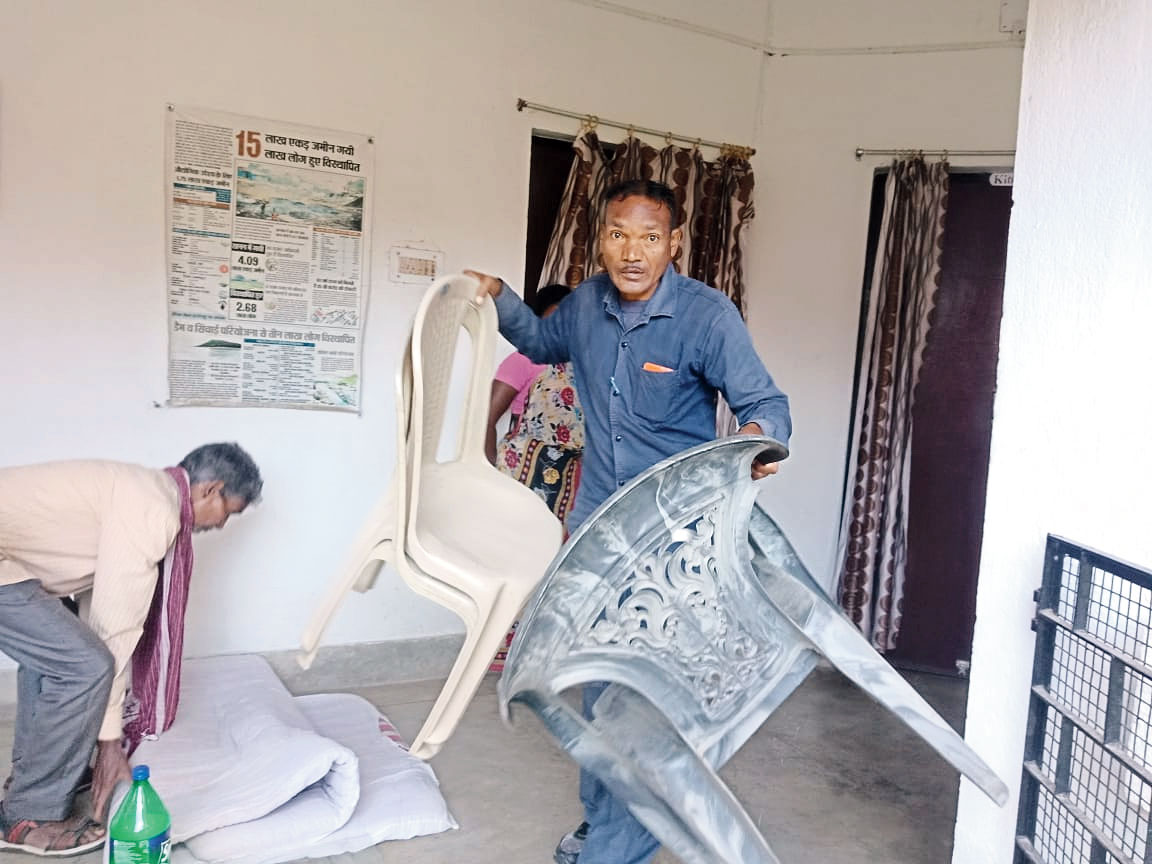 Khunti police attach Father Stan Swami's property at Bagicha in Namkum, Ranchi, on Monday. Picture by Manob Chowdhary
Khunti SP Ashutosh Shekhar said the priest's worldly possessions were attached over a case of an "objectionable Facebook post". "Father had posted an objectionable post. Following this an FIR was registered against him and others. Despite summons and warrant, when he did not appear in the trial court, an order was sent to attach his property was issued," SP Shekhar said.
Activist Vasvi Kiro cleared the air on the "objectionable" post. "The FIR was filed against the priest on June 26 last year when he posted on Facebook that Sarna brothers should get their own religious code, a longstanding demand of theirs. In the same FIR, around 20 more are named as co-accused for rallying behind tribal rights," Kiro said. "Father Swamy is a Christian but fights for tribals irrespective of religion," she said, adding that the "present situation in the country was not conducive to such people".