Jharkhand farmers to burn copies of new farm laws to mark Holika Dahan
The Bharat Bandh witnessed a mixed response in the state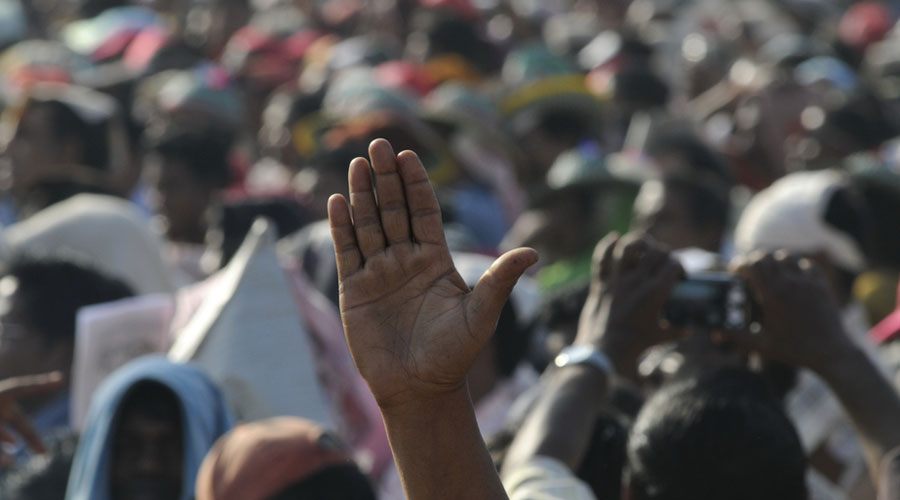 Nearly 15,000 farmers supported by the Left parties and trade unions squatted on the state highways and highways for a few hours before being whisked away by the police
Shutterstock
---
Jamshedpur
|
Published 27.03.21, 01:10 AM
|
---
Farmers in all the 24 districts of Jharkhand will be lighting copies of the three new farm laws on March 28 to mark Holika Dahan.
"As per call of Sanyuk Kissan Morcha leader we would be lighting copies of the draconian three farm laws. We are already making copies of the farm laws at all the block level and it will be circulated amongst the farmers. The lighting of the copies of the farm laws will be done as part of the Holika Dahan rituals on March 28 across the country and we would also be a part of it to demonstrate our protest against the three farm laws," said Sufal Mahato, state convenor of Jharkhand Rajya Kissan Sangharsh Samanvyay Samity (coordinating the farmer's agitation in Jharkhand).
The Bharat Bandh call by the farmers outfit saw mixed response in Jharkhand.
Nearly 15,000 farmers supported by the Left parties and trade unions squatted on the state highways and highways for a few hours before being whisked away by the police.
"We had made extensive preparation through maha panchayats at block level and also at district level for the Bharat Bandh. It was a peaceful bandh as our members following our directive did not enter into any scuffle to enforce the bandh. Nearly 150 supporters were taken under preventive custody along the G.T. Road in Dhanbad before being released in the evening," added Sufal Mahato, a farmer at Tamar near Ranchi.
Meanwhile, following the order of the Ranchi sub-divisional magistrate, Sameera S, Section 144 was clamped in the capital city preventing assembling of crowd (more than five persons) at any place between 5 am and 10 pm.
Around 50 persons from the farmers outfit and Left supported unions took part in a demonstration at Albert Ekka roundabout for over an hour in defiance of the Section 144. However, business establishments and commercial vehicles plied on the road of Ranchi as usual.
Similar rallies were taken out by farmer's outfit and Left backed unions in all the important cities of the state. Bandh supporters were not seen enforcing bandh anywhere in city areas though.
However, in rural areas, of all the 24 districts bandh call was noticeable with vacant roads and very few establishments opened from morning.
ADG operations, Jharkhand police, R.K. Mallick said that there was no report of violence during the bandh call anywhere from the state.