Ex-mentor expects Deepika Kumari to win big in Tokyo Olympics
Tata Archery Academy coach Dharmendra Tiwary feels his student's ability to handle pressure will hold the key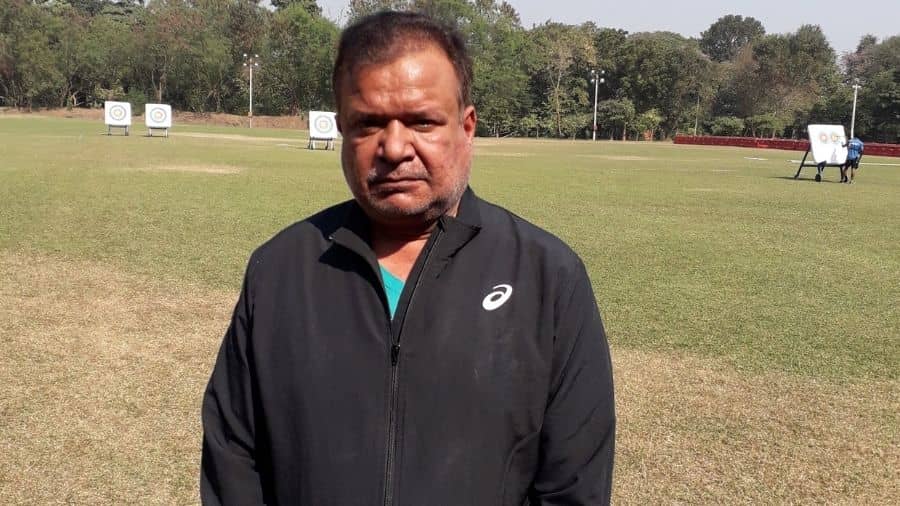 Dharmendra Tiwary
Telegraph Picture
---
Jamshedpur
|
Published 29.06.21, 06:52 PM
|
---
Deepika Kumari, who on Monday reclaimed the world number one archery ranking, may well win the elusive medal at the Olympic Games starting in Tokyo on July 23, feels her former mentor at the Tata Archery Academy.
Her current form is what is making Dharmendra Tiwary optimistic about a silverware this time.
"I think this is an opportunity she (Deepika) has to cash in. She is in peak form and I am sure the rhythm will continue in Tokyo. You can say it's a now or never situation for Deepika when it comes to ending the Olympics medal drought," Tiwary said.
The 27-year-old Deepika's hattrick of gold medals (individual, team and mixed event) in the recurve division at the just concluded World Cup Stage 3 in Paris, helped her reclaim the world number one ranking. She was the world number one too in 2012, the year London hosted the Summer Games.
Padma Shri awardee Deepika lives with her husband and Olympian archer Atanu Das in Pune. She hails from Rattu Chatti near Ranchi.
Tiwary, a Dronacharya awardee who has produced top-bracket archers for the country said that the ace archer will have to be mentally strong in pressure situations during the Games.
"The pressure in Olympics is nothing like any other international archery competitions. Deepika will have to compete with top archers. So, mental strength holds the key in such situations," Tiwary pointed out.
Deepika is the only woman archer from India to have qualified for Olympics individual round. She has represented India in the 2012 and 2016 Olympic Games in London and Rio de Janeiro, respectively.
Pravin Jadhav, Tarundeep Rai and Atanu Das will be representing India's men's team at the Tokyo Olympics.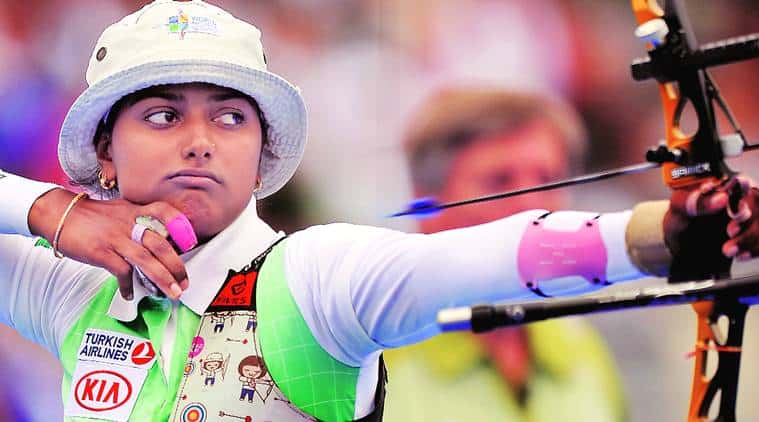 Tiwary is well aware about the importance of mental strength when it comes to Deepika. The seasoned coach had helped the gold-medalist overcome bouts of nervousness in run-up to the 2016 Rio Olympics.
He put Deepika into swimming three days a week and an equal number of days at the gym. Running was a daily feature during early mornings. Moreover, Tiwary also asked her to do yoga regularly. Yoga can be beneficial because it helps one gain composure.
"Deepika had lost the gold to Jharkhandmate Laxmi Rani Majhi at the National Ranking Archery Tournament finals in Shillong in 2016 because of her nervousness. She did her exercises and her pulse rate came down to 57 per minute (from 66 per minute). It took some time for the recurve archer to overcome her bouts of nervousness," the veternan coach said.
Tiwary, who was one of the coaches of the Indian team at the Rio Olympics, advised Deepika to shed hesitation during the competition. "She (Deepika) should first get an idea of the weather and wind condition in Tokyo, remain collected and composed and not hesitate during the competition," he signed off.