Empty coffers, dry taps in Bagbera
The power connection was snapped up by Jusco as about Rs 31 lakh was due to be paid by the DDWS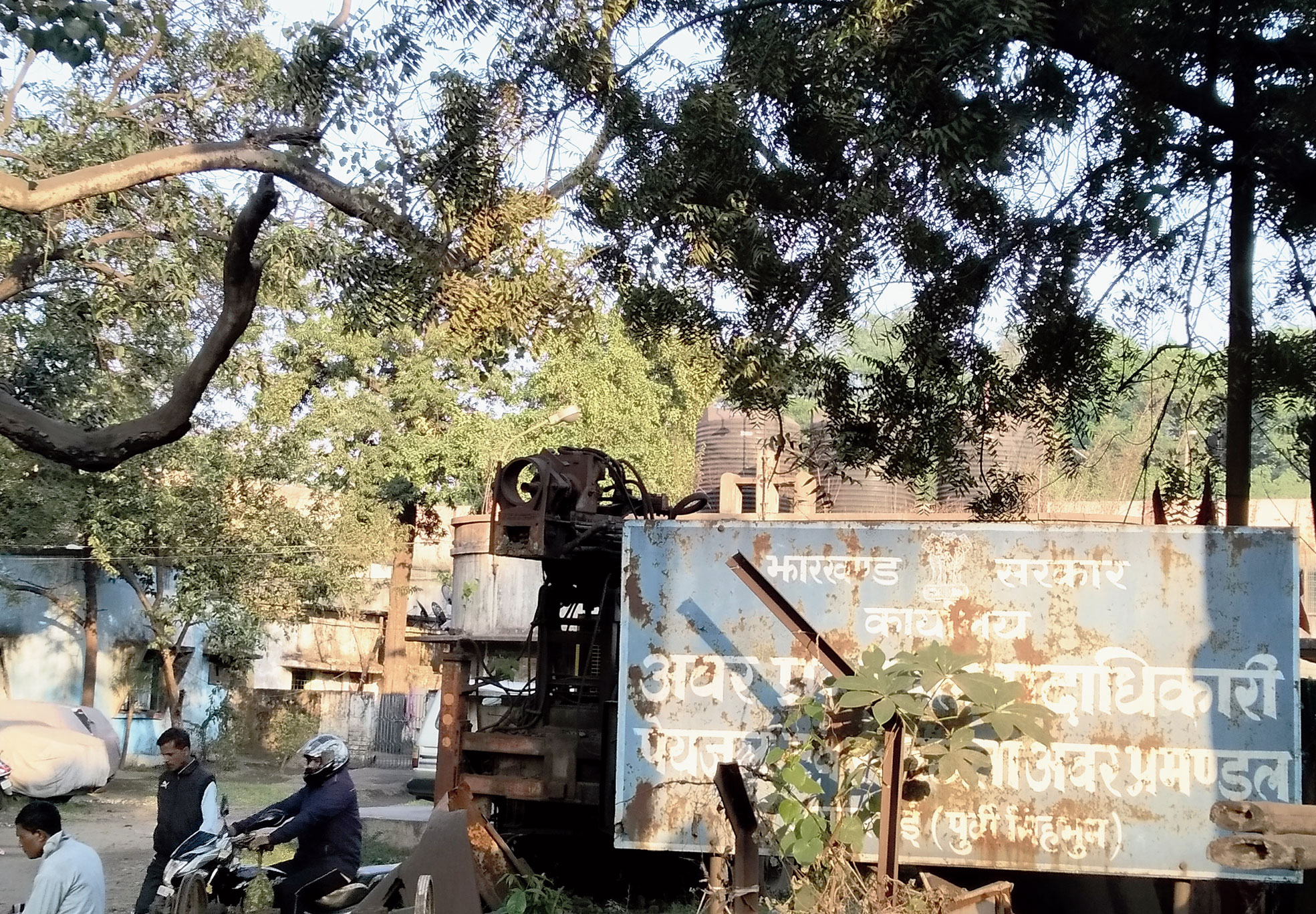 ---
---
Over 3,000 families in Bagbera locality of the city are going without water since Monday evening as utility company Jusco snapped its power connection to a pump-house in Bistupur from where drinking water is supplied.
Since Monday evening, over 3,000 households have been left high and dry.
Drinking water to Bagbera Colony and adjoining areas is supplied by the state department of drinking water and sanitation. Jusco snapped its power connection as it owes around Rs 31 lakh from the state department.
Executive engineer (mechanical) of the department Sunita Samant confirmed that Jusco, a wholly owned Tata subsidiary, snapped its power connection. "Outstanding power dues are from 2016," the executive engineer said.
"Two pumps, with 60HP capacity each, pump drinking water from the department's pump house in Bistupur to Bagbera locality. Jusco used to supply power to run the pumps, but as it had not paid electricity due since 2016, the company disconnected power on Monday evening," Samant told The Telegraph.
Funds cry
On why the state department had not paid Jusco for three years, executive engineer Samant said they were cash-strapped.
Jusco spokesperson Sukanya Das confirmed they had snapped power connection but said they would restore connection "this evening (Tuesday)." "Jusco management has agreed to restore power connection on the condition that the pending dues of around Rs 31 lakh will be cleared in a week from today (Tuesday)," Das said, adding an official from the department had approached Jusco in the afternoon with the proposal. "That's why we took the decision."
Residents are both angry and disillusioned.
"This is our New Year's eve party, when we are buying water and drinking water," Anand Prasad, a resident of Road 4 in Bagbera Colony, commented sarcastically while talking to The Telegraph.
"The only solace is that it is winter. Let's see what happens in the next one week."