Elephant alert at Dalma
Crackers as deterrent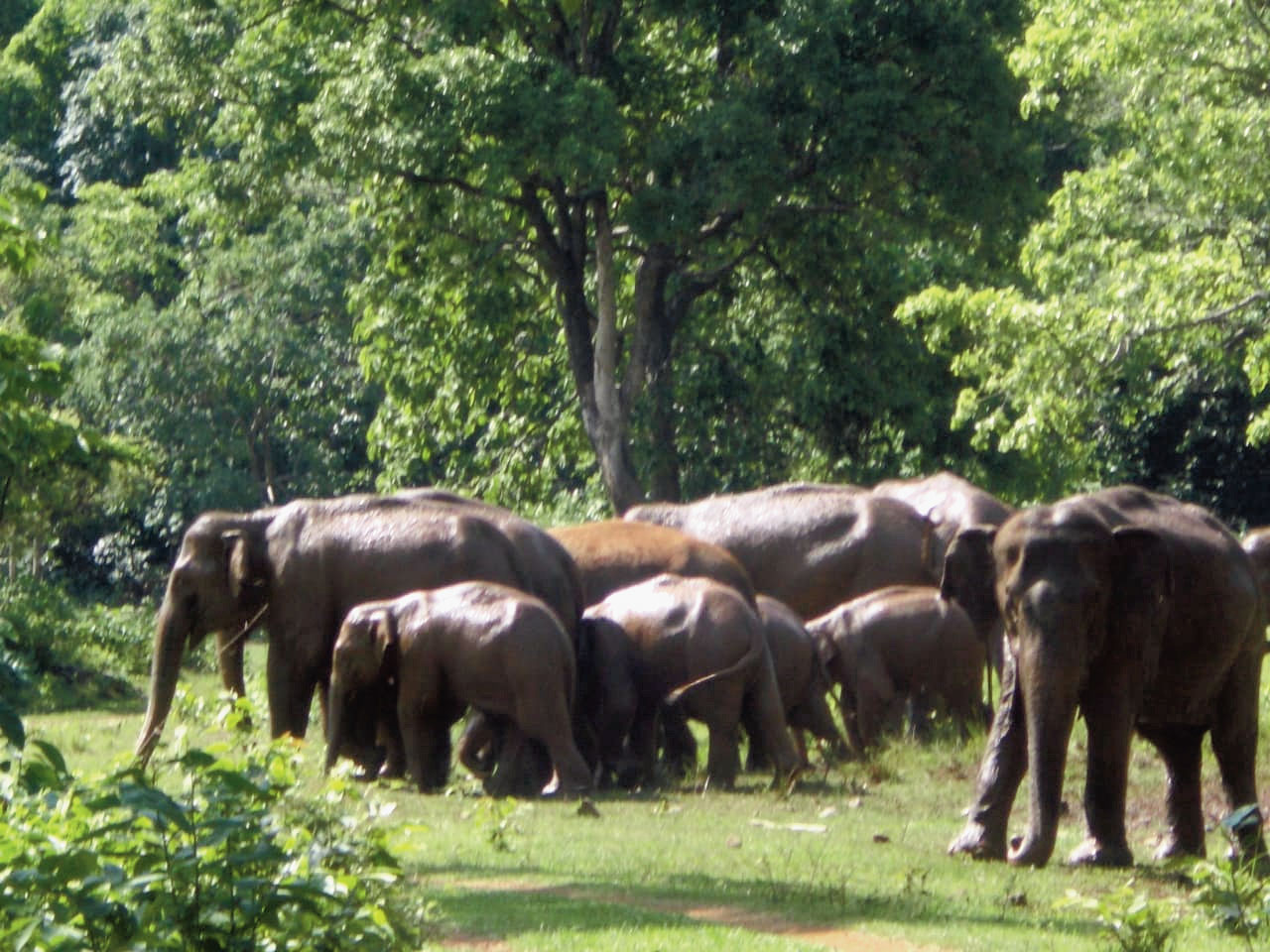 An elephant herd inside Dalma on Tuesday.
(Bhola Prasad)
---
Jamshedpur
|
Published 31.12.19, 06:56 PM
|
---
Dalma Wildlife Sanctuary authorities have issued an alert to villagers residing on the foothills that three separate elephant herds are rampantly destroying standing crops.
Foresters have distributed crackers among the villagers of Gumandih, Khokro and Bota to drive away elephants if they come too close to farms. Trackers — village youths recruited on daily wage to keep tabs on the movement of elephants — are keeping vigil at the three villages.
Around 60 elephants, including calves, in three herds, have moved towards Gumandih, Khokro and Bota from Jhunjka and Jamdih jungles, Dalma range officer (west) Dinesh Chandra said. "We have distributed crackers among villagers. Elephants have destroyed vegetable crops. Bursting crackers helps drive them away," he added.
A villager from Bota, the largest jungle inside the 192sqkm sanctuary, Muchiram Mukhi said: "I had sown brinjals which have been destroyed by the elephants."
Chandra said they were trying their best to avert man-animal conflict. It is our duty to alert villagers so that they don't go near the elephants. We have asked them to burst crackers if the elephants come too close to their homes and fields."
He said there was no threat to tourists and picnickers at the sanctuary. "The elephants are on the foothills. Visitors go uphill, there is no threat there," the range officer said.
A forester said village youths were staying awake the whole night to keep a watch on the elephant herds near the villages. "Whenever the youths catch a sight of a herd they burst crackers and beat drums. They also chase away the elephants from a distance," he added.
Trampled to death
Savita Pramanik, 45, was trampled to death by an elephant herd at Bakarkudi village at Tiruldih in Chandil area of Seraikela-Kharsawan on Tuesday afternoon. The women and her eight-year-old daughter were returning home after fetching timber.