Dutiful wives switch on poll mode
Mrs batting for Mr is nothing new in Indian polls, but all these 4 show political savvy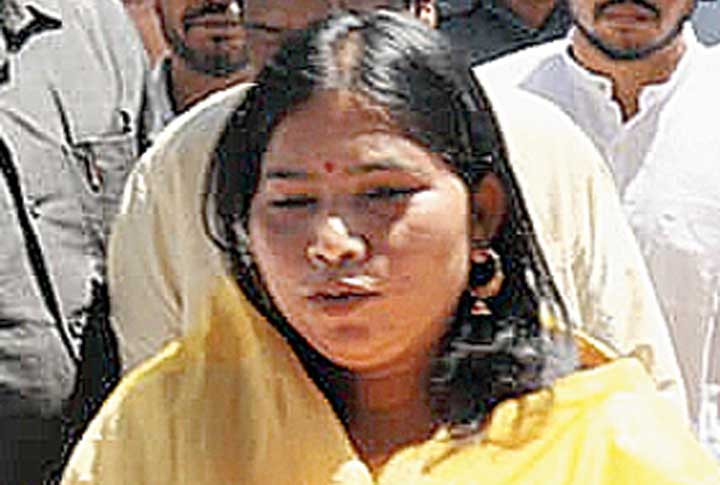 ---
---
For spouses of Indian politicians, vows to stick together for better or worse include election campaigns, often in the high noon of summer.
Wives Meera Munda, Punita Kumar Sinha, Neeta Seth and Rekha Sahay are solidly backing Lok Sabha candidates Arjun Munda (Khunti), Jayant Sinha (Hazaribagh), Sanjay Seth (Ranchi), all from the BJP, and Congressman Subodh Kant Sahay (Ranchi). None of the ladies wanted to be seen as lightweight decorative props but serious, politically aware campaigners.
A member of the BJP Mahila Morcha and homemaker, Meera, 42, said she was not new to campaigning for her husband, three-time chief minister and former Jamshedpur MP.
"I always supported my husband during Assembly polls," Meera told this paper. "This time too, I want people to know about the pro-poor policies undertaken by Modiji's government. I am trying to clear the misconception created by Opposition that the BJP government is anti-tribal," Meera, who begins her campaigning from her Ghorabandha home in Jamshedpur from early in the morning and returns home well past 9pm, said.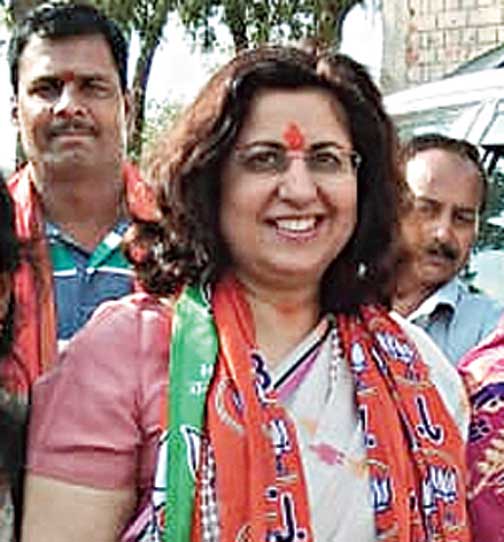 This election is vital for the political career of Arjun Munda, pitted against gathbandhan candidate Kalicharan Munda, and Meera knows it well. As fluent in Mundari as in Hindi, Meera is now focusing on tribal belt Kharsawan (where her husband served as four-time MLA before losing to JMM's Dasrath Gagrai in 2014) and Torpa, both under Khunti Parliamentary constituency. Asked whether she took precautions against dehydration, she smiled, "I carry water but nothing else really, as I usually have lunch at homes of karyakartas. Kharsawan is like my second home and karyakartas like family."
Wife of Union civil aviation minister of state and Hazaribagh MP Jayant Sinha, corporate bigwig Punita Kumar Sinha also frequently shuttles between Mumbai, where she is based, and Hazaribagh via Ranchi to campaign for her husband.
Punita clocks about eight hours a week to campaign for Jayant, who's pitted against gathbandhan nominee Gopal Sahu. Meeting marginalised people, especially women, and telling them what the government had done for them in terms of welfare schemes, had its own reward, she said. "I feel it is my duty to talk to people about schemes intended to make their lives better," Punita said. "For example, Ujjwala Yojana has helped countless women cook on gas ovens, not wood fires. I do not mind shuttling between Mumbai and Hazaribagh for this," said Punita, in her 50s.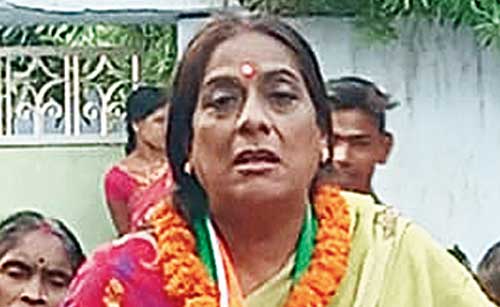 Neeta, 57, wife of Ranchi's BJP candidate Sanjay Seth, the former state khadi board chairman and well-known businessman, said she campaigned along with BJP mahila morcha members and her friends across the constituency. "I want to help my husband reach out to the masses, especially women, about BJP government's welfare schemes. I don't have to canvass for my husband who is well-known in Ranchi urban circles but I feel it is my duty to clarify misgivings amongst masses against the BJP spread by the Opposition," said the Loreto Convent alumna who spends nearly six hours daily interacting with people.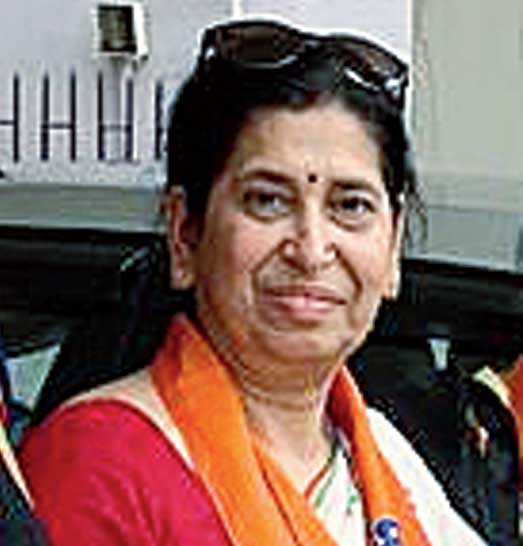 Former TV actress Rekha Sahay, 60, wife of former Union minister and three-time Ranchi MP Subodh Kant Sahay, begins her day early with padyatras and rallies in different urban pockets of Ranchi to speak about the Congress manifesto and the damage done by the BJP government at the Centre and state. Her husband is locked in a battle for the Ranchi seat not only with the BJP's candidate Seth but also BJP rebel-turned-Independent Ram Tahal Choudhary, who happens to be the five-time Ranchi MP, in the fray.
Supportive husband
And, let's not forget concerned husband Madhu Koda, former CM and former Singhbhum MP, who's managing backroom strategies for his Jagannathpur MLA wife Geeta, the Congress candidate for Singhbhum LS seat who is pitted against sitting MP and BJP state president Laxman Gilua.