Dua helped her matric score
Before Ara's board exams, her mother fell ill and her grandmother suffered a fracture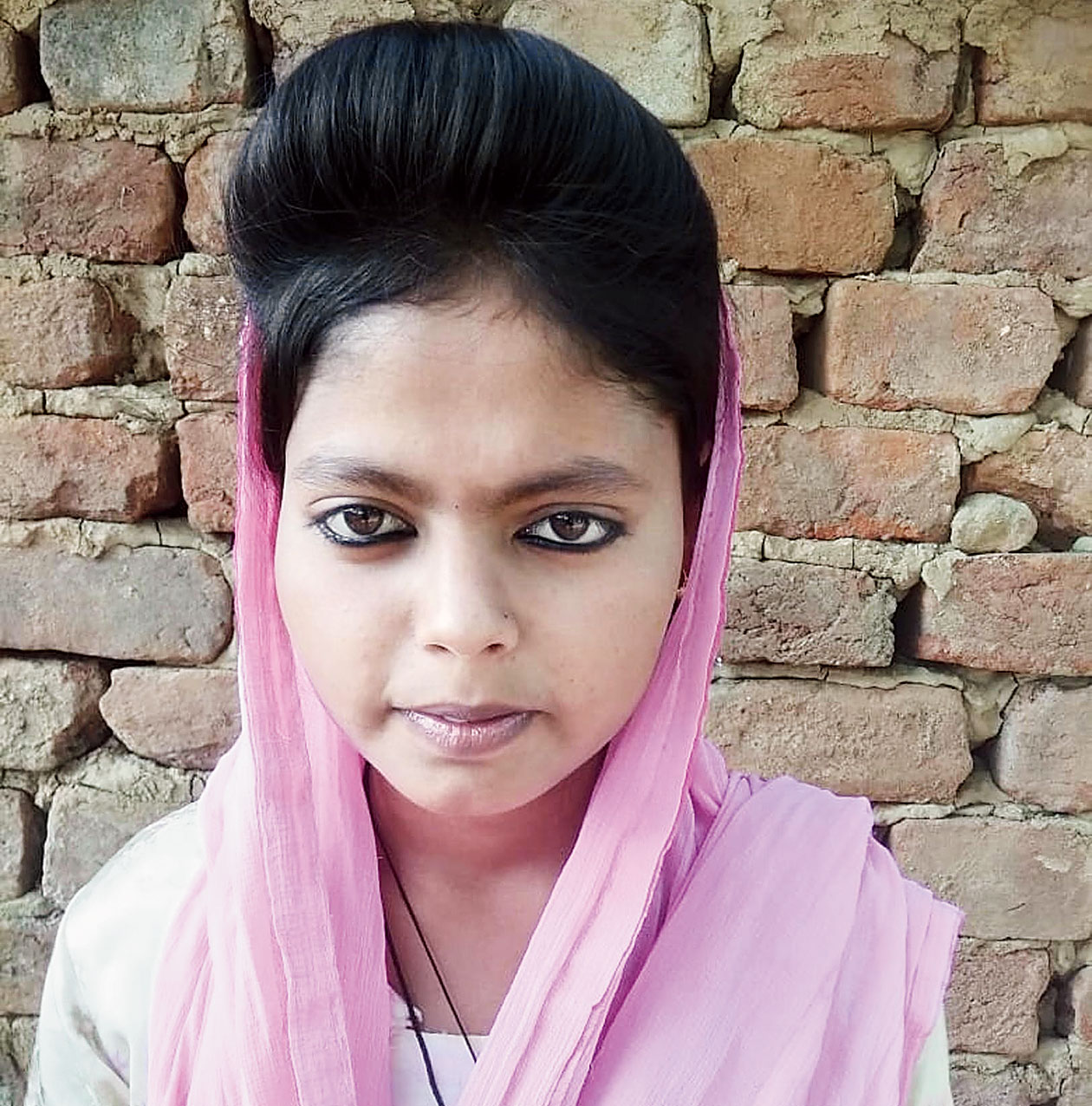 ---
|
Ranchi
|
Published 16.05.19, 07:29 PM
---
The 16-year-old daughter of a marginal farmer at Ichapiri village in Pithoria, over 25km from Ranchi, who spent the last two months before matric boards tending to her ill mother and grandmother and cooking for the family, emerged as the school topper with 430 marks out of 500.
That's 86 per cent. Ask Roshan Ara how she did it, she says, "Everyone's dua."
Both parents Shamim Ansari and Gulshan Khatoon work as farmhands at other people's fields because their own land holding is too small to provide for their family of six. Roshan Ara lives with her parents, two younger brothers Sajid and Majid, and grandmother. This time, before her board exams, her mother fell ill and her grandmother suffered a fracture. Her father had to work extra to provide for the family while Roshan had to look after the two patients and cook and clean for the entire family. "I was a good student but I hardly got time to study. I thought of dropping a year, but ultimately decided to go for it and leave the rest to Allah," she said.
Her next door neighbour Safiullah Ansari, a krishak mitra, told this paper about Roshan Ara's achievement.
"We all knew the hardships this girl underwent, so we were anxious about her matric results but at the same time were also confident that she would achieve good marks. They come from a humble family and the parents work very hard to educate the three children. He's had to borrow money too. This girl is an inspiration to other children of the locality," he said.
Roshan Ara, who studied in Bhawana Vikas School at Konki locality in Pithoria, also thanked her teachers. "Because of them, I dream of becoming a teacher," the girl, who wants to study arts and "finish college anyhow" said.
Her father said he was overwhelmed. "I couldn't give my daughter even the minimum resources during her exam, our house looked like a hospital and she had to do all the housework, yet she has done so well. I can only bless her," he said.