Doctor saviour on Rajdhani
Help at 5.30 am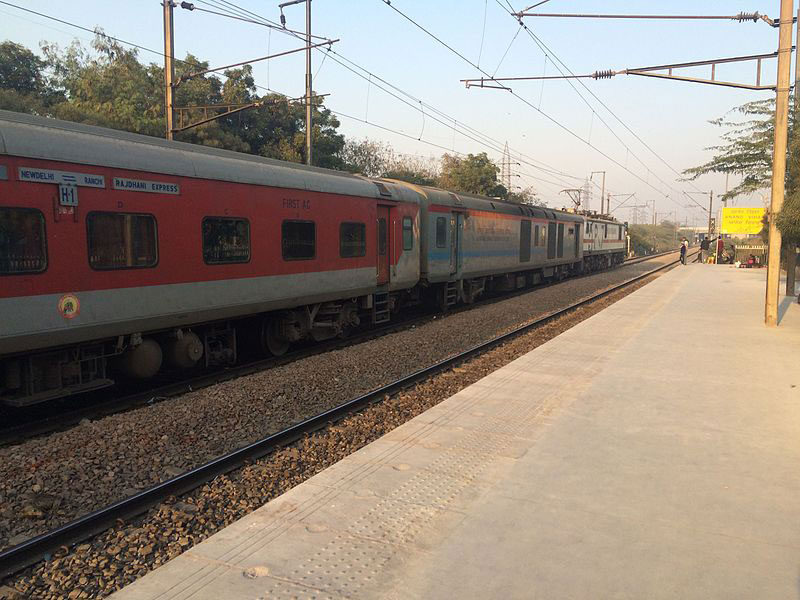 ---
|
Ranchi
|
Published 27.01.20, 06:33 PM
---
Orthopaedic surgeon Dr Praveen Siddharth, 38, who is posted at the Sadar Hospital of Palamau district in Daltonganj, got a call at 3am on Sunday.
A stranger at the other end said a friend had called him from a moving train about a passenger who hurt himself after falling in the toilet of the train and was screaming in pain.
Siddharth immediately called three of his health staff and left for Daltonganj railway station. At 3.20am, when he reached the station, he learnt that the Delhi-Ranchi Rajdhani Express (12454 DN), with the injured passenger, Jamshedpur resident Vikas Kumar, 40, was running late.
The doctor said he'd left his lodging in a hurry. "I'd taken some pain relievers, both tablets and injections, along with plaster and some other things. We had to wait till 5.30am when Rajdhani finally reached the Daltonganj station," he said.
Daltonganj station superintendent Anil Kumar Tiwari, who was present along with station master Manish Tirkey and other railway employees, said the doctor had to work fast.
"The halt for Rajdhani Express is very short here. Dr Siddharth and his team worked fast, plastered the fractured left arm of the passenger and gave him medicines within 10 minutes before the train departed," said Tiwari.
The injured passenger had boarded the train at Kanpur with his wife and two children, both of whom were below 10.
"The man was in tremendous pain, and his wife and two small children helpless. It was night. Had Dr Siddharth not stepped in at Daltonganj, the patient would have been in pain for hours till Ranchi. The doctor did a great job. Indian Railways is grateful to him," Tiwari said. "And he took no money too."
Later on Sunday, on reaching Ranchi, Vikas Kumar got himself admitted to a private hospital. He was operated upon for his fracture on Monday.
Vikas's older brother Brajesh told The Telegraph that the incident restored their faith in physicians: "The doctor really set an example."
Dr Siddharth told The Telegraph that he was happy to help.
"The injured passenger was in extreme pain and screaming when I attended him inside the train with help from my staff and co-passengers. We stabilised him. Now, he'll be perfectly fine after surgery," he said.