Dial to save a child worker
Many times, we've watched a dhaba or garage owner slap or speak rudely to a child employee and left feeling helpless.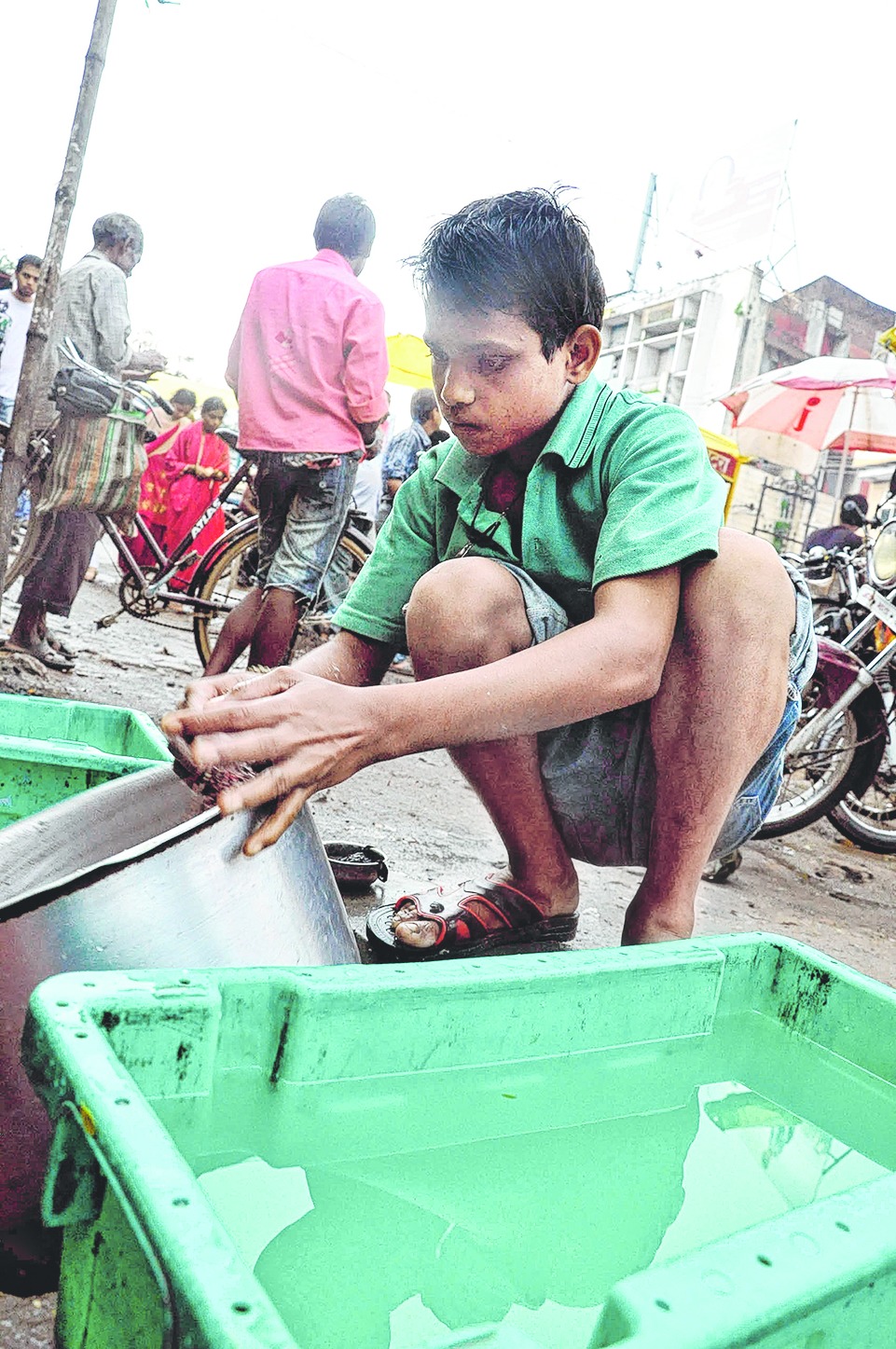 ---
Published 03.08.16, 12:00 AM
|
---
Many times, we've watched a dhaba or garage owner slap or speak rudely to a child employee and left feeling helpless.
But now, we can help.
The state labour department on Monday floated a toll-free number 18003456526 for residents across the state to register complaints against child labour in hotels, factories, dhabas and garages as a part of labour, employment and training department's fortnight-long crusade against child labour in Jharkhand. The number of rescued children will be compiled on Independence Day.
Confirming this, joint labour commissioner Prabhat Kumar told this correspondent they actively sought help from citizens to call up the toll-free number and report children working in odd/ hazardous conditions. "We will ask the caller's name and address and the details of the place the child was working. But, rest assured, we will keep the caller's identity confidential," he said.
He added the department had deputed a seven-member mobile team for swift crackdowns.
On Day One, Kumar said, in Ranchi, based on caller inputs 15 child labourers had been rescued, mainly from hotels and dhabas.
He, however, could not give the statewide figure and said it would take time to tabulate.
Explaining the aim behind this intensive fortnight-long operation against child labour, Kumar said despite consistent efforts to stop the social evil, children below 14 years were continuously employed in odd or hazardous places, which is why the department decided to start a concerted effort for 14 days to trace and rescue as many as possible and admit them to schools.
Hotels, dhabas, factories and the like apart, the crackdown team will also check houses for child labour, Kumar said.
Found guilty in court, employers of child labourers will have to pay a fine of Rs 20,000 and even face rigorous imprisonment for three years according to The Child Labour (Prohibition and Regulation) Act 1986. The Act defines a child as any person who has not completed his 14th year and prohibits him or her from working in dhabas, hotels, plastic factories or garages.
"Even after the fortnight is over, we will keep the toll-free number open and continue to ask citizens to play whistle-blowers and tell us if they see child labourers," Kumar said.