Dhutra-Bamra third rail link ready for speed trial
Safety commissioner's inspection on Saturday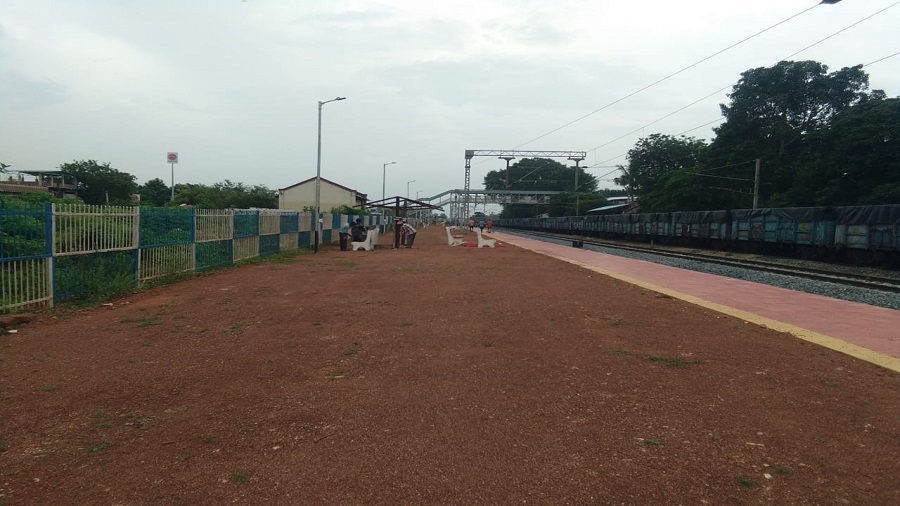 ---
---
A new 28km rail link between Dhutra and Bamra in Chakradharpur division of South Eastern Railway will soon be opened for freight and passenger trains, with SER completing work on the project during the lockdown.
SER authorities said on Thursday that the commissioner of railway safety (CRS) will be held on Saturday (July 25). "The Dhutra-Bamra section is a part of the important third line project between Rourkela-Jharsuguda (101km) on the Howrah-Mumbai main line. The project was sanctioned in 2015-16," said CPRO Sanjay Ghosh.
He said that the total estimated cost of the project is Rs 1,312.93 crore. "The third line between Dhutra and Bamra has been completed at a cost of Rs 362 crore," he added.
The third line project was initiated keeping in view growing rail traffic, both passenger and freight, on the Howrah-Mumbai trunk route.
Officials at SER's commercial wing admitted that the existing Howrah-Mumbai main line which passes through Tatanagar station has become saturated due to which operation of passenger and freight trains has become extremely difficult and complicated.
"With a view to provide an additional line capacity, to ease congestion and for more mobility of freight and passenger trains, the third line project was given top priority," said an official of the commercial department.
The official said as the 28km Dhutra-Bamra third line was part of the 101km Rourkela-Jharsuguda project, which has been completed, the focus will now be on completing the remaining 73km which will be undertaken in phases.
Ghosh said the commissioner of railway safety will carry out statutory inspection of the third line project apart from checking other safety parameters. A speed trial will also be carried out on the same day.
After necessary safety clearances, the section will be declared fit for running freight and passenger trains.