Dhanbad's ISBT devoid of all passenger amenities, say bus operators
District administration has decided to relocate the illegal bus stand near railway station in a bid to ease traffic congestion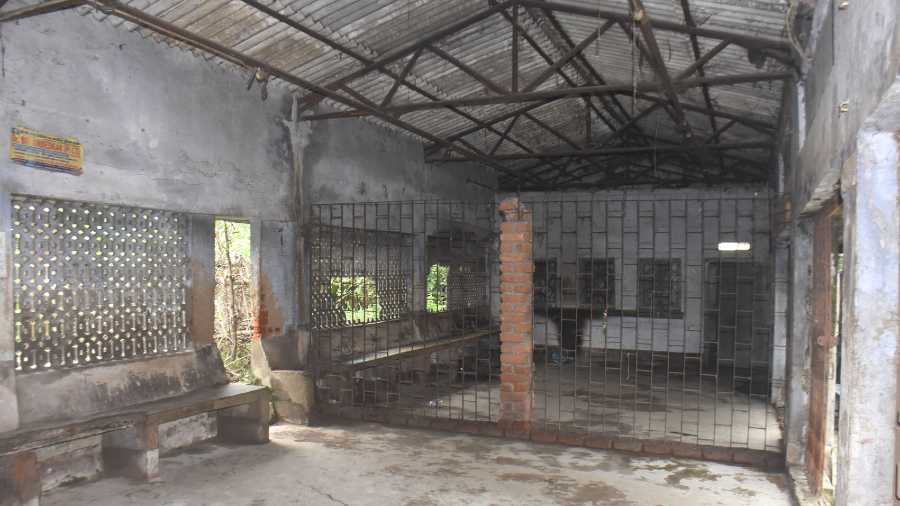 ISBT Dhanbad's passenger shed lies in a poor condition
Gautam Dey
---
Dhanbad
|
Published 02.09.21, 05:30 PM
|
---
Dhanbad district administration's move to ban the illegal bus stand near Dhanbad Railway station, has highlighted the messy state of affairs of Bartand Interstate Bus Terminus (ISBT).
The sudden closure of the illegal bus stand now makes it mandatory for around 250 inter district and interstate buses to be parked at ISBT Bartand from tomorrow as per the new traffic rule, which will be implemented from tomorrow.
Located about 800 kilometres away from the railway station, ISBT has over 18 acres of land near Bartand employment exchange, Dhanbad. But despite having a huge expanse of land, it is devoid of several key infrastructure facilities and passenger amenities like lack of seating arrangement and sheds for passengers, non-availability of drinking water facility, acute shortage of toilets and urinals, poor state and poor sanitation.
This apart, lack of adequate space to accommodate around 250 inter-district and inter-state buses, narrow entrance and exit passage are turning out to be a major concern for the bus operators.
The district administration as per its plan to regulate traffic in a better manner has declared closure of the bus stand operating from railway station road to avoid traffic snarls.
Talking to The Telegraph Online, Sanjay Singh, Vice President of Dhanbad Bus Owners Association, "We are bound to abide by the new traffic rules but at the same time we would like to draw the attention of the concerned authorities regarding acute shortage of facilities at Bartand ISBT, like lack of seating arrangement and sheds for passengers."
He added, "If a new passenger comes at ISBT half an hour ahead of the scheduled departure he has no option other than to wait in one or the other shop. Also, the depot has only four toilets and two urinals and is ill equipped to handle a footfall of 5000 visitors."
"Due to lack of toilets and urinals many passengers relieve themselves in the open space, which leads to a nauseating stench," said another bus owner, Sunil Singh.
"Due to lack of availability of safe drinking water, the passengers visiting at the depot have no option other than to purchase the packaged water or queue up at the lone hand pump, which is often used by eateries to wash their wares," said Singh.
Dhanbad Municipal Corporation, when contacted about the developmental work of ISBT, Anup Samanta, Executive Engineer, DMC, said "I am not aware about any new development concerning ISBT Bartand."