Dhanbad villagers build 2km road across hill
The Santhal-dominated village is equidistant (over 40km) from the district headquarters of Dhanbad and Giridih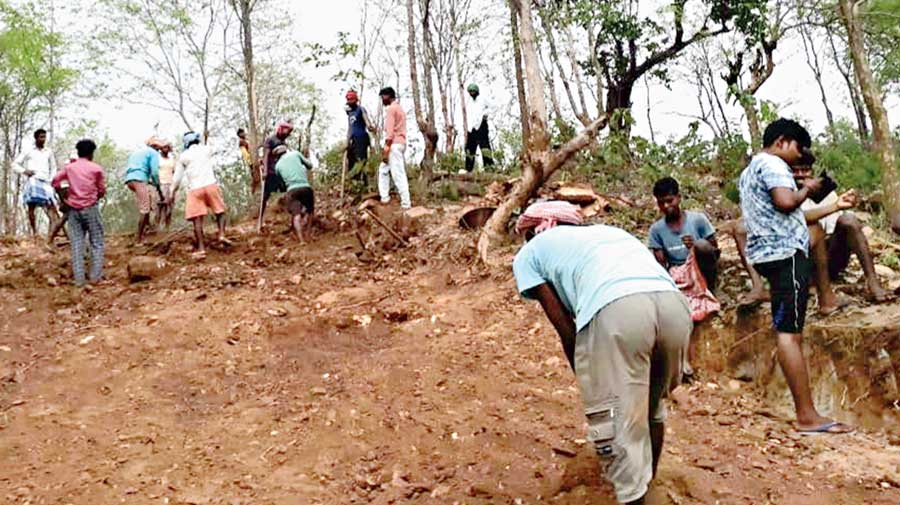 ---
---
Villagers in Jharkhand's Dhanbad district decided to have faith in their own abilities to carve a road out of a hill after failing to get the administration and public representatives to move to their plight even after repeated requests.
In over a month, more than 150 residents of Gangapur in Dahuldih panchayat of Baghmara block under Rajganj police station in Dhanbad district built a 2km-long and 10-feet wide kutcha road across Rajabanspahad (a hill) without cutting a single tree.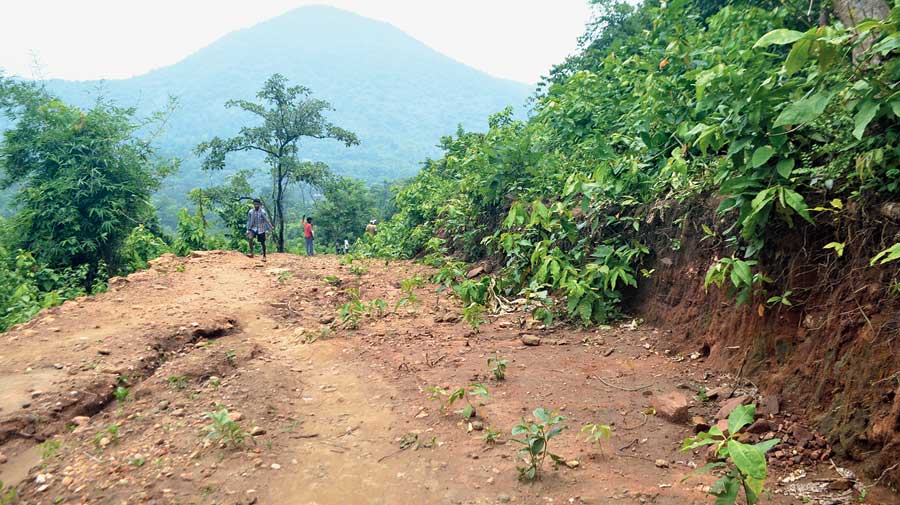 "The villagers had approached Tundi MLA Mathura Mahato, former BJP MP (from Giridih) Ravindra Pandey and even the block development officer on several occasions for the past few years. But all of them had only given verbal assurances. The elderly and sick villagers and expecting women were facing problems in reaching adjoining Giridih district for availing healthcare as they had to travel more than 20km, crossing several villages, which used to take over two hours on cycles. Now, they will be able to reach Harladih in Giridih in only 10 to 15 minutes through the 2km road," said Dahuldih mukhiya (panchayat head) Madhusudhan Tuddu.
The Santhal-dominated village is equidistant (over 40km) from the district headquarters of Dhanbad and Giridih. But the villagers are dependent primarily on Giridih for availing services as they can get access to transport in the form of tractors and trucks carrying sand and other goods from Harladih to the district headquarters.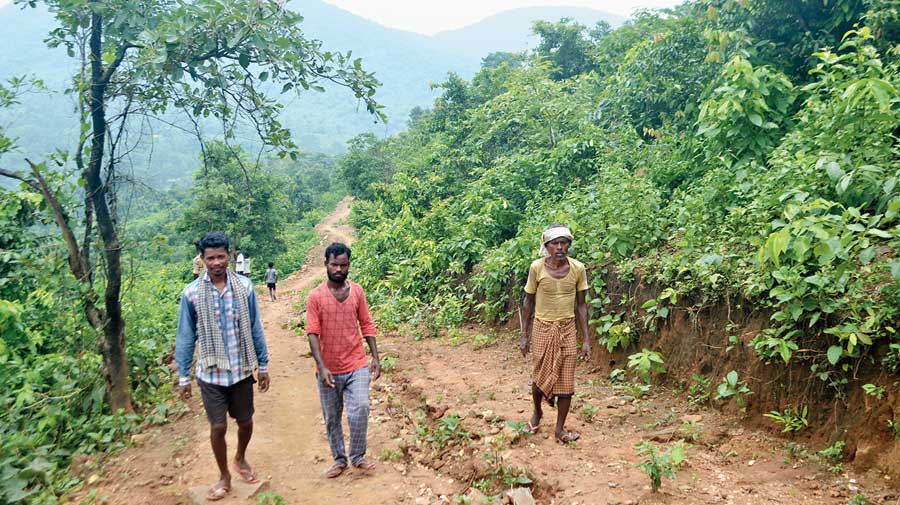 "We were engaged in construction in other states and had gained experience in such work. So we decided to mobilise other villagers and fellow migrant workers for the job. It was a community effort. While the men worked from 8am to around 6pm, the women used to cook and provide us maad bhat (rice) and smashed potato. The work began in early May and ended in the first week of June," said Suresh Tuddu, 27, a native of Gangapur. He used to work in Ernakulam in Kerala.
Nearly 50 per cent of the youths in Gangapur and nearby villages migrate to Kerala and Gujarat to work in construction and other industries. They had returned to their homes during the lockdown to contain the spread of the coronavirus.
Those staying in Gangapur are engaged either in farming or as contract workers in Giridih. The village, which is around180km north of state capital Ranchi, has a population of over 1,500.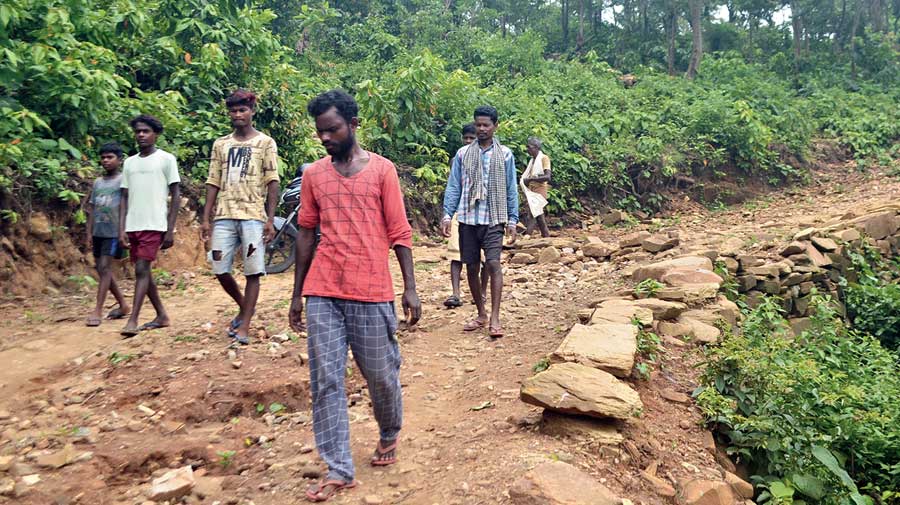 "We used only chisel, hammer, spade and crowbar in construction of the kutcha road. We did not need to cut any trees. However, we would like the government to at least apply some concrete along the edges of the road to prevent cutting during heavy rain," said Dhananjay Tuddu, 30, another villager.
Dhanbad divisional forest officer Vimal Lakra praised the villagers for construction of the road without felling a single tree. "The kutcha road was constructed by the villagers. We were worried that they would cut down trees and sent our teams for inspection on several occasions. Fortunately, not a single tree was cut during the construction of the road," said Lakra.
Rajabanspahad falls under the Dhanbad forest area.
Dhanbad deputy development commissioner Dashrath Chandra Das said he had no knowledge about the construction of the kutcha road.
"We are not aware about construction of the road by villagers across the hill. However, we will ask the BDO to visit the area and see what can be done in the village," he said.