Dhanbad to get two new CNG stations by November end
Home supply expected in first quarter of 2021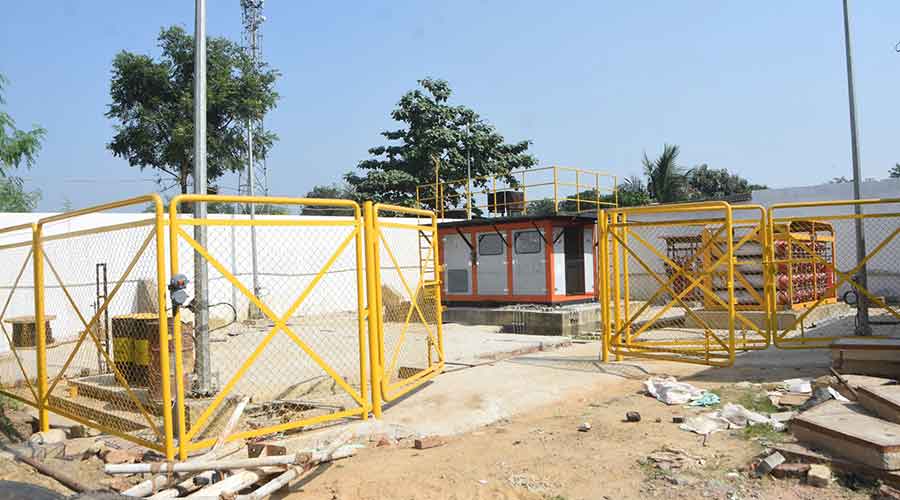 ---
|
Dhanbad
|
Published 29.10.20, 06:38 PM
---
Dhanbad will have two new CNG stations by November end.
Installation work of one of the stations, Gupta Petroleum, an outlet of Hindustan Petroleum Corporation Limited (HPCL) has almost been completed while the installation at another station at Aditya Multicom of HPCL at Barwaddah Topchanchi road is also under progress.
Pipeline installation work for home delivery of natural gas is also under progress in some colonies of Dhanbad including at Koylangar colony of BCCL Colony, Jamadoba and Digwadih Colony.
Tapan Palai, Deputy General Manager of GAIL India, said, "Though we have fixed the deadline of November end for commissioning of both the stations but it may be earlier than that as installation work of one of station at Putki Road has almost been completed while the installation work of another station is also in advance stage of progress."
"Though initially CNG will be available for three wheelers and four wheelers only but gradually it will be available for all the vehicles," said Palai.
Asked about the availability of CNG vehicles in Dhanbad Palai said, "Such vehicles are already available in Ranchi and gradually it will be available in Dhanbad also with the installation of more stations and increasing popularity of CNG as an effective fuel."
GAIL India has been authorised for natural gas supply in 7002 square kilometer of Dhanbad and Giridih district as per the 9th bidding of Petroleum and Natural Gas Regulatory Board (PNGRB).
On GAIL's future plans Palai said a total 15 CNG stations will be set up and 51000 households will be connected through the Natural Gas supply pipeline.
"We will be installing two more stations in Dhanbad apart from the two stations to be launched by November end", said Palai.
Home delivery of natural gas will take some time and will be available during first quarter of next year.
Palai said the rate has not yet been decided but it will be almost similar to Ranchi.
CNG at present is being sold at around Rs 65 per kilogram in Ranchi area.