Dhanbad: premiere schools see dip in admissions
Apprehension among parents regarding uncertainty over classroom teaching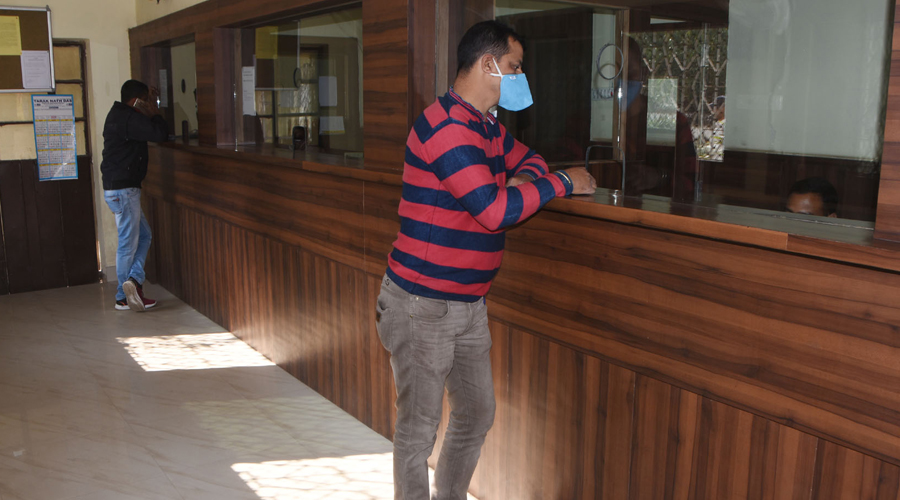 ---
|
Dhanbad
|
Published 26.11.20, 04:48 PM
---
With no sign of resumption of classroom teachings in school, admission counters of the premiere schools of the district witness lesser rush for the admission of the next session beginning from March next year.
The situation can be assumed from the fact that only one third to half of the LKG admission forms have been sold so far compared to last year of premiere CICSE affiliated schools. Admission into some of the CICSE affiliated schools including Carmel Schools and De Nobili Schools, observes maximum rush every year.
Only around 600 LKG admission forms of De Nobili School, CMRI, have so far been sold since November 23, which is less than half compared to last year's sale of over 1,400 forms. The school has 250 seats in LKG and form distribution is open till Saturday, November 28.
Similar is the situation in other schools like Carmel School, Digwadih; Carmel School, Dhanbad and all ten branches of De Nobili School situated across the district.
Talking to The Telegraph Online on Thursday, Principal of De Nobili School, CMRI, KA Joseph said, "Though we are the expecting more people to come during the next two days for taking the admission forms but there is no denial of the fact that the response of parents about admissions is relatively poor compared to last year."
"The only reason for this is the uncertainty regarding the resumption of classroom teaching in the schools during the next academic session as classroom teaching could not be held this year and only online teaching was conducted," added Joseph.
"We are fully prepared to launch classroom teaching at any point of time observing all the social distancing and Covid-19 protection norms but it will ultimately depend on the government's decision and also the decision of the council (Council for the Indian School Certificate Examinations)," stated Joseph.
Echoing sentiments, Tanushree Banerjee, Principal of De Nobili School, Sijua said, "Yes indeed the form distribution this year is comparatively less. On November 23, the first day of form distribution, we had a large number of parents but the graph started diminishing gradually."
"The apprehension among the parents is quite palpable. Those who are coming to take forms have a lot of question like when the classes will be held, whether they have to pay the fee all at once or in installments, what will be fee structure, etc.," said Banerjee and added that they are also not sure when the classroom teaching will begin.
"We are, however, hopeful that things will improve gradually and by January a clearer picture will emerge. The majority of the parents feel that having the strong foundation of their children is quite important for their career," said Banerjee.
Ravi Ranjan Kumar, a resident of Bekarbandh locality who took admission form of Carmel School, Dhanbad for his daughter on Wednesday said, "Many of parents are indecisive as they are not sure whether classes will be held next year or not and others are not coming as family income has been affected. It is one of the most difficult times of our life."
Satyam Lala, another parent who took the LKG admission form of De Nobili School for his son said, "As classroom teaching could not be conducted this year in all schools due to Covid-19 constraints so all the parents are apprehensive about the situation and thus very few are coming for taking forms."