Dhanbad PMCH blood bank's separator yet to be operational
The blood component separation machine needs trained technicians to operate it, and lacks some key gadgets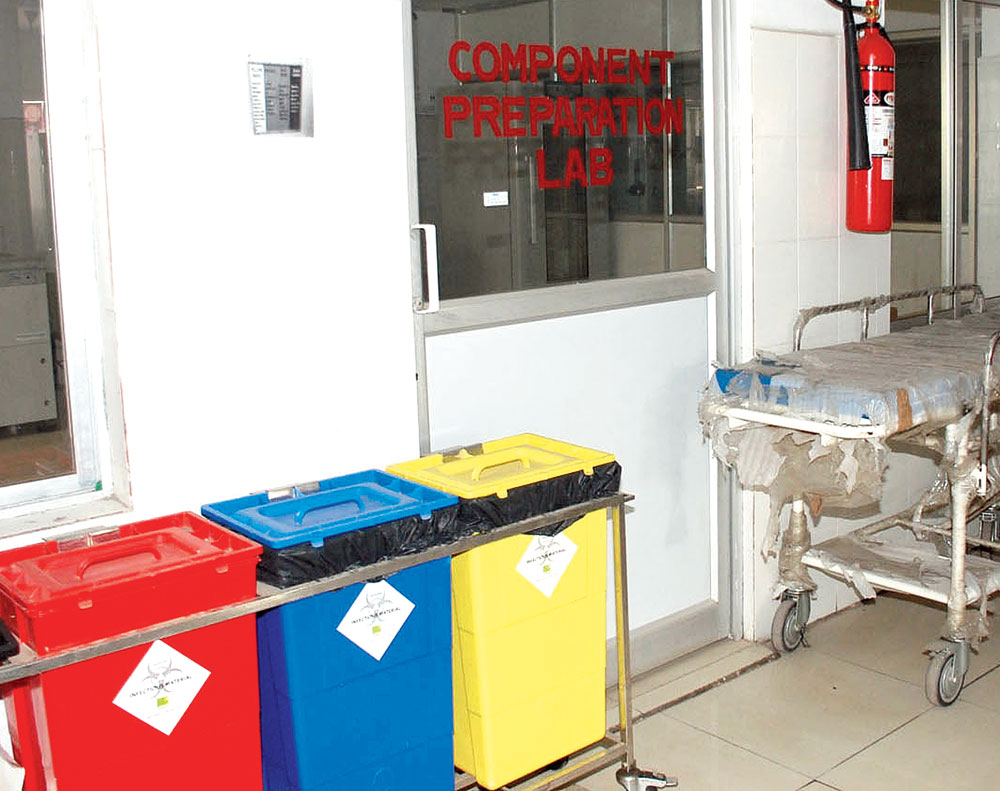 Manpower Crunch: The component separation lab at PMCH in Dhanbad.
Picture by Gautam Dey
---
Dhanbad
|
Published 12.12.18, 07:36 PM
|
---
The blood bank of Patliputra Medical College and Hospital (PMCH) is yet to make its blood component separation machine operational owing to the lack of trained manpower and two key pieces of equipment more than nine months after chief minister Raghubar Das had instructed the launch of the facility.
A separator is a device for automatic extraction of blood components intended for use in blood banks and transfusion centres.
Highlighting inconveniences, councillor of Ward 20 Ashok Pal said, "Several patients who need platelets during dengue treatment are compelled to visit Ranchi because the blood component separator facility doesn't work here."
Pal said he had raised the issue during the CM's visit to Dhanbad on February 23 and the latter had instructed the then PMCH superintendent Siddharth Sanyal to launch the facility as soon as possible.
"The blood component separator helps in maximum utilisation of blood and is crucial during emergencies. It is more important for PMCH to have the facility because the hospital caters to a large number of people from Dhanbad, Giridih, Jamtara, Dumka, Gooda and Pakur," 55-year-old Gopal Bhattacharya said.
A member of Bengali Welfare Society, which is engaged in blood donation and other social activities, Bhattacharya has himself saved many lives by donating blood more than 70 times till date.
Notably, a majority of the 32 equipment that make up the blood component separation machine had been sent to the blood banks of 150 medical colleges across the country by National AIDS Control Society (Naco) in 2012. However, PMCH is yet to receive the pH meter and coagulometer, without which the facility can't operate.
"We have requested Naco to provide the two equipment and they are likely to be here within a week," medical officer-in-charge of PMCH blood bank A.K. Singh said.
However, the problem doesn't end there. Singh said they lacked trained technicians at the blood bank to operate the component separator facility and had planned to train their technicians at RIMS.
"The three existing technicians of the blood bank will retire soon. Therefore, we have requested for the transfer of a technician from the clinical pathology department to the blood bank so that he can trained," Singh said, adding that PMCH would need experts from RIMS to assemble the component separator.