Dhanbad corporation identifies site of waste-to-energy plant
Letter sent to deputy commissioner about 21-acre plot at Deoli in Govindpur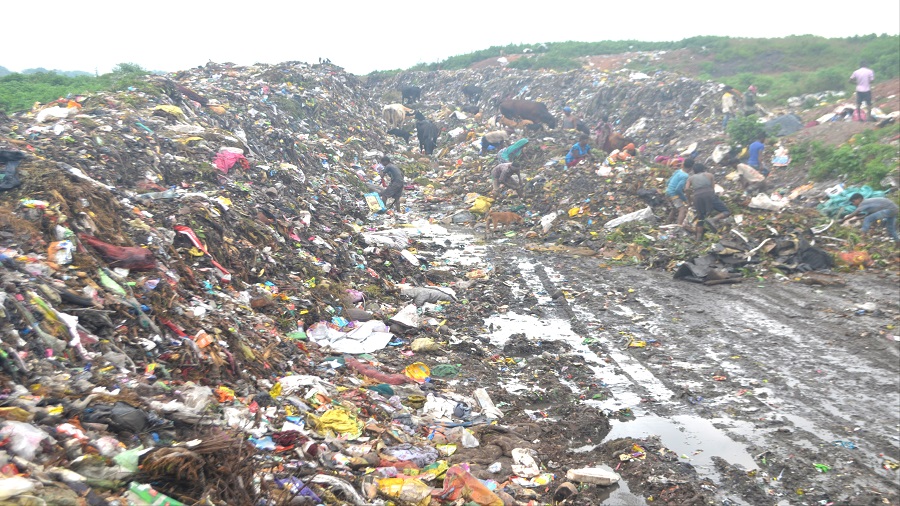 ---
|
Dhanbad
|
Published 16.08.20, 05:31 PM
---
Dhanbad Municipal Corporation (DMC) has identified a 21-acre government plot at Govindpur for establishing a waste-to-energy plant, about which it has already sent a letter to the district administration.
The corporation is also planning to hold talks with BCCL authorities for transfer of land for establishing a new compactor station. The city needs more such stations urgently as only seven of the required 30 have been set up so far.
Project officer of DMC's solid waste management project Ravi Kumar said, "We have already written a letter to Dhanbad deputy commissioner Uma Shankar Singh for transfer of land"
Last year, DMC had identified a 30-acre plot belonging to FCI in Sindri to set up the waste-to-energy plant. But it had to look elsewhere as FCI's lease charges were too high.
Earlier this year, DMC identified a 17-acre plot at Aamahata at Baliapur belonging to Jharkhand Mineral Area Development Authority (JMADA). It wrote to JMADA too, but a delayed response regarding transfer formalities forced DMC to zero in on Deoli in Govindpur.
The proposed waste-to-energy plant and dumping yard is expected to produce 6MW of electricity per day. The capacity of the plant will be 1MW of power from 100 tonne garbage. All 55 wards of Dhanbad, spread over five circles, are expected to produce 600 tonne garbage per day.
While dry waste will be used to produce power, besides additional products like tiles, wet waste in the form of food leftovers and kitchen waste will be used to produce manure at a proposed processing plant.
DMC is finding it difficult to dump garbage because of a shortage of compactor stations that serve as primary dumping sites. The final dumping site would be the waste-to-energy plant.
Notably, the move is aimed at mopping up revenue collection through user charges. But unless the solid waste management service, particularly door-to- door garbage collection, is fully functional, DMC will find it difficult to charge residents.
Last month, DMC finalised charges for various categories of houses and commercial establishments.
Housing societies for the economically weaker sections will have to pay Rs 20 per month, lower income group, middle income group and higher income group societies/houses will have to pay Rs 30, Rs 50 and Rs 80 per month, respectively
For hotels and guest houses with 10 rooms, the user charges are Rs 1,000 per month, for hotels and guest houses with 11-20 rooms, 21-30 rooms, 31-50 rooms and 50 rooms the user charges are Rs 1,500, Rs 2,000, Rs 5,000 and Rs 10,000 per month.