Dhanbad to re-route streams to top up Topchanchi Lake
Boon for tourists as well as thirsty residents of Katras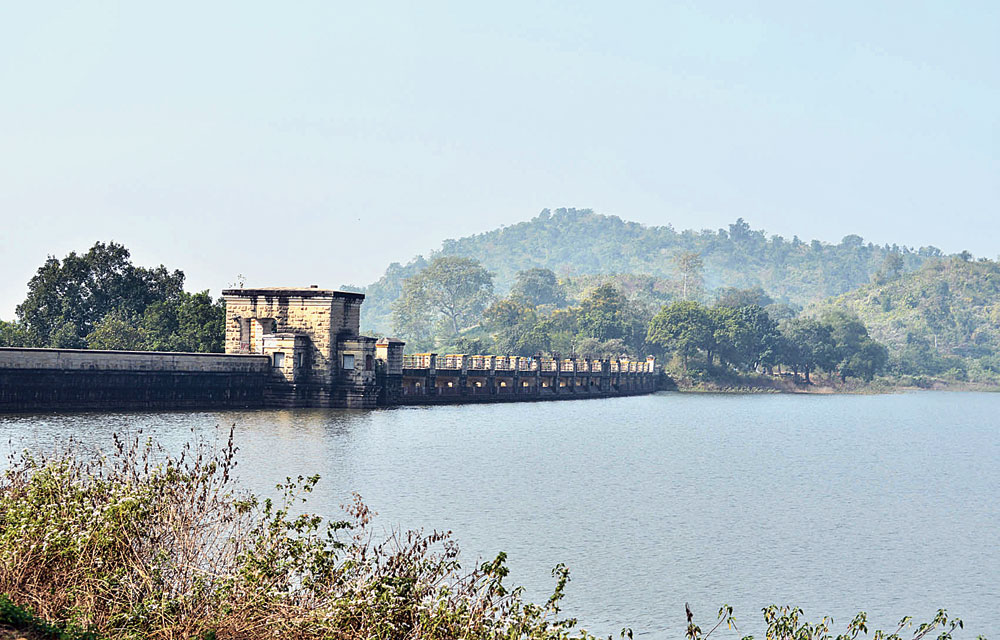 Picture perfect: A brimming Topchanchi Lake can hope to rope in more tourists.
Picture by Gautam Dey
---
Dhanbad
|
Published 17.12.18, 06:34 PM
|
---
Dhanbad Municipal Corporation (DMC) is working on integrating two streams that lead into Topchanchi Lake to ensure the iconic water body has enough water all the year round so that it could act as a reliable source of water for Katras whose residents complain of a crisis every summer.
"The Maheshduba stream emerging flowing through Parasnath hills, about 14km from Dhanbad, eventually flows into river Damodar. But, if we developing a check dam, it will help divert the water into Nalki stream, which passes through Tundi and eventually flows into Topchanchi Lake," explained Dhanbad Mayor Chandrashekhar Agarwal.
In 2016, the corporation cleaned the lake's primary source stream, Dholkatta, also emerging from the Parasnath Hill.
Agarwal said that since the water level of Topchanchi Lake goes down drastically during summer every year, the new scheme of integrating Maheshduba and Nalki would ensure the lake was full round-the year.
"This will also invite large number of tourists to its surrounding as Topchanchi's scenic beauty is incomparable to any other lake of Jharkhand," he added.
Municipal commissioner Chandramohan Kashyap said that they had asked a consultant to prepare a DPR which was likely to be ready within 15 days after which a tender would be floated to select a firm to execute the project.
"A tender process is also in progress for the appointment of an agency for carrying out desiltation of the lake with a fund of around Rs 18 crore. This apart, the district administration is also keen on renovating a guest house belonging to Mineral Area Developement Authority (MADA) near Topchanchi Lake," he said.
As much as 24 lakh gallons of water is supplied to more than 5 lakh residents of Katras from Topchachi Lake, spread over 214 acre.
The lake was established by the British in 1924 about 37km from Dhanbad by tapping 10 streams flowing down Parasnath hills. It is surrounded by a wild life sanctuary of 8.75 sq km.
The lake, surrounded by several beautiful hillocks, was once a favourite place of filmmakers. Several stars, including Dharmendra, Ashok Kumar, Uttam Kumar, Girish Karnad and Suchitra Sen, have shot films in the vicinity.