Study maps vulnerability pockets to help govts plan
Deoghar among 10 most Covid vulnerable districts
National study points to poor hygiene, inadequate housing and other social factors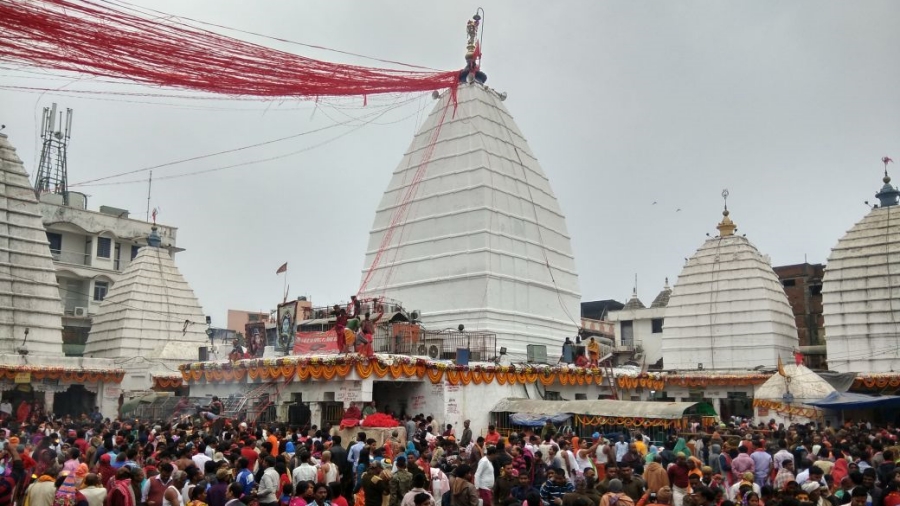 ---
|
Ranchi
|
Published 01.08.20, 08:53 PM
---
Deoghar, home to the famous Baba Baidyanath temple, is among the 10 most vulnerable districts for the coronavirus in the country, a nationwide study has revealed, listing lack of adequate housing and hygiene as the primary reasons.
According to Rajib Achaya, the lead author of the nationwide study mapping the spread of Covid-19 and its impact, Deoghar may not have recorded alarming numbers of Covid cases as yet, but it could be strongly impacted by the epidemic in the times ahead.
The study, by international NGO Population Council, found at least five more districts of Jharkhand to be equally vulnerable even though they did not figure in the national list of 10. These are Seraikela-Kharsawan, Chatra, Garhwa, Sahebganj and Palamau.
The study, first published in the medical journal, The Lancet, created a vulnerability index and identified Sikkim as the least and Madhya Pradesh as the most vulnerable among 30 states.
While Jharkhand is ranked lower in the state index, Deoghar district in the Santhal Pargana region was placed among the top 10 most vulnerable districts of Covid 19 in the country, according to the study findings, some of which have been published earlier in The Telegraph Online.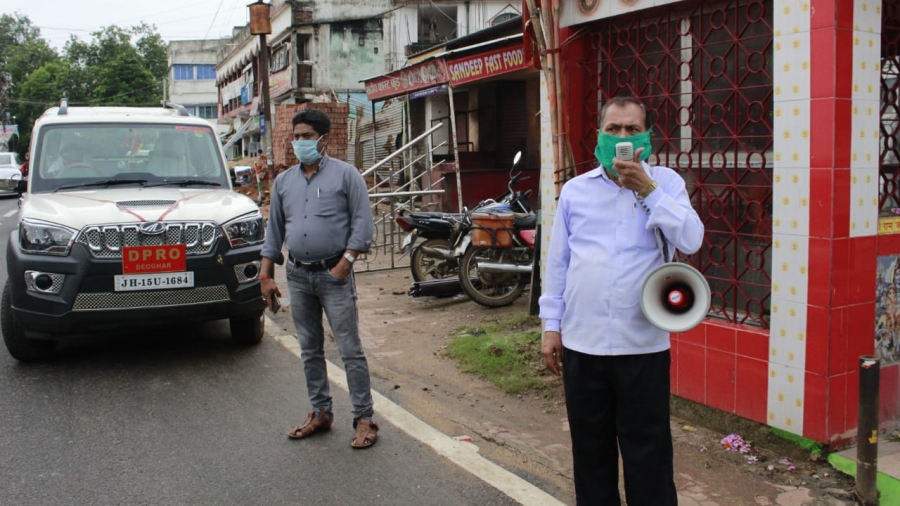 Co-authored by Akash Porwal, the purpose of the study was to map the vulnerability pockets in the country in the wake of the new virus so that the government could use it for preparing effective mitigation plans both at state and district levels.
Acharya said they used publicly available data, like, for instance, the National Family Health Survey-4, to compute a vulnerability index on the basis of population and infrastructural characteristics. "A composite vulnerability index at the state and district levels was devised based on 15 indicators in five broad domains: socioeconomic, demographic, housing and hygiene, epidemiological, and health system. Then, we used a percentile ranking method to compute domain-specific and overall vulnerability," he explained.
As of Thursday night, Deoghar recorded 193 cases, of which 101 are being treated, while 90 have recovered. Two patients have died.
The overall vulnerability of Deoghar across all five domains stood at 0.986 percentile on the scale of 0-1. "This is very high," he noted, adding that vulnerability is inherit in a particular area's population because of several factors.
On housing and hygiene, Deoghar scored 0.937 and on non-availability of healthcare its score was 0.959. "Both these factors could be the major triggers behind Deoghar being more vulnerable. Socio-economic, epidemiological and demographic scores were at 0.618, 0.620 and 0.615 respectively, which were lesser than many districts of Jharkhand. But when all the figures were computed together, the overall score was highest among all 24 districts."
On housing, the study found that the mean number of family members sleeping per room is 3. Similarly, 76.1 per cent households don't have toilets, 56.9 per cent don't have hand hygiene facility, 91.7 per cent households have no health insurance, while only 39.0 households have easy access to public health facilities. The number of public hospitals per 1 lakh population in Deoghar is only 0.7.
Acharya, however, noted that five more districts, namely, Seraikela-Kharsawan (0.901), Chatra (0.928), Garhwa (0.941), Sahebganj (0.944) and Palamau (0.964) also threw up high overall percentiles across domains which made them equally vulnerable to the virus.
A state health department official, unwilling to be named, didn't agree with the survey findings. He said the study was based only on statistical data and therefore, doesn't consider the ground realities of Deoghar, which was fast emerging as a tourist and business destination of the state owing to slew of upcoming projects like an AIIMS, an international airport and a park for plastics industries.
"In the last couple of years, the place has transformed more than any other backward district of Jharkhand in terms of connectivity and infrastructural upgrade," he claimed.
Deoghar civil surgeon Vijay Kumar also disagreed with the findings, pointing out that the district had so far managed to control the spread of the virus. "For a population of about 18 lakh, we currently have eight community health centres (CHCs), five primary health centre (PHCs), and 300 sub health centres, besides a state-of-the- art Sadar hospital. Although, we are short of 10 CHCs compared to the population, but sub-health centres have been extended to fill the gap," he said.
Kumar, however, conceded that there were too few doctors. Against a requirement of 108 doctors, the district currently had only 42 on its rolls. On Covid-19 management, he said, "We have 250 beds now, and 100 more are coming up. With All India Institute of Medical Sciences (AIIMS) almost ready to take off, it will be a boon for the health sector not just for Deoghar, but for the whole state."