DC moots farmer co-op for fair price
East Singhbhum district would try to get the cooperative registered in the next couple of months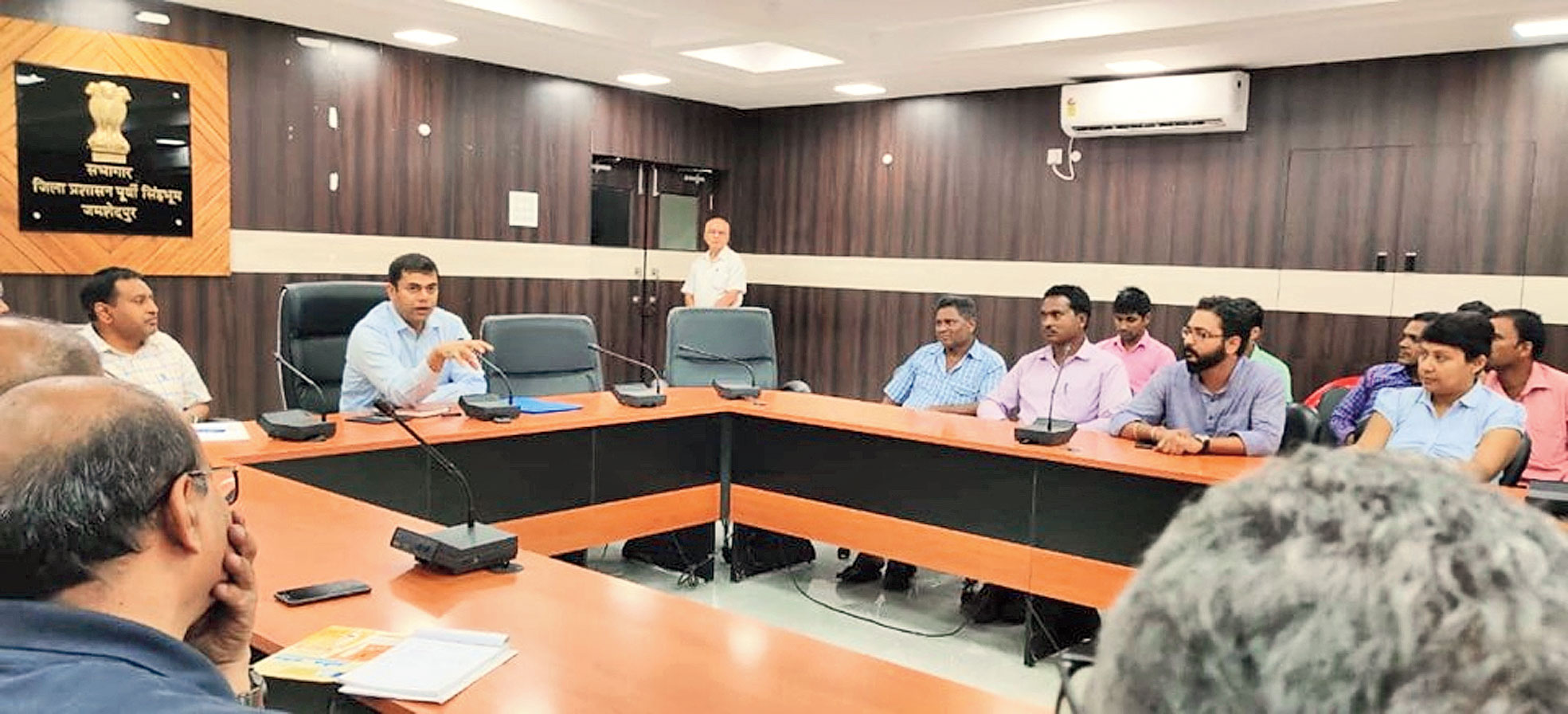 ---
---
Farmers in remote areas of East Singhbhum can expect agricultural expertise and sales help from the district administration through a cooperative.
To be called the Chamber for Farmers, it would help farmers network, learn technical expertise and sell their produce at a standard rate without getting exploited.
On Thursday, East Singhbhum deputy commissioner Ravi Shankar Shukla held a meeting with over a dozen educated farmers to propose the concept, which he said he had introduced in Hazaribagh when as the DC there.
The idea is to bring farmers of the district together on a common platform, create awareness on government schemes, share technical expertise to help them increase their produce and also sell those at various market yards to get better bargains and earn more.
East Singhbhum district agricultural officer Mithilesh Kumar Kalindi said some farmers with exposure knew how to farm using modern tools, fertilisers and pesticides but many others from remote areas did not. "We intend to bring together farmers so that best practices can be shared and information on government schemes can percolate to the grassroots and all farmers can get hold of markets with standard rates for their produce," said the DC.
Explaining how the cooperative would work, he said: "It will have a three-tier structure, at panchayat, block and district levels. Maximum farmers will be added to the cooperative. It will be open to paddy, vegetable and even farmers who grow fruits and flowers."
The cooperative shall also help educated farmers pick up tips from B -schools such as XLRI. Other services like trademark, approvals from the FSSAI (Food Safety and Standards Authority of India); training programmes and establishing a brand in the market will be made available to the farmers.
IT professional-turned gerbera grower in East Singhbhum, Sudipta Ghosh, who was one of the educated farmers in the meeting, said the cooperative was a good idea.
Ghosh, who now identifies herself as a floriculturist, said she had the benefits of education and access to markets. "But most of the times, farmers are exploited when they sell one-on-one. If a cooperative gets formed here, it will give all farmers associated with it a level-playing field," she said. "Uniformity in rates will help in fair distribution of profits among the farmer, distributor (wholesaler) and retailer. So far, there are no regulatory bodies for farmers in the district. A cooperative can be a possible solution. Also, through the system, the government can help link farmers to various markets," she said.
Kalindi said that the East Singhbhum district would try to get the cooperative registered in the next couple of months.