Dalma daily wagers receive pending dues after 8 months
State govt sends funds, enough to pay laborers till March 2021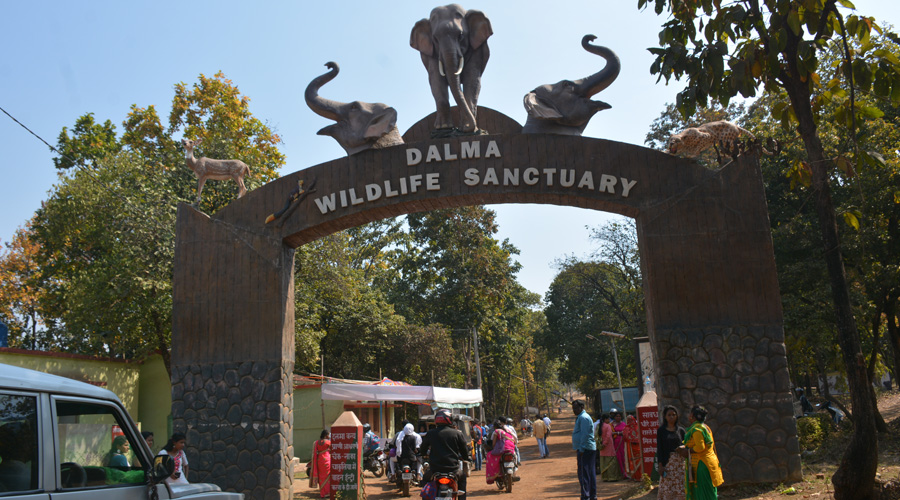 ---
---
The daily wagers of Dalma Wildlife Sanctuary finally received their pending dues which were cleared by the state government. It was a wait of 8 months for the 48 men and women while the forest officials kept assuring them that they would receive their dues soon.
On Tuesday, the cheques were sent to the respective bank accounts of the laborers and the money can be withdrawn from Wednesday. "The pending wages of the laborers have been cleared. The cheques have been sent to the bank accounts of daily wagers," said Dalma range officer (West) Dinesh Chandra.
Shrishtidhar Mahato, who heads the Dainik Vetan Bhogi Majdoor Sangh, said they have finally received their pending dues. "It would have been better had the dues were cleared before the festivals – Durga Puja and Diwali. But we are happy that the wait is over," he added.
According to him, they faced lots of hardship during the Covid-19 lockdown as they had no work opportunities. "Der sahi hamen hamara mehnat ka paisa mil gaya (even if it is delayed we have at least got our hard-earned money)," Mahto said.
The daily wage earners, who are engaged in maintaining accommodations, taking care of two domesticated elephants (as mahauts), and cooking and tracking, some are tasked with keeping a tab on the movement of animals at the sprawling 192 sq km sanctuary (30 km from Jamshedpur), are paid Rs 249.83 for the labor.
They had participated in an agitation near the main entrance and also gheraoed the forest range officer Dinesh Chandra in July. However, nothing moved forward.
Some of the laborers were also forced to mortgage their motorbikes to sustain their families while others had taken money by paying interest. Most of the daily wagers were also forced to discontinue tuitions of their wards as it was difficult for them to afford the same.
Some foresters had also arranged groceries by asking shopkeepers to provide food on credit. They had also arranged money for the hapless laborers.
A forester said the state government has sent the funds and the daily wagers would not have to wait for their dues for some more months. "The laborers will get timely payment of their dues till March next year," he said on condition of anonymity.