Cry of 'pathalgadi murders'
None of the bodies was found till late on Tuesday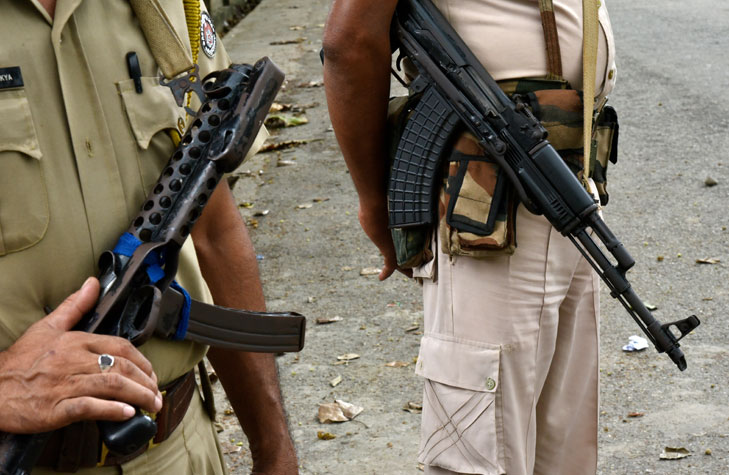 ---
---
As many as seven villagers are suspected to have been killed by pathalgadi supporters on Monday night at Gulikera village, under Gudri police station area in West Singhbhum, around 150km from here.
Though no formal complaint has been filed with Gudri police in connection with the suspected killings, the police swung into action and started an intensive combing operation in the tribal belt, also known to be Maoist stronghold.
None of the bodies was found till late on Tuesday, when this report was filed.
On what lent credence to the reports of seven murders in the absence of a body, West Singhbhum SP Inderjeet Mahatha said on Monday evening a meeting between the supporters and those critical of the pathalgadi movement, monitored by the gram sabha, had turned ugly at Gulikera.
"At the meeting, supporters of pathalgadi had reportedly picked up seven villagers who voiced their opposition, and killed them in a jungle," the SP told The Telegraph.
As the gram sabha controls disputes in this tribal village, the bereaved family members have so far not lodged any complaint with the police, the SP claimed.
"They are relying on the decisions of the gram sabha only. But as this is a serious matter, we (the police) have started a search operation for the bodies. We started searching for the bodies since Tuesday afternoon, but not one has been traced so far despite frantic efforts," the SP said.
Asked if the police really believed seven people had been kidnapped and murdered, Mahatha said they were acting on information reaching Gudri police through some villagers. "But we cannot confirm the massacre," he said.
The search operation slowed down after sunset in the rebel hub, but senior policemen, including Mahatha, are camping at Gudri.
Pathalgadi, or the tribal custom of erecting stone plaques to honour ancestors, was tweaked by some tribal villages in 2017-18 to assert land rights. The previous BJP government led by Raghubar Das had slapped sedition cases on many, which the Hemant Soren government revoked.