Crusaders wage trash war on riverbanks
The drive will ensure that residents become more aware and engage in the process to clean up rivers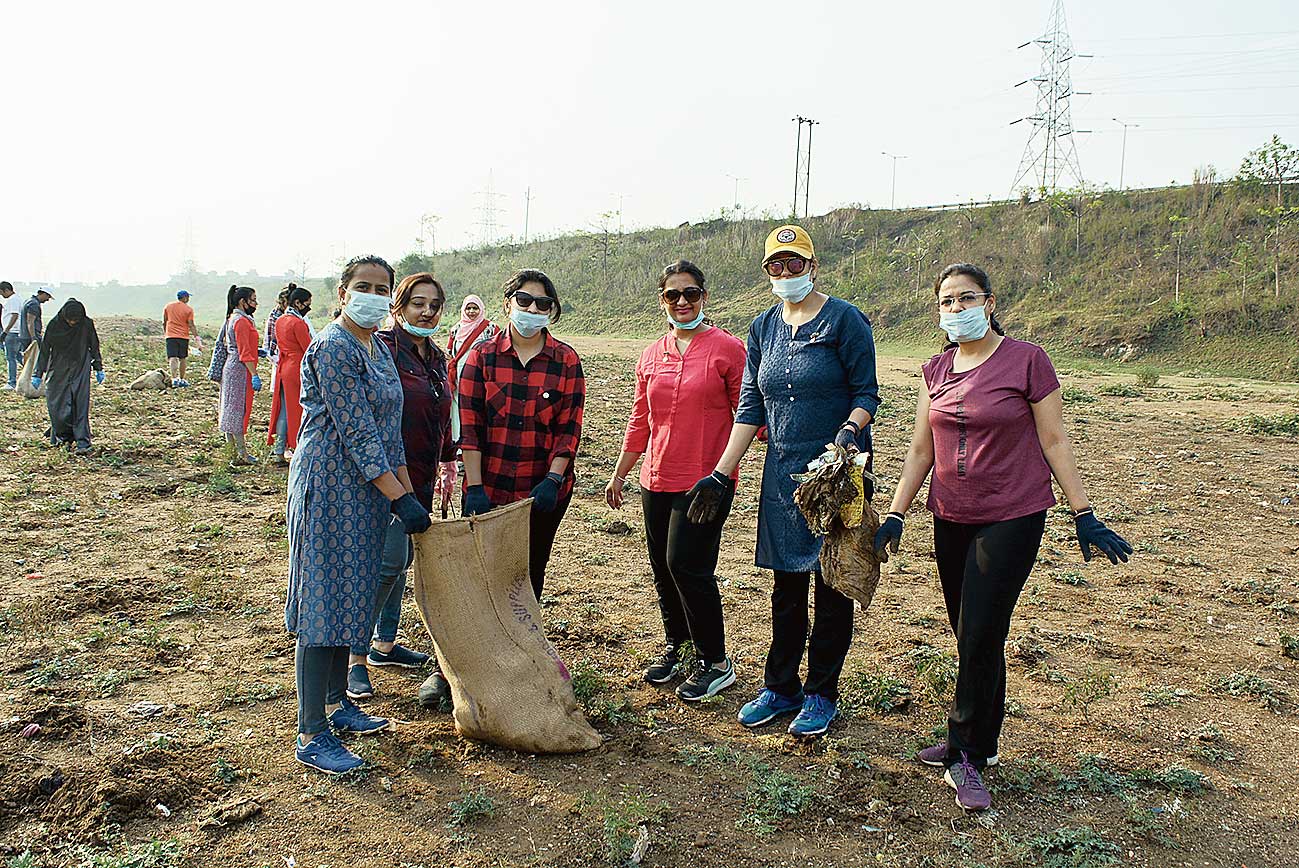 ---
---
Residents of steel city, joined by mountaineer Premlata Agarwal, managed to gather 7.5 tonnes of waste during a cleanliness drive on the banks of Subernarekha at Domuhani in Sonari on Sunday.
The two-hour drive organised by Jusco and supported by a number of Jamshedpur-based organisations showed how the city uses the river as a dumping ground.
The drive, which will take place every month, will ensure that residents become more aware and engage in the process to clean up rivers.
Sunday's drive, which started at 6am, witnessed participation by 170 people from outfits such as Change India Foundation, Beyond Fitness, Robinhood Army, Tata Steel Adventure Foundation, Innerwheel Club of Jamshedpur, Rotary Club and Kids International.
Among the trash collected were clothes, polythene bags and diapers. While polythene bags were sent to the dry waste collection centre, diapers and non recyclable materials went to the landfill. Broomsticks, masks and gloves were provided by Jusco.
"The mission is to keep rivers clean. The trash collected today was picked up by Jusco. Henceforth, the drive will be conducted once a month," said chief manager (environment and sustainability) of Jusco Gaurav Anand, who spearheaded the drive.
Anand said the drive would be planned in such a way that five more ghats can be covered in as many months.
"Once a cleaning drive is complete, it will take at least a month's time for the waste to be collect again. Therefore, we will plan the drive on a rotational basis," Anand said.
He said public health workers would also be deputed at the ghats to keep the river beds clean. Residents will be involved in the process at regular intervals.
"This was a noble cause. Conservation of natural resources is the need of the hour. We were excited to be a part of this campaign," said Shweta Chand, president of Inner Wheel Club of Jamshedpur.