Criminals snatch Rs 6 lakh from elderly couple in Bistupur
Police are looking for surveillance camera clues on the two unidentified culprits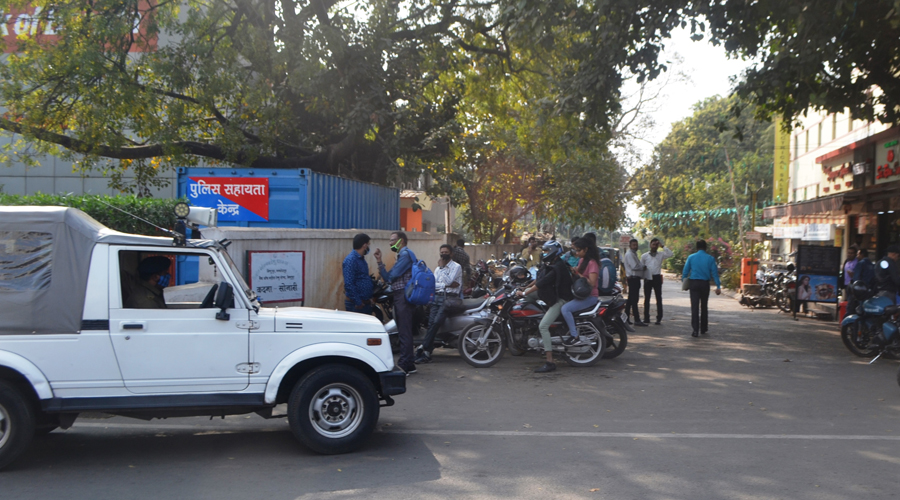 ---
---
Two bike-borne criminals snatched away a bag containing Rs 6 lakh from an elderly man near Bank of Baroda on Bistupur main road on Tuesday afternoon.
The incident took place at around 1 pm when Nirmal Dey and his wife Ruma Dey were going to deposit the money which was withdrawn from Bank of India's main branch, situated on the same Bistupur main road.
As the couple reached the entrance of the bank, one of the two bike-borne criminals who was riding pillion snatched the bag from the hand of Dey and fled away towards Bistupur roundabout.
The crime took place about 150 meters away from Bistupur police station and 70 meters away from the Bank of India's main branch.
As the criminal snatched the bag, Ruma Dey screamed for help, but despite the road being crowded and bustling with commuters, no one took the initiative to chase the criminals.
After the police were informed, a police party led by Bistupur thana OC, Vishnu Raut reached the spot and started an investigation.
"Two bike-borne criminals have snatched away a bag from an elderly couple near Bank of Baroda. We are trying to detect the criminals by taking a statement from the victims and also taking out the CCTV footage of the crime scene," said Raut while talking to The Telegraph Online.
Nirmal Dey who is a retired Tata Steel employee was too traumatised to speak, but Ruma Dey did. A resident of Bhatia Bustee in Kadma, Ruma said she was a teacher in a local English school, but after her husband's retirement, they both had shifted to Bangalore.
"The money which was snatched away was my husband's savings. We had never thought that on Bistupur main road where so many cops remain in patrolling mode such a snatching incident can occur," said the woman while talking about the incident.