Crackdown looms on new-age smokes
Kulkarni said he had directed the department to carry out a sustained drive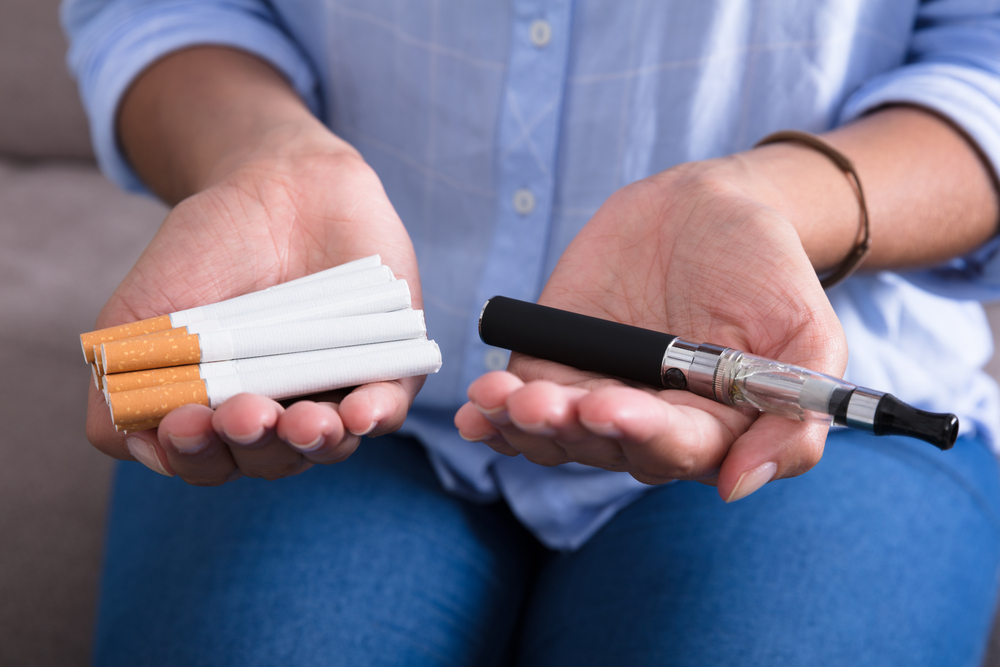 Health department sources said the process to identify shops and "hookah bars" that are selling e- cigarettes is on.
Shutterstock
---
Ranchi
|
Published 15.09.19, 06:54 PM
|
---
The state health department is planning to crack down on the sale of electronic smoking devices or e-cigarettes, which the state government had banned in April this year but which are still being sold clandestinely sold in shops in the capital.
Health secretary Nitin Madan Kulkarni said he had directed the department to carry out a sustained drive.
"E-cigarette is worse than cigarette. A false propaganda was spread that it is not a tobacco product and it has no nicotine. E-cigarettes were banned in Jharkhand in April and a massive drive was conducted. I have directed the department to resurrect the drive. In no circumstances sale, purchase and use of e-cigarette will be allowed. The department will also start an awareness campaign," Kulkarni told The Telegraph.
Health department sources said the process to identify shops and "hookah bars" that are selling e- cigarettes is on.
Tanveer, a shopkeeper in Doranda who used to sell e-cigarettes, said he had stopped selling them after health department officials raided his shop.
"Honestly, I was not aware of the ban. But after that incident I stopped selling it. However, the product came with a disclaimer that it is a substitute of smoking and it doesn't contain nicotine. But then officials of health department informed me that the disclaimer is misleading. E-cigarette is not manufactured in India it is mostly imported from China. It costs between Rs 300 and Rs 600," he said.
Deepak Mishra, executive director of Socio Economic and Educational Development Society (SEEDS), who works with the Ranchi district administration to implement the Cigarettes and Other Tobacco Products Act justified the need for a sustained drive against e-cigarette sale.
"Electronic nicotine delivery systems, e-cigarettes, heat-not-burn devices, vape, e-sheesha, e-nicotine flavoured hookah and suchlike have emerged as a new menace. Fortunately, these were banned in Jharkhand by the health department. As many as 18 states have banned e-cigarettes. We are putting pressure on the central government to ban e-cigarettes across the country and we are hopeful that the central government will soon bring an ordinance," Mishra said.
He claimed that 251 studies and reports had concluded that e-cigarettes are more harmful that normal tobacco products.
However, he said, traders of e-cigarettes have been lobbying to influence the Centre that these are not harmful.
"Recently, Gujarat Tobacco Merchants Association and Gujarat Tobacco Growers and Merchants Association published advertisements in newspapers where they gave completely misleading information. Our biggest concern is that it (e-cigarette) has become popular even among adolescents as they believe that these are safe. Even students were caught using e-cigarettes in the city," said Mishra.