Covid surge: Jharkhand extends lockdown till May 27
From May 16, people using their personal vehicles to move after 3pm will have to carry an e-pass, photo ID card and ticket in case of air/rail travel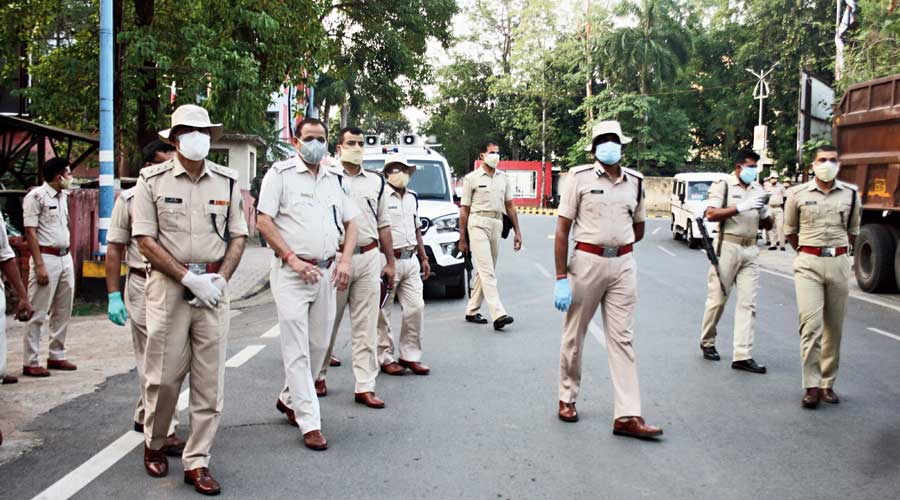 ---
---
The Jharkhand government on Wednesday extended the lockdown till May 27 with more stricter measures to contain the surge of Covid cases in the state.
After a meeting of the disaster management department chaired by chief minister Hemant Soren, chief secretary Sukhdeo Singh issued a directive informing about the extension of the lockdown, which was earlier scheduled to end on Wednesday.
From May 16, people using their personal vehicles to move after 3pm will have to carry an e-pass, valid photo identity card and valid ticket in case of air/rail related travel, the directive said.
"The e-pass shall be downloaded from epassjharkhand.nic.in. One would have to log in to the portal and get registered using mobile number after which a profile would be created. One would have to enter personal details and upload valid photo identity card. After the profile is updated there will be a an option 'apply for e-pass' where one would have to mention the reason for availing the e-pass. There would be seven categories for which e-pass can be issued including agriculture, health, food, construction, manufacturing and marriage, among others. One would also have to mention the return date of travelling while applying for the e-pass," said a source in the disaster management department.
However, those moving for medical reasons and for performing last rites would not require an e-pass.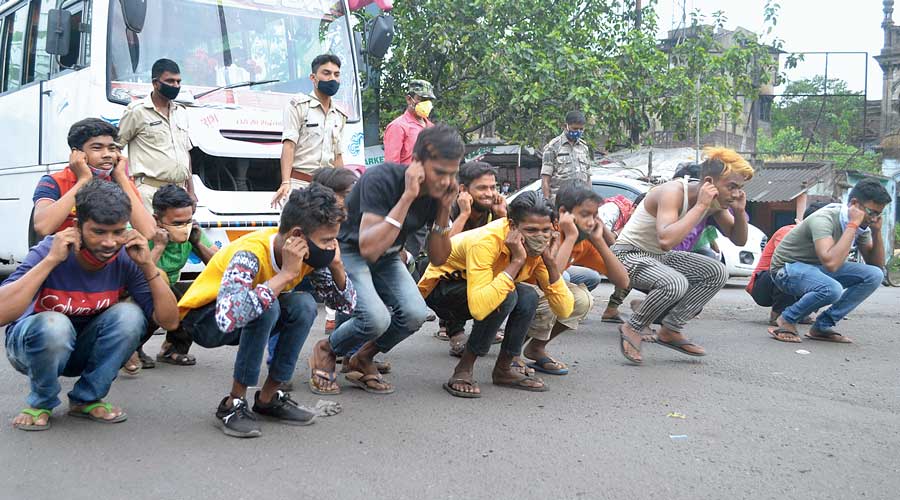 There will be total prohibition on intra-state and inter-state bus transport while intra-state public transport (cabs/autorickshaws) shall be permitted without an e-pass. All movement into the state by personal vehicles or taxis shall be permitted only on producing an e-pass. However, movement out of the state will not require an e-pass. All inter-district movement by personal vehicles shall be permitted only on producing an e-pass.
"Those coming from other states to Jharkhand will have to mandatorily stay in home quarantine for seven days and would have to mandatorily get registered on the website www.jharkhandtravel.nic.in preferably before departure for Jharkhand. However, home quarantine rule will not apply to those who leave the state within 72 hours of arrival," the notification said.
It also prohibits gathering of more than 11 people in marriage functions (including bride and bridegroom) after May 16 morning and any kind of procession, bursting of crackers, while the use DJs and loudspeaker is prohibited. Information about the marriage function must be intimated to the police station concerned at least three days before the event. Covid guidelines will be strictly implemented in rural areas, especially in village haats (markets). A maximum of 20 people can attend a funeral ceremony.
On Wednesday, Jharkhand registered fresh 4,362 Covid-19 cases taking the active caseload to 50,467, while another 97 patients died due to the virus taking the total casualties to 4,182.
The mortality rate has been constantly decreasing in the last one week. While the infection rate between April 29 and May 5 hovered at 16.54 per cent, it has nosedived to 8.18 per cent in the last week.
Meanwhile, Birsa Agricultural University veterinary department dean Sushil Prasad on Thursday issued a guideline for care and protection of pet animals from Covid infection.
"There is threat of man to animal transmission of Covid infection and before going towards pet one should use masks. The owners should be on vigil of their pets to notice any Covid symptoms and immediately inform veterinary experts. If an owner is infected and has Covid symptoms then social distance should be maintained between owner and the pet and always wear masks before going to the animal. This apart, pets should be given nutritious diet to increase their immune capacity. The food of animals should be sprayed with 65 per cent ethanol/methanol. The animal fodder should be washed with clean water. The utensils of the pets should be regularly washed by bleaching powder and hot water," the guideline said.