Covid shadow on hospitality business
With cases on the rise, owners of banquet halls and hotels are worried over financial loss caused by dip in footfall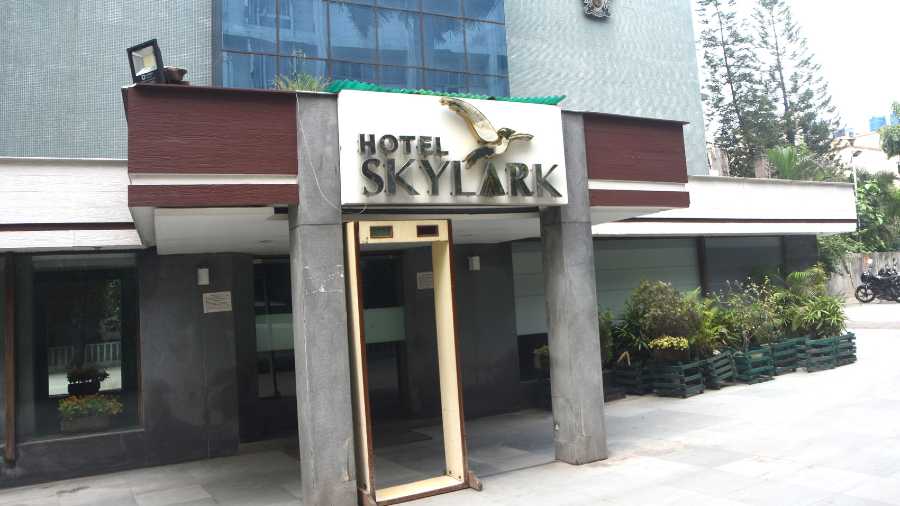 The Hotel Skylark at Bank More in Dhanbad on Sunday.
Gautam Dey
---
Dhanbad
|
Published 02.01.22, 09:28 PM
|
---
As Covid cases witness a sharp spike in the city, the hospitality sector, which suffered huge losses during almost 22 months of the pandemic, has once again started getting apprehensive as the spectre of uncertainty is proving to be a sword of Damocles hanging over their business.
Room occupancy has shown considerable decline not to mention cancellation of banquet hall bookings on account of Covid. As if that were not enough, footfalls in bars and restaurants have also gone down in the past few weeks.
Barely had the hotel owners heaved a sigh of relief after their business started looking up during the marriage season when things started to fall apart. They were expecting some good business during the upcoming marriage season from third week of January week till February.
Talking to The Telegraph Online today, Anutosh Bagchi, Senior General Manager of Skylark Hotel, one of the oldest 3-star hotels of the district, said, "Though no new restrictions or guidelines have been issued as yet for hotel industry by the state government, but given the spike in cases in different states across the country, the movement of people in all likelihood is likely to see a decline."
According to Bagchi, even though the marriage season is scheduled from third week of January but, people, apprehending further restrictions and lockdown, have started booking small banquet halls leading to more losses for hotel owners like them. "Restaurant, bars and banquet halls are integral to our business and as the business of banquet halls has gone into a tailspin, hotel business will also be heavily impacted,'' said Bagchi, who further added that footfalls in restaurants have also dropped due to surge in covid cases.
Bagchi expressed concern over the arrival of a possible third wave which can deal a heavy blow to their business prospects in the coming days.
Arka Ghosh, general manager of Hotel Sonotel at Dhanbad, said, "Though the room booking normally shows a decline during the year end since Christmas, and despite surge in Covid cases, at present but we are still having more than 50% room occupancy."
Ghosh informed that all covid norms are in place since last year like mandatory mask wearing and use of sanitizers. He also informed that in order to ensure safety of people, they have also implemented the 50% seating norm at the restaurants and bars.