Covid patient dies in Dhanbad, faulty oxygen cylinder to blame; Hazaribagh mayor hits back on being showcaused
STATE DIGEST: Hazaribagh DC tests positive; Bokaro DC orders inquiry against ESL; Security beefed up in Bokaro for Bakri Eid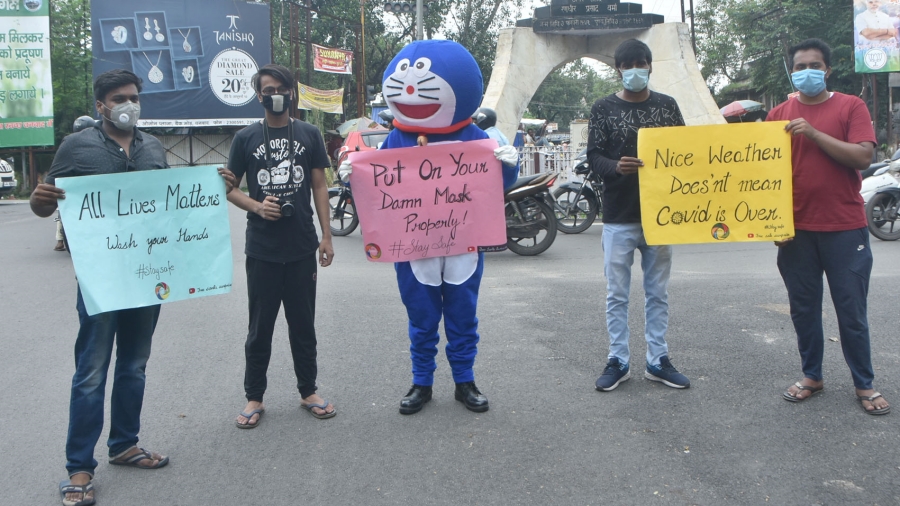 ---
---
A 55-year-old man undergoing treatment at the dedicated Covid Hospital in Dhanbad died on Friday apparently because of a malfunctioning oxygen cylinder.
Initial reports said that Shyam Sao, a resident of Shiv Mandir Road in Jharia, died after an oxygen cylinder exploded at 7.40 pm. But the nodal officer of the hospital, Alok Vishwakarma, denied it.
Hospital staff later claimed the oxygen cylinder had a faulty nozzle because of which the patient may not have been able to inhale properly. They said Sao was suffering from type 2 diabetes and had heart complications. He was undergoing treatment at Palamau Medical College and Hospital (PMCH) since July 22 and was shifted to the Covid hospital after testing positive for the coronavirus.
Congress leaders, led by district party president Brajendra Prasad Singh, criticised the local administration for shoddy arrangements at the Covid hospital.
Hazaribagh mayor replies to showcause letter on role in road blockade
Mayor of Hazaribagh Roshni Tirkey sent a reply to SDO Sadar Megha Bhardawaj for the showcause letter that was issued to her regarding her role in the highway blockade on Tuesday.
In her reply, Tirkey said she was charged of disrupting the last rites of Covid positive dead bodies on Tuesday, July 28 on the banks of the Konar river, which was not true. Brushing aside allegations that she misguided and led the agitators, she said agitators had called her to mediate as they feared that burning of Covid positive bodies in their area can spread this pandemic. She said she was an elected mayor and people voted for her to "work for them and not to sleep in office".
"The showcause notice said I had led the agitators and violated Section 144 of the CRPC but I want to know when this section was imposed in the town, and why the administration didn't care to inform me about it," she said, adding in her reply that as a mayor she had every right to know where the last rites of Covid positive dead bodies are being held in the area under her jurisdiction.
"Though I am co-president of district disaster management committee with deputy commissioner Bhuvnesh Pratap Singh but neither was I invited in this meeting, nor was any information given to me about other spots selected for the last rites alongside Konar river," she said.
The mayor suggested that the last rites of Covid positive dead bodies can be done a few kilometres away on Barkagaon road on the banks of Barki river. She alleged that she was intentionally showcaused to divert the attention from issues related to Covid.
Hazaribagh DC tests positive
Hazaribagh deputy commissioner Bhuvnesh Pratap Singh has gone into self-isolation after testing positive for the much dreaded coronavirus. The state government has given charge of Hazaribagh district to his Ramgarh counterpart Sandeep Singh for next 30 days.
A notification came in this regard from the state government on Friday. Singh was already in 14 days quarantine after his two-year-old daughter tested positive earlier this month.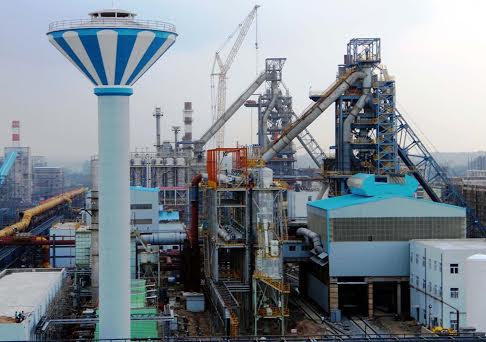 Bokaro DC orders inquiry against ESL in Janta Milan program
Bokaro deputy commissioner Rajesh Singh on Friday ordered an inquiry against Electrosteel Steels limited (ESL) of Vedanta group after its workers complained that the company is not restoring them in the job after being asked to stay at home in the lockdown. They have also not received salaries for two months.
The workers met the DC in the Janta Milan program at his office in the Collectorate Building. Singh has ordered the district labour superintendent to inquire into the matter and take suitable action.
Sub-divisional officer, Chas, Shashi Prakash Singh said, "ESL has earlier informed us that they will restore all the employees and contract workers, who have been asked to stay at homes during lockdown, by July end. But still 185 such workers are not being restored. We are looking into the matter."
During the Janata Milan program, about 50 other residents also met the DC and put their problems before him.
Security beefed up in Bokaro for Bakri Eid
Security has been beefed up in the wake of the Bakri Eid festival to be held on Saturday. Deputy commissioner of Bokaro, Rajesh Singh said the administration will keep strict vigil on social media and strict action will be taken against those found spreading rumours to spoil social harmony.
The DC appealed to residents to celebrate the festival with peace and brotherhood but follow social distancing norms and wear masks. Patrolling has also been intensified.
Dhanbad DC warns builder
Dhanbad Deputy Commissioner Uma Shankar Singh on Friday instructed Dhiraj Singh, a real estate agent to return Rs 15 lakh that he had taken from one Tushar Kanti Ghosh in lieu of a residential flat way back in 2011, but neither provided the flat, nor returned his money.
Dhiraj gave Tushar three cheques in 2018 but all of them bounced back due to insufficient funds.
The instruction to return the money was given to Dhiraj after Tushar raised the issue during the weekly Janta Darbar of the district administration on Friday.