Covid: Jharkhand records highest ever single day fatalities
5 officials posted at chief minister's residence test positive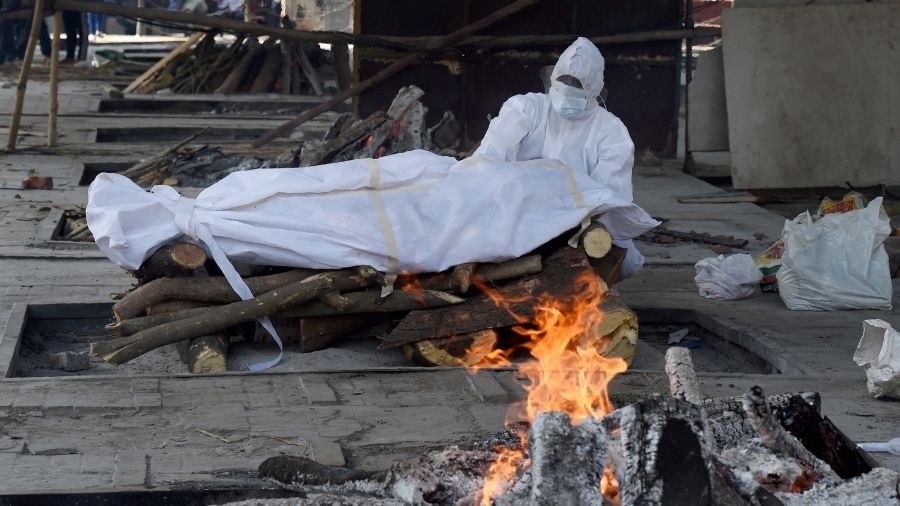 ---
|
Ranchi
|
Published 17.04.21, 12:27 PM
---
It was Black Friday for Jharkhand since the Covid-19 outbreak last year with the state recording a staggering 59 fatalities and 3,843 fresh infections over 24 hours.
As per the covid bulletin issued by the health department, the total active cases in the state have now risen to 23,045 and going by the speed of infections, the state government is fearing a further spike of at least 12,000 by end of this month.
Besides the exponential growth of infection, mounting death toll has also emerged as the greatest concern for the state amid the second wave of the pandemic that has already unleashed mayhem nationally with over two lakh new cases being reported daily.
The state's single day fatalities on Friday were almost equivalent to the total deaths for January and February this year. The cumulative death count during the first two months in 2021 stood at 57 whereas 22 deaths were reported in March.
In the last seven days, 180 deaths were reported in the state, which means that 25 deaths took place per day.
Friday's deaths were across 11 districts with Ranchi and East Singhbhum leading the with 16 and 13 casualties respectively. Bokaro and Dhanbad each had four deaths and three each occurred in Godda and Lohardaga. Two deaths each were reported from Giridih, Koderma, Latehar and Sahibganj and one death each from Dumka, Garhwa, Palamu, Ramgarh and Simdega.
Ranchi clocked the highest number of infections with 1,372 new cases. It was followed by East Singhbhum (709), Hazaribagh (182), Deoghar (173), Koderma (159), Bokaro (140), Ramgarh (126), Gumla (112), West Singhbhum (107) and Dhanbad (93).
"Unlike the first wave, the virus has penetrated deep in Jharkhand's rural areas as well, which should be the gravest concern for the state government that is clearly struggling to get a grip on the situation.
If the virus strikes rural areas, it would mean an exodus of patients to big cities like Ranchi, and Jamshedpur for treatment. "Hospitals are already under immense stress, leading to delays in admissions resulting in deaths. The writing is already on the wall," warned a senior doctor of the state government, revealing that five officials in the chief minister's residence too tested positive on Friday.
Overall, 1,55,115 people have been infected with the virus since March last year. Of them, 1,30,694 recovered and 1,376 lost lives. State's seven-day growth rate now is 1.78 per cent, higher than the national average of 0.87 per cent. The doubling rate in the state is 39.27 days vis-à-vis the national average of 72.17.
The state's recovery rate has fallen to 84.25 per cent against country's average of 88.30 per cent whereas mortality rate is now at 87 per cent in regard to the national average of 1.20 per cent.