Covid effect: No takers for Tatanagar station's parking area
The once-lucrative business is experiencing a huge revenue loss to the railway due to the pandemic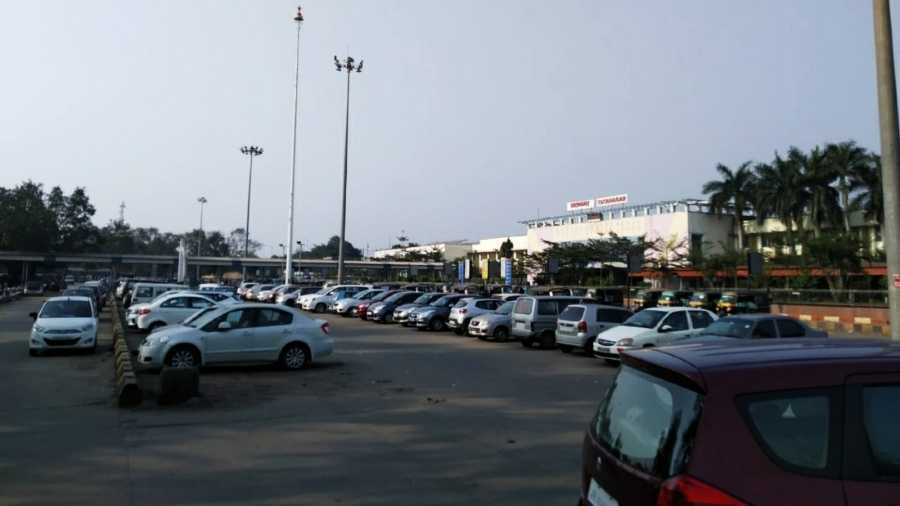 Railway parking at Tatanagar station on Tuesday.
Animesh Sengupta
---
Jamshedpur
|
Published 21.12.21, 10:04 PM
|
---
Chakradharpur railway divisional authority on Tuesday decided to offer parking tender for Tatanagar station on negotiated terms as there are no takers despite repeated attempts.
No one is interested to bag the once-lucrative railway parking as Tatanagar station is witnessing lesser footfall due to the Covid-19 pandemic, thus causing huge revenue loss to the railway.
Since September 2020, the Chakradharpur railway division has floated parking tender for Tatanagar six times, latest being on December 17. But there were hardly any takers,  forcing the railway authority to go for a negotiated terms for settling the tender issue.
The railway parking tender for Tatanagar is given for three years, the last time the tender value was fixed at Rs 5.6 crores. But after the Covid-19 hit the steel city in March 2020, a Delhi-based firm which had bagged the tender surrendered it midway in August last year.
The firm had to surrender the tender as passenger train services had come to a standstill, causing zero footfall at the railway station for a considerable period.
Speaking about the matter, senior divisional commercial manager, Chakradharpur, Manish Pathak said they follow a practice of floating a fresh tender with a 10 percent hike in the last tender amount.
"We had attempted to float the tender in September 2021 without customary 10 percent hike. But no one came forward. Then we floated fresh tender having reduced the existing rate, keeping the Covid factor in mind. But despite giving so much relaxation, no tender was put out.  Ultimately, we decided to settle the issue on the basis of negotiated terms," said Pathak while talking to The Telegraph Online.
The senior divisional commercial manager said that on Tuesday they have decided to offer the parking tender to anyone at one's negotiated terms otherwise the railway will incur heavy loss.
"We had floated tender for six consecutive times since September 2020 till December 17, 2021. We will float a fresh tender for the railway parking shortly on negotiated terms so that the issue is settled without further delay, " said the senior railway officer.