SDO Singh also informed that both the said baby and mother have been admitted at the Sadar Hospital for better health care. "A total of 959 passengers, mostly migrant workers, deboarded the train at Bokaro on Monday.
Chief commercial inspector of railway, Bokaro Railway Station, Bhusan Kumar and other officials were present at the spot to facilitate all arrangements. Bhusan said that the train was coming from Ernakulam. "It was passengers of Coach 12 who informed me that a woman passenger was in labour. We didn't get time to shift her to the railway hospital, as she was mid-delivery'.
Johnson told The Telegraph Online that he used to work in a tiles factory at Thrissur. He got stuck there during the lockdown and was returning to his village to provide better care for his wife. "I am lucky that I reached my home state on time. Passengers and officials at the Bokaro railway station helped me a lot. They provided best care to my wife. I got lucky to have my daughter born in Bokaro," he exclaimed.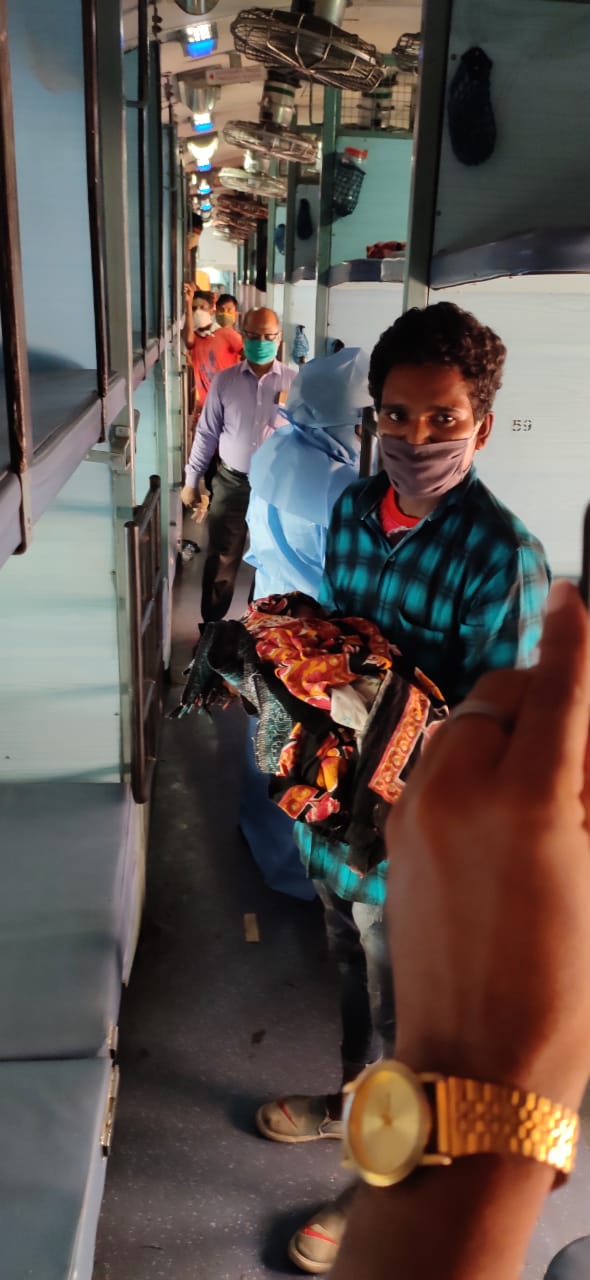 Johnson used to work at a tiles factory in Thrissur. Telegraph picture
As the Jasidih bound Shramik Special Train 06132 arrived at Bokaro Railway Station on Monday, a woman aboard delivered a baby. Asima, the 20-year-old mother, gave birth to a baby girl aboard Coach number-12 of the special train. She went into labour after the train departed Chandil Railway Station. It took an hour and a half for the train to reach Bokaro, by which time she was in mid-delivery. Doctors arrived at the station in her aid soon after.
It was passengers who shouted as the train halted at the station and informed officials, following which railway doctors rushed to the coach. By the time doctors reached her, the head of the baby had crowned in a process of natural childbirth. "Both infant and mother are healthy", said Shashi Prakash Singh, sub-divisional officer (SDO), Chas at the spot.
Asimaa was travelling with her husband Johnson. They had boarded the train at Thrissur railway station in Kerala and were going to their native village Chotibimra in Simdega district. They planned to deboard at Bokaro Railway Station and continue the journey further by road to Simdega.